In the fog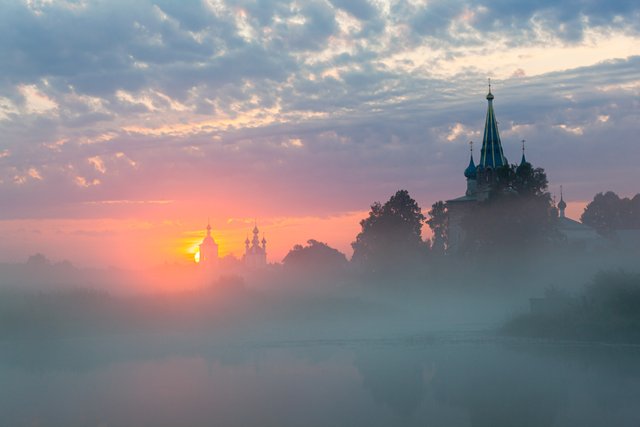 ---
Early summer morning
This is a post of one photo. I won't show any more photos today, just because I don't want to.
I like this particular photo of mine, which I took in the village of Dunilovo, Ivanovo region, Russia.
To take this picture, I had to stay awake at night and drive more than a hundred kilometers through the night and, then, the same amount back.
In short, this is a photograph dear to my heart and I am sharing it with you.