IR Photography: The Park Inn Hotel, Alexanderplatz, Berlin
The Park Inn hotel is one of the few really tall buildings in Berlin, and is a quite often photographed landmark. It also allegedly has phenomenal rooftop views, but I haven't yet tried gain access there.
When viewed in IR only, the reflections on the glass walls are quite interesting, as it cleanly reflects the sky without glare.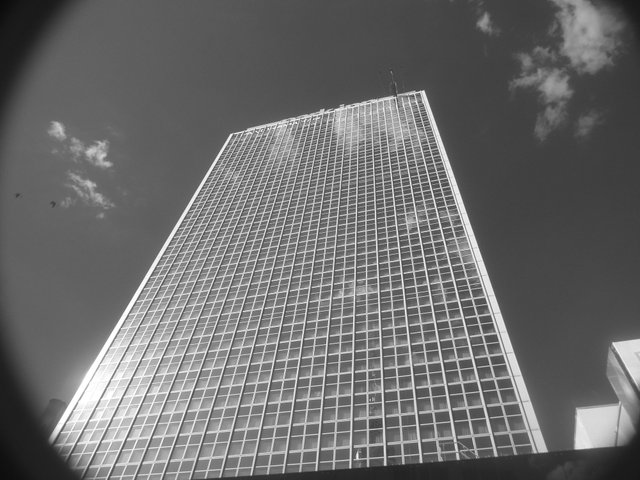 Photo taken using DMC-TZ10 (Panasonic) converted to shoot in IR.
If you would like to see more of these kinds of photographs, let me know!