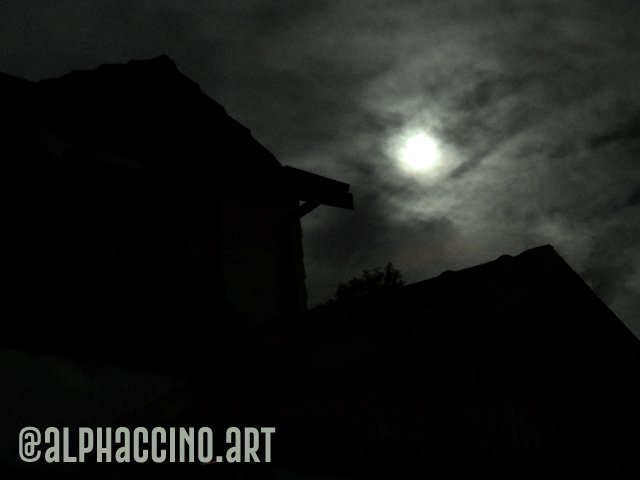 ---
Hello,
This photo was taken at my parents house in March 2018 and this was our last family gathering at the home before they sold it to move into a smaller place that is easier for them to maintain.
My parents have lived there for over 50 years and it was the place I called home for the first 17 years of my life. As you can imagine, it was a pretty emotional time, knowing that we would forever be leaving a place filled with so many memories.
After dinner, I noticed the full-moon rising and decided to try and capture a nice shot. My first objective for this photo was to capture the misty look of the moon shining through the clouds and I also wanted to include the house in the photo but I didn't want it to be the main feature, just enough so that anyone who knew the house would be able to recognise where the photo was taken.
The result you see is pretty much how the photo was taken, as I have only slightly tweaked the levels in PS making the shadows a little darker and I also added a green photo filter to balance out the red.
While it may not be an award-wining shot, I am pleased that I was able to recreate the vision that I held in my mind.
Thank you for reading my post and I hope everyone has an awesome day.
Cheers
Sarah
---