SteemitPhotoChallenge Entry -- "The Fellowship"
Greetings! This is my entry for the Steemit Photo Challenge #1 "Animal Portrait". And it's my first post on steemit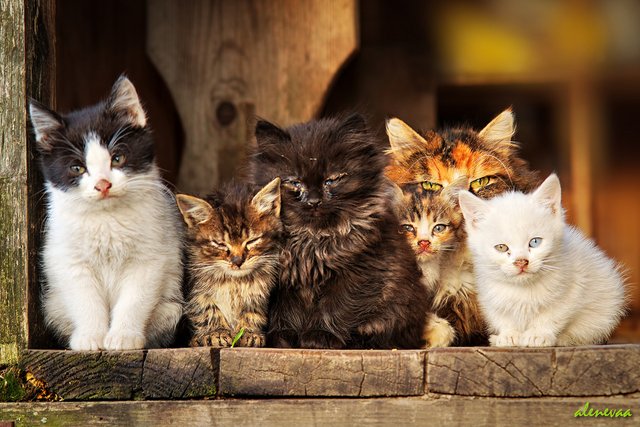 I met this little family of stray cats when walking in the countryside. What a motley crew, I cried! I reached for my camera and started sneaking up closer to them trying not to frighten. What was my surprise when I discovered that they all sit side by side with a small sprout. I called this picture "The Fellowship of the Sprout". Of course, they immediately fled from the shutter sound. And only white kitten finally turned around as if he wanted to tell me something important.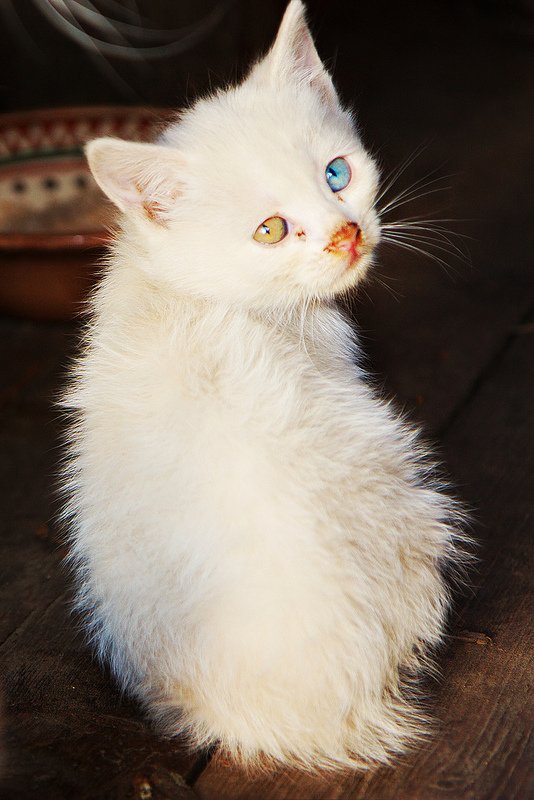 Canon EF-S 17-55mm f/2.8 IS USM @ Canon 450D
I own the copyright to the photos. They are published on my Flickr.
#photography #steemitphotochallenge #cats #canonefs1755mmf28isusm