It's my long exposure photos of Eureka Tower in Melbourne.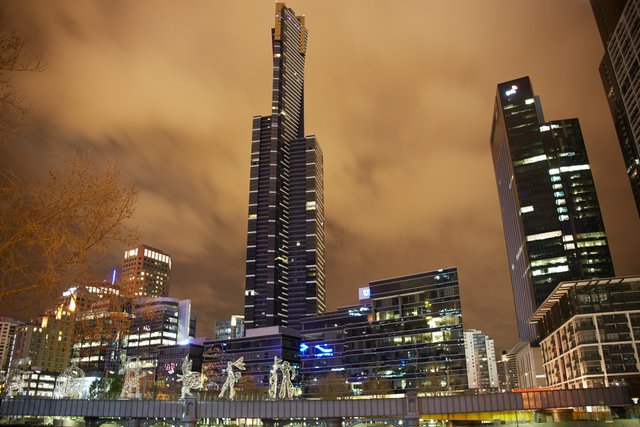 Eureka Tower is a 297.3-metre (975 ft) skyscraper. As of 2016 it was the 15th tallest residential building in the world. The building stands 297 metres in height, with 91 storeys above ground plus one basement level. It is one of only seven buildings in the world with 90 or more storeys and is the equal 77th tallest building in the world. It is also the second-tallest building in Australia and the tallest building in Melbourne.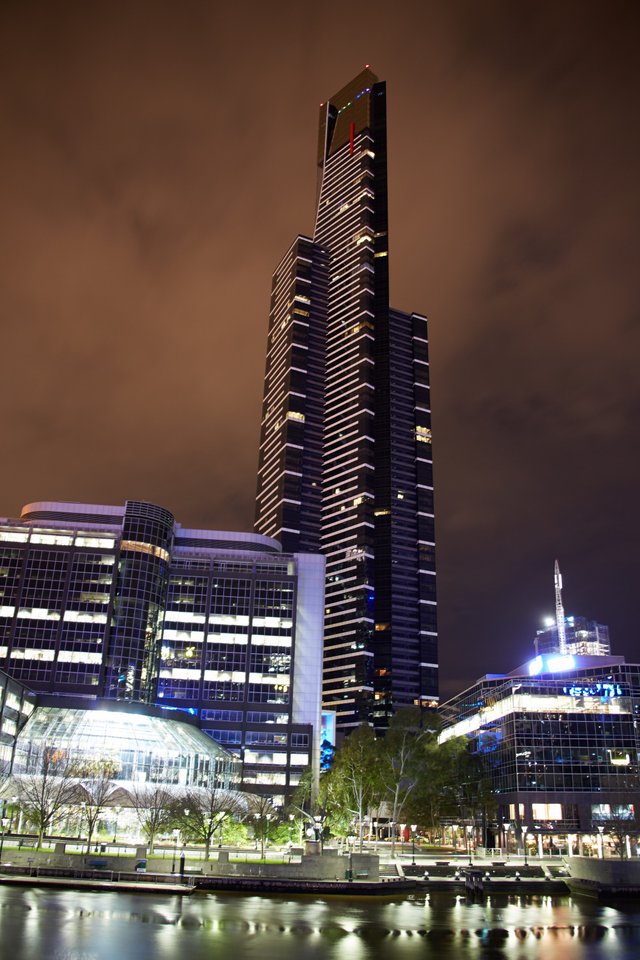 Eureka Tower is named after the Eureka Stockade, a rebellion during the Victorian gold rush in 1854. This has been incorporated into the design, with the building's gold crown representing the gold rush and a red stripe representing the blood spilt during the revolt. The blue glass cladding that covers most of the building represents the blue background of the stockade's flag and the white lines also represent the Eureka Stockade flag. The white horizontal stripes also represent markings on a surveyor's measuring staff.
Construction began August 2002 and took 4 years and 2 months. Eureka Tower has 24 carat (99.9%) gold plated glass windows on the top 10 floors of the building. (wiki)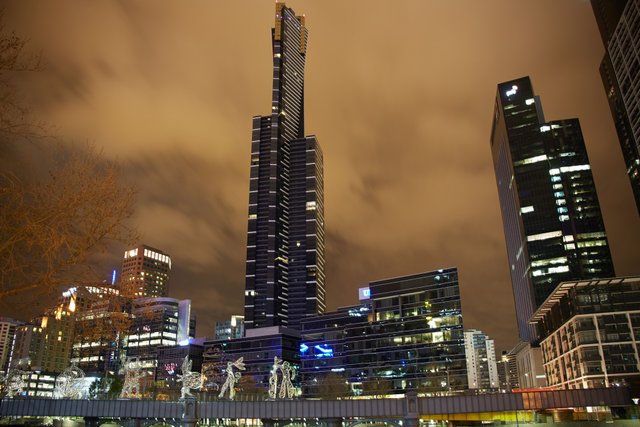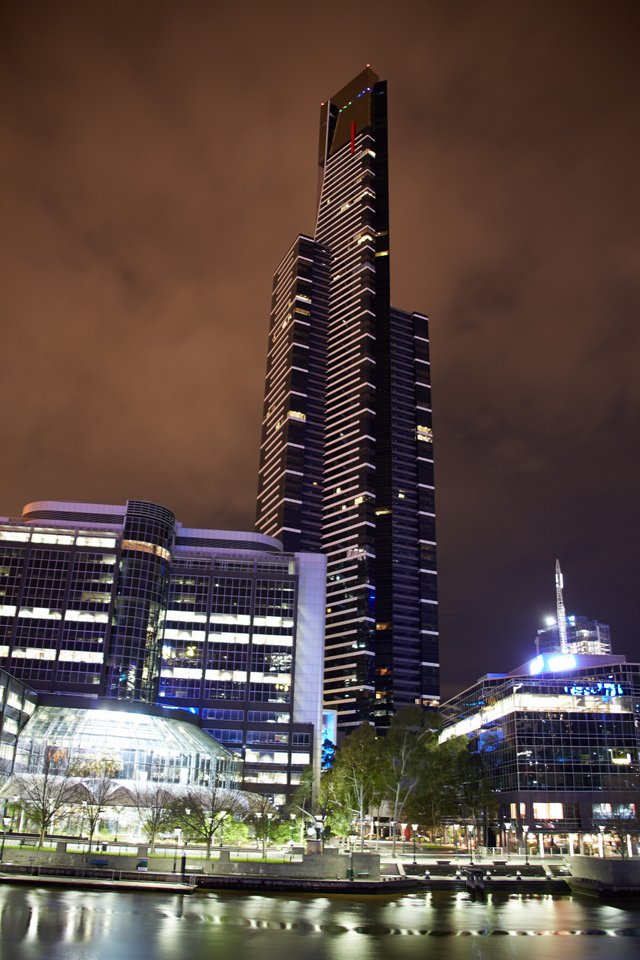 Exposure was 6 seconds.