Hi, my name is Ali and my nick name to some is ahley. I live in Florida and I'm a mum of 3 wonderful children and 5 cats. I hope to introduce myself via posts and I've decided to start with one of my favorite hobbies which happens to be
photography.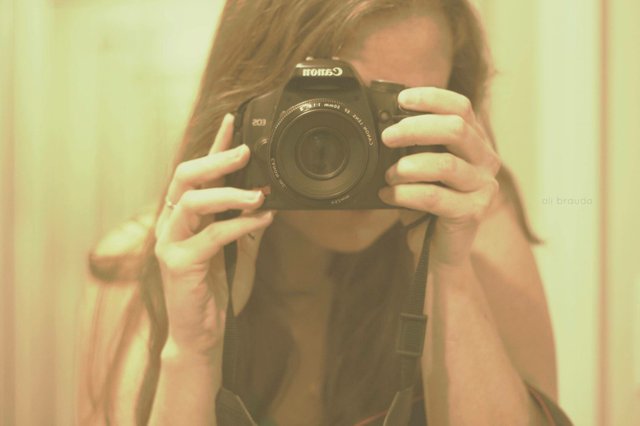 (A picture I took of myself with my Canon Rebel XSi dSLR camera.)
A friend of mine suggested that I come check this site out to see if I liked it enough to share some of my work with the many wonderful people here. I've decided to give it a go and see how I like it.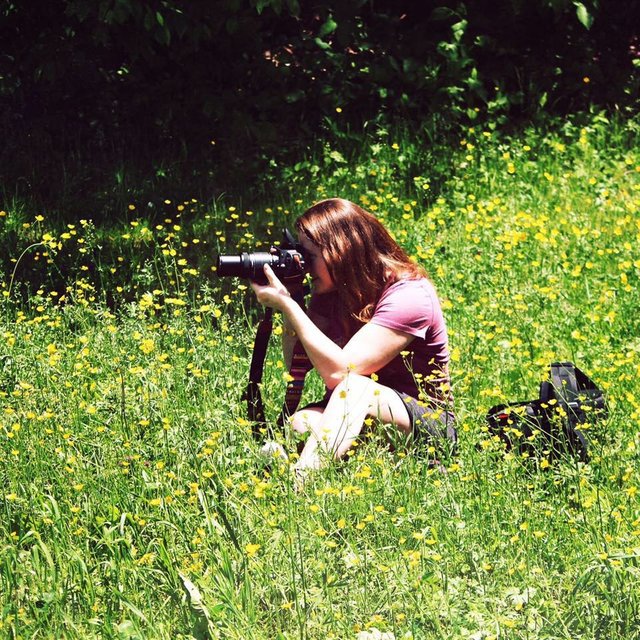 (A picture taken of me in action doing what I love taking photographs of flowers in Asheville, North Carolina by my oldest son.)
Last but not least I would really like to attempt to share my life and adventures via photography. I love to photograph everything I come in contact with. I hope my photographs shows the world as I see them thru my camera lens.