Un certo appetito!
ITA
Stanotte ho fatto un sogno premonitore,
un bel piatto di pasta col pesto.
Il formato della pasta? Caserecce integrali.
All'ora di pranzo il sogno si è "materializzato" sulla tavola
e l'ho divorato rapidamente.
Testo e fotografia di @adinapoli (s)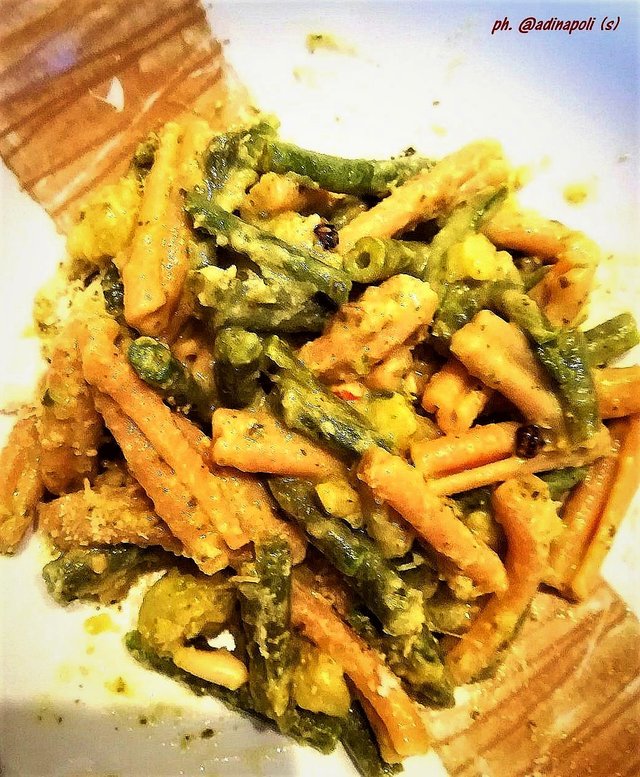 Text and photo by @adinapoli (s)
EN
Tonight I had a premonitory dream,
an excellent pasta dish with pesto.
For lunch it "materialized" on the table
and I quickly devoured it.