Strofinacci a colori
Asciutti e variopinti
Rags for dry [ita/en]
ITA
Possedere stracci di colori differenti serve a non prendere sempre lo stesso per asciugare qualsiasi stoviglia e a non confonderli tra loro.
EN
Having rags of different colors serves not to always take the same one to dry varius object and not to confuse them with each other.

Testo e fotografia di @adinapoli (s)
La fotografia appartiene all'autore.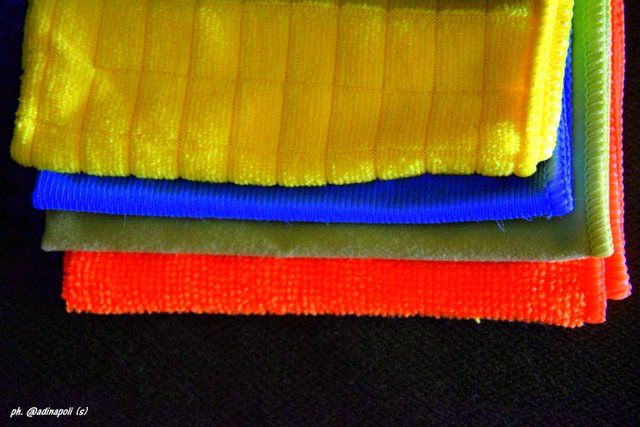 Text and photo by @adinapoli (s)