It was year 2018 on 1st of October and I was going to Sentosa early for an event. I decided to go early and take a walk from Vivo City and took this photo where I see Sentosa island before I started walking on the bridge.
2018年的10月1日,而我提早去圣淘沙为了参加个活动。我决定早点去怡丰城并在开始去桥上走过去之前,拍了这张看到圣淘沙的照片。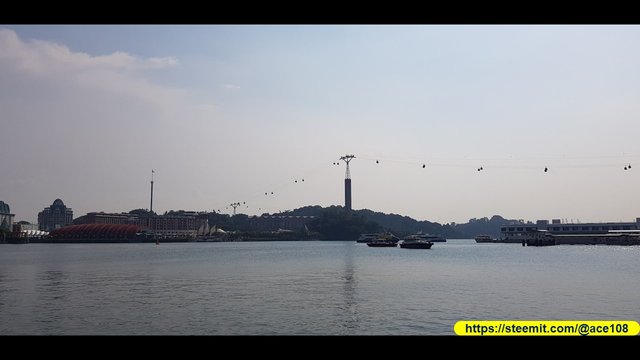 Starting the walk from Sentosa Boardwalk.
开始从Sentosa Boardwalk走。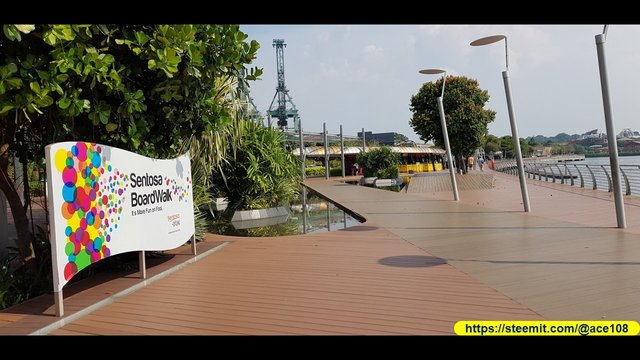 ---
🎶Meanwhile, some music for you to enjoy as you read. This piece is part of Vivaldi's The Four Seasons, particular the first of the 4 violin concertos, called Spring.

🎶让大家继续读的时候,欣赏一点音乐。这件作品是维瓦尔第的"四季"的一部分 - 4小提琴协奏曲中的第一首,名为"春天"。

Source | 来源: https://musopen.org/

https://soundcloud.com/alan-chang-563971986/four-concerti-grossi-4-vivaldi-op8-i-la-primavera-allegro-largo-allegro
Source:
https://musopen.org/music/2213/antonio-vivaldi/the-four-seasons/
Damn, first part of the travelator is down for maintenance.
糟糕,这第一段的电动走道在维修。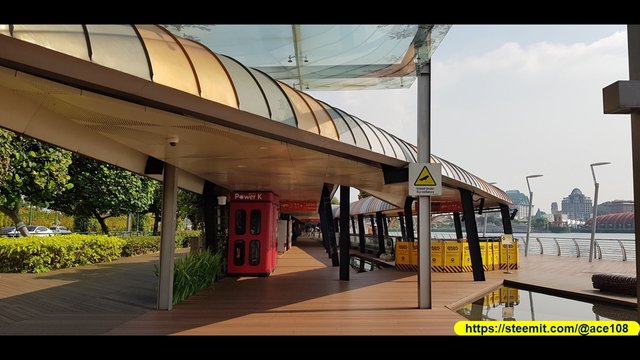 465m to Sentosa
xxx-CN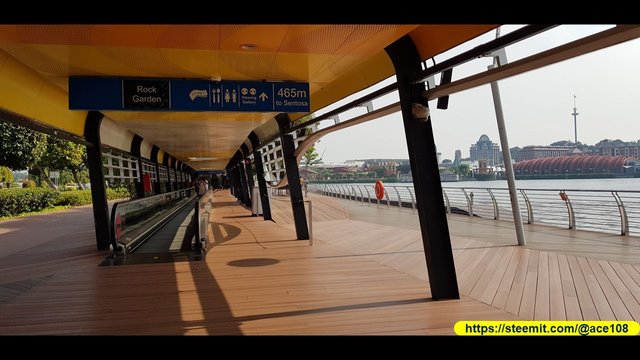 Passed another 60m and I decided to go up.
过了60米我上楼去。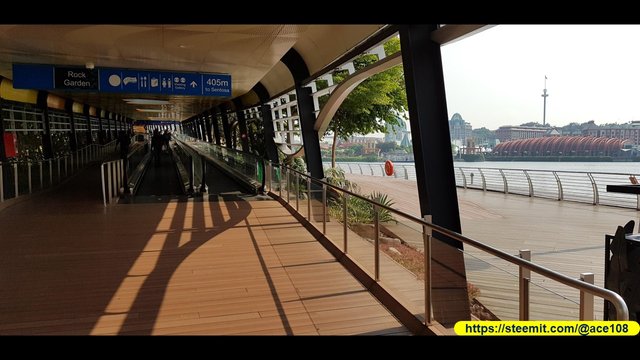 Up to check the view.
上去看看风景。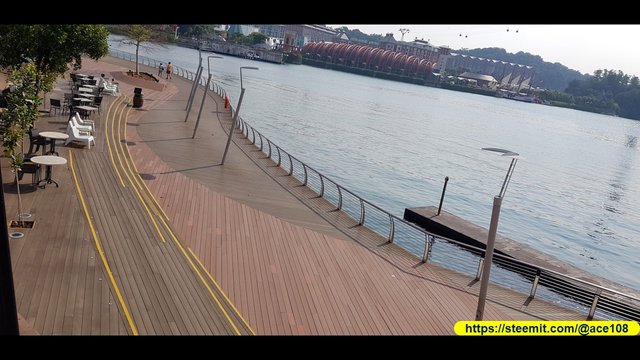 Continue to walk along.
继续走。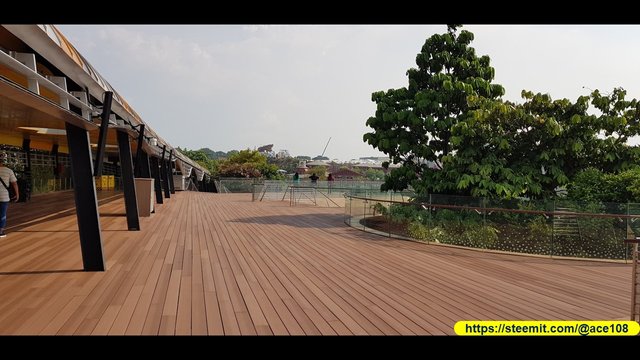 Halfway on the bridge, a selfie to record the moment.
在桥上半途,自拍为证据。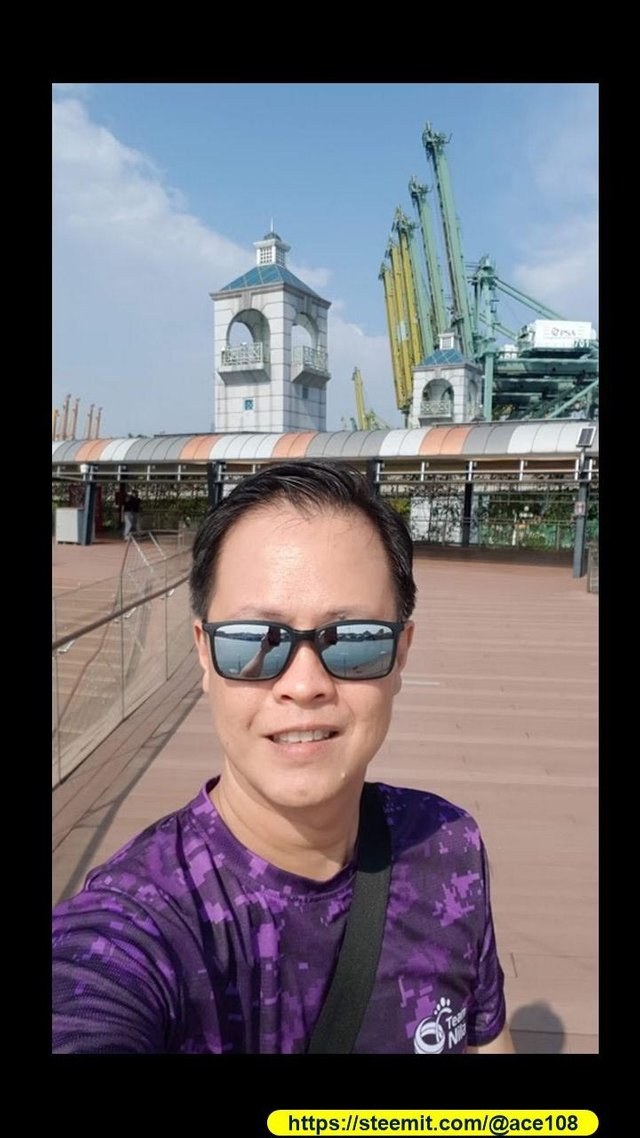 The cable cars can be seen here.
这里能看见缆车。
Less than 200m from here.
从这里就只剩200米。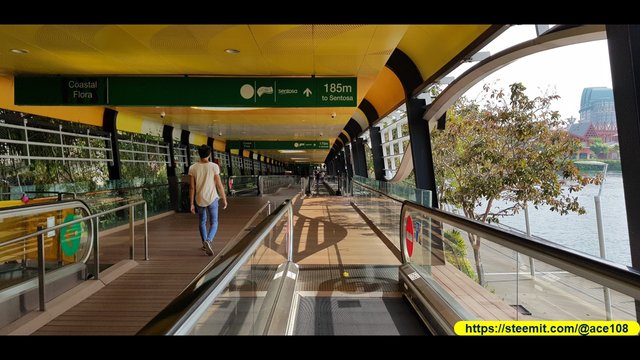 At the entrance.
在入口处。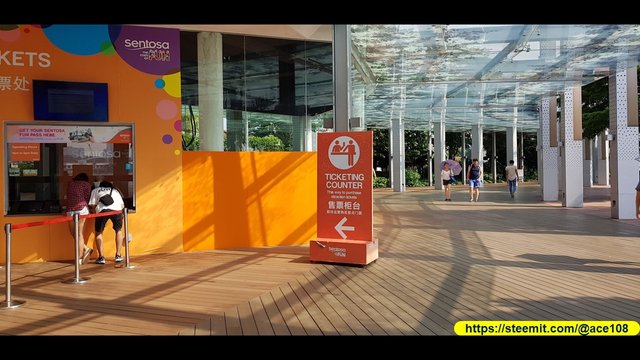 Let's go in.
进去了。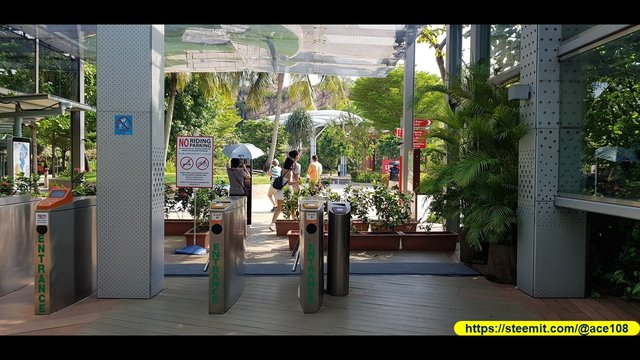 Passed the gate and I can see this sign.
就看到这标示。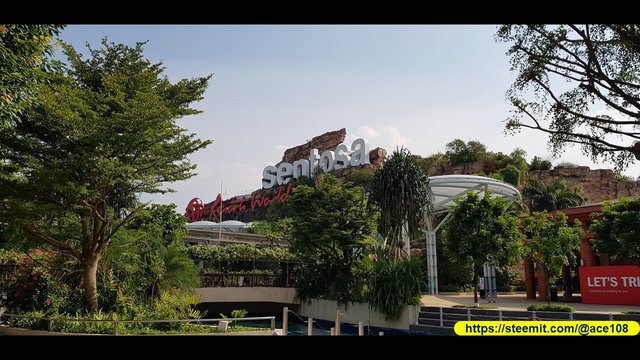 The monorail train will pass here.
单轨列车会经过这里。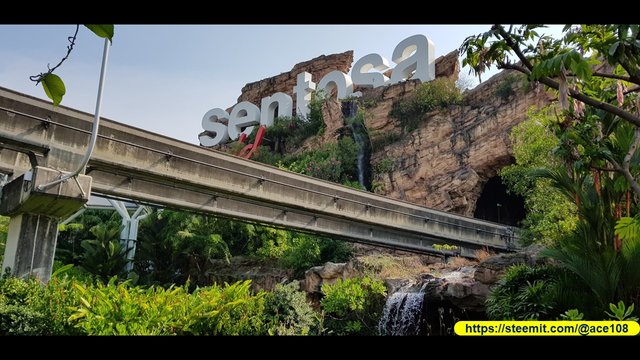 Outside Universal Studios already too early but I had other plans first.
太早就在环球影城外但我先还有其他计划。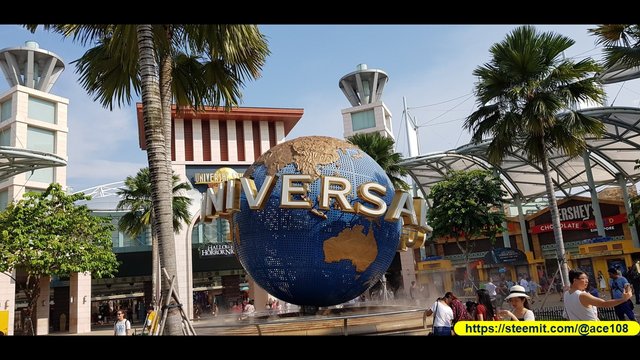 [//]:# (!steemitworldmap 1.260281 lat 103.823560 long Sentosa Gateway d3scr)
---



Please see my other posts:
@ace108
请看我其他帖: @ace108
---

I See👀. I Shoot📷. I Steemit♨️.