📸The Pope missed #SteemFest in Bangkok| 教皇错过了在曼谷的Steemfest 😎 (by @ace108)
On day 2 of
#SteemFest
, we were walking to dinner. One of the street we passed was here.
#SteemFest第二日,我们走去吃晚餐。途中经过的这一条街。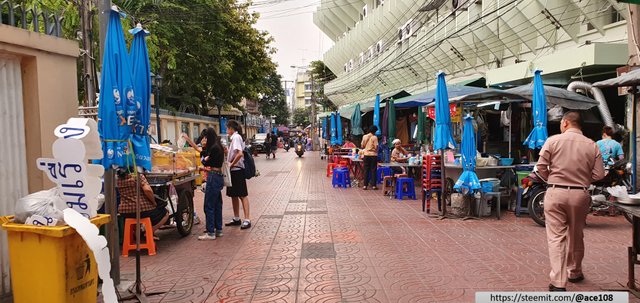 ---
🎶Meanwhile, some music for you to enjoy as you read. This piece is part of Vivaldi's The Four Seasons, particular the first of the 4 violin concertos, called Spring.

🎶让大家继续读的时候,欣赏一点音乐。这件作品是维瓦尔第的"四季"的一部分 - 4小提琴协奏曲中的第一首,名为"春天"。

Source | 来源: https://musopen.org/

https://soundcloud.com/alan-chang-563971986/four-concerti-grossi-4-vivaldi-op8-i-la-primavera-allegro-largo-allegro
Source:
https://musopen.org/music/2213/antonio-vivaldi/the-four-seasons/
---
There was a church nearby and Idecided to go check it out.
附近有一座教堂,我决定去看看。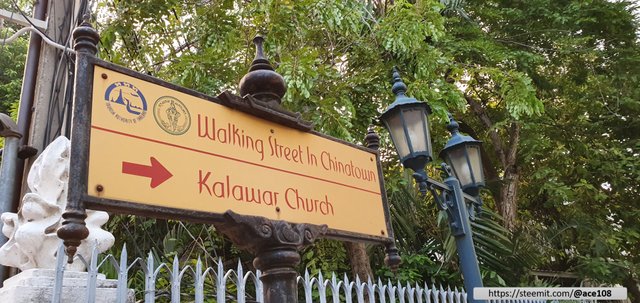 The sign said it's an old Gothic style Roman Catholic Church with light yellow steeple built in 1891-1897.
牌子上写着这是一座古老的哥特式罗马天主教堂,建于1891-1897年,有浅黄色的尖塔。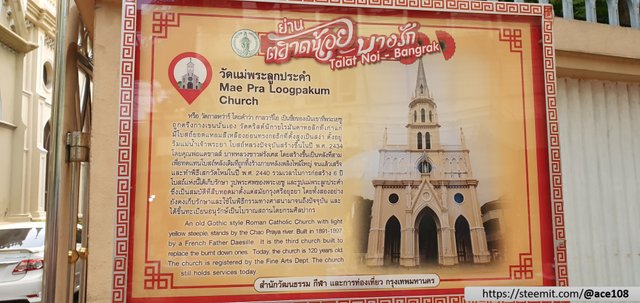 Here is a bit of story of how the church came to be.
这里有一个关于这教堂何来的故事。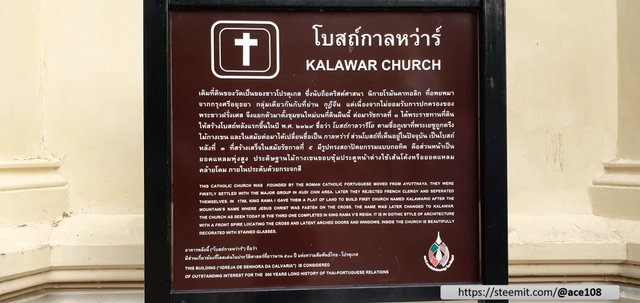 Here are a couple of pictures from the side.
这两张照片从侧面拍的。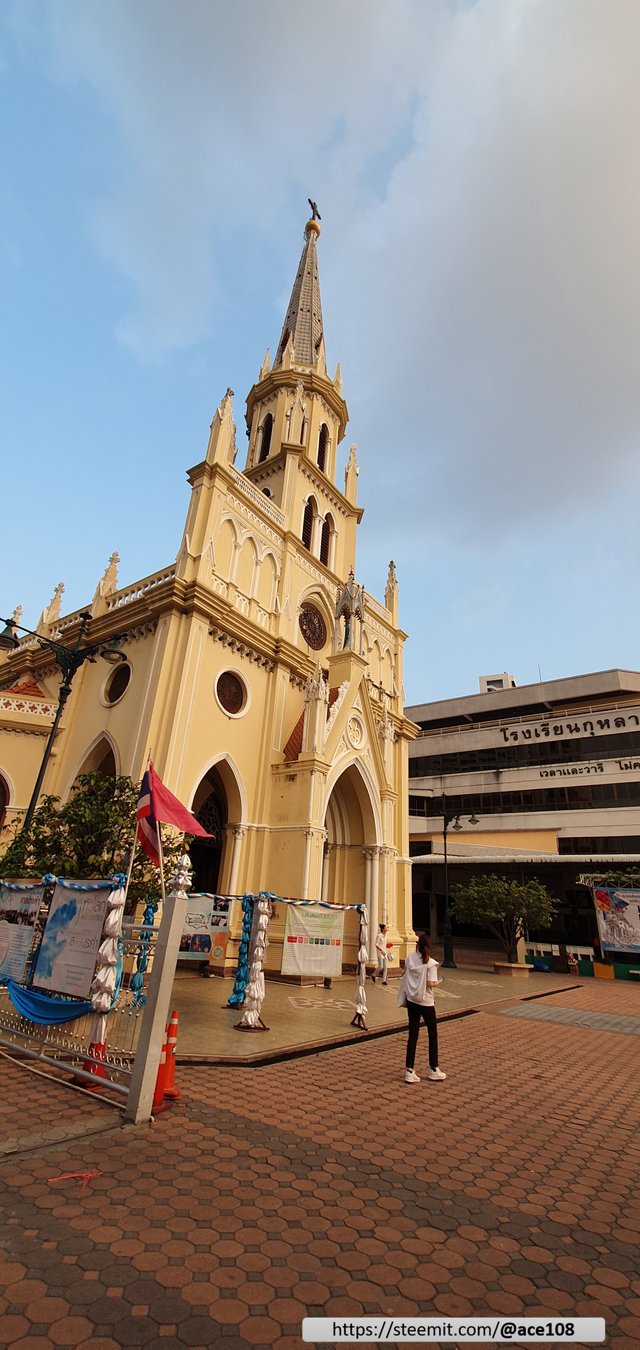 gggg
xxx-CN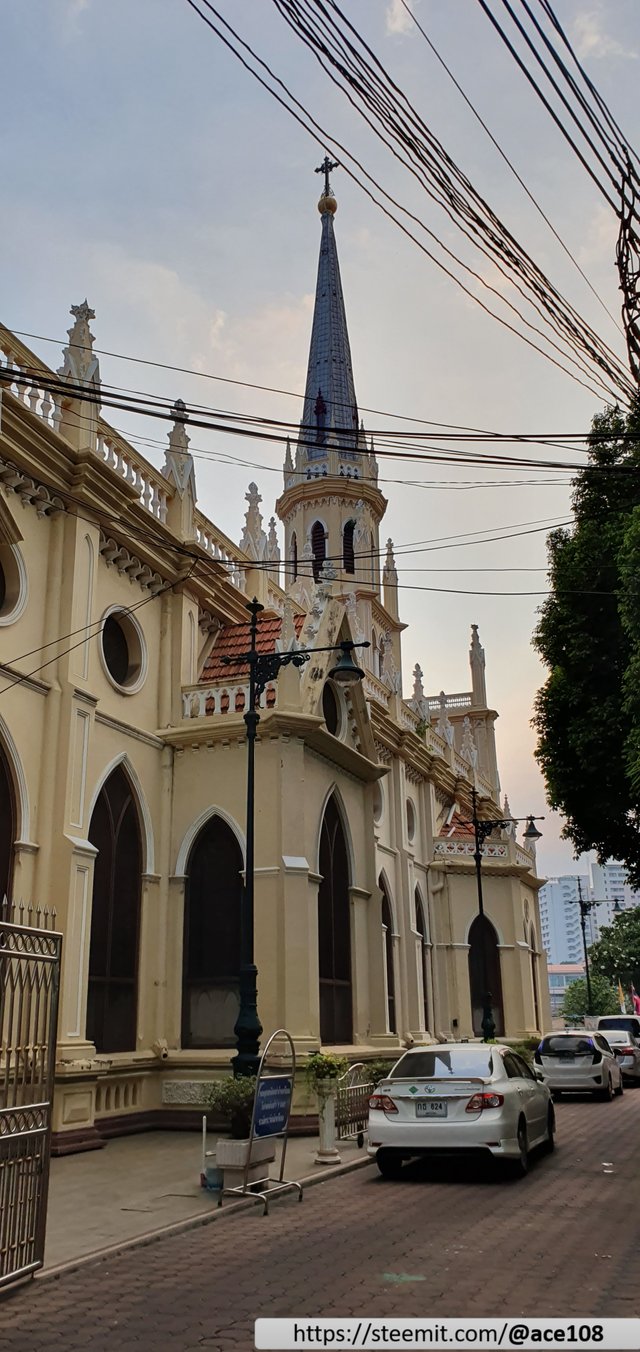 This one is from the front.
这个是从前面拍的。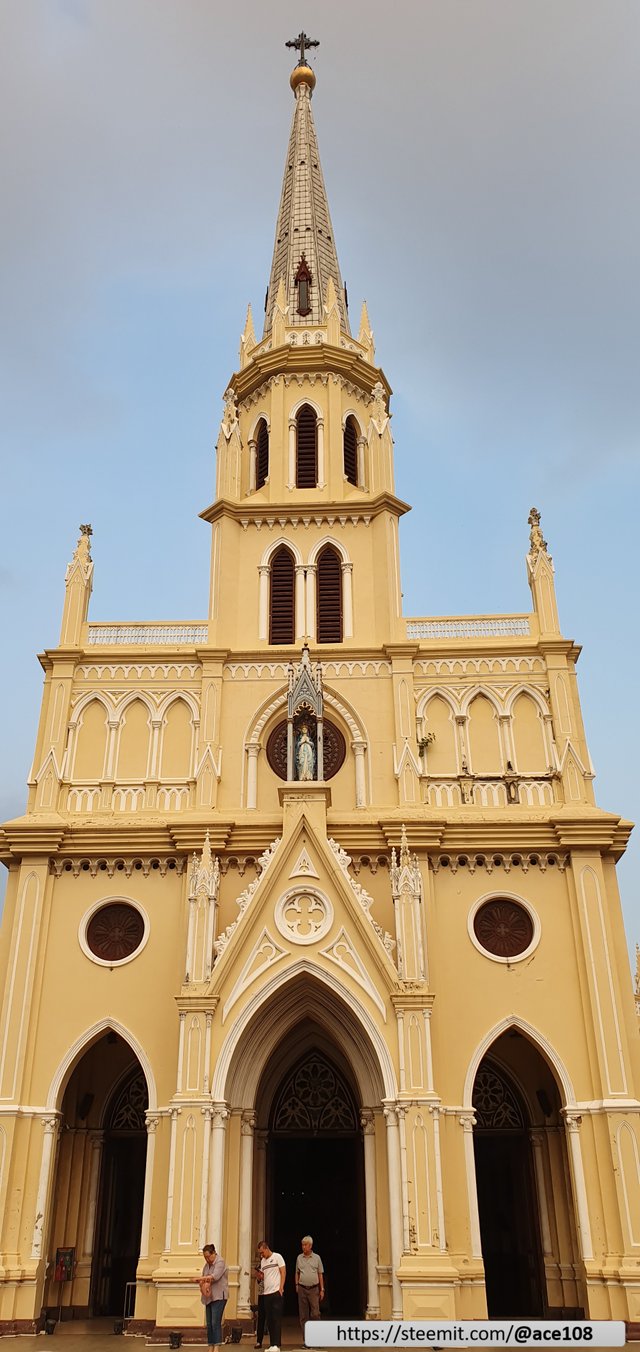 Then I tried a wide angle shot from my Samsung Galaxy S10 plus. Like the result.
然后,我尝试了用我的三星Galaxy S10+ 广角拍摄。挺喜欢效果。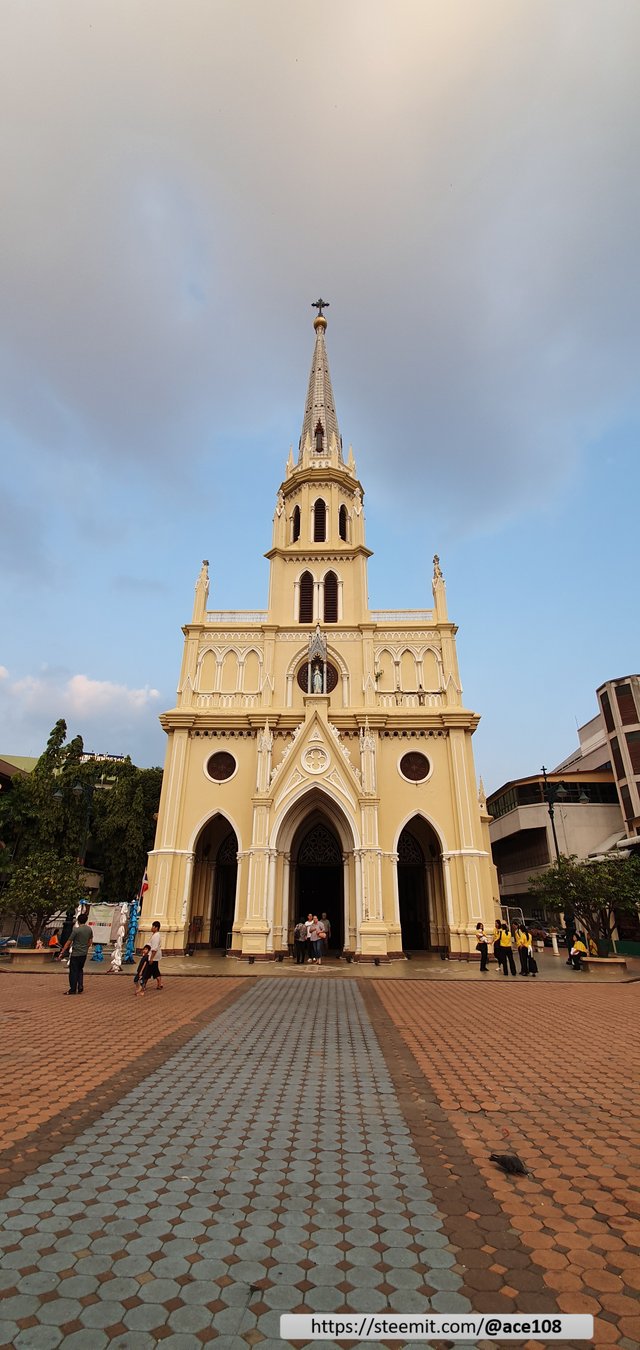 So, I went further to take this photo.
所以,我走远一点拍这张照片。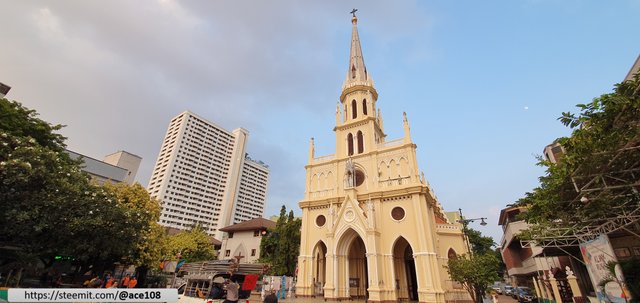 As for when the Pope is going to Bangkok, the answer is 20th November. Too late for
#SteemFest
至于教皇何时去曼谷,答案是11月20日。对于#SteemFest来说太迟了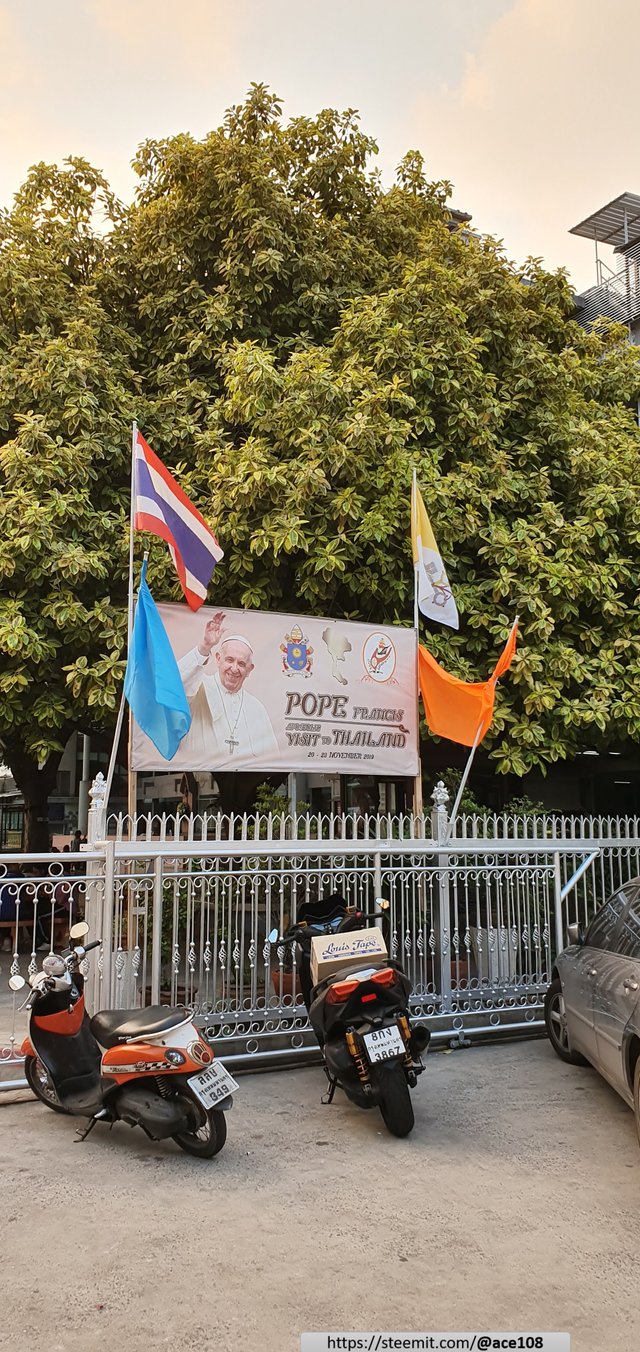 [//]:# (!steemitworldmap 13.733389 lat 100.514355 long Kalawar Church d3scr)
---



Please see my other posts:
@ace108
请看我其他帖: @ace108
---

I See👀. I Shoot📷. I Steemit♨️.