Bunga Naga ( Mekar Dalam Gelapnya Malam ) Dragon Flower, ( blooming in the dark of night.)
Assalamualaikum sahabat steemian's Aceh dan seluruh Indonesia,apa kabar anda semua.?Tentunya saya selalu berharap kita semua dalam keadaan sehat walaupun wal'aafiat dan serta dalam lindungan Allah SWT.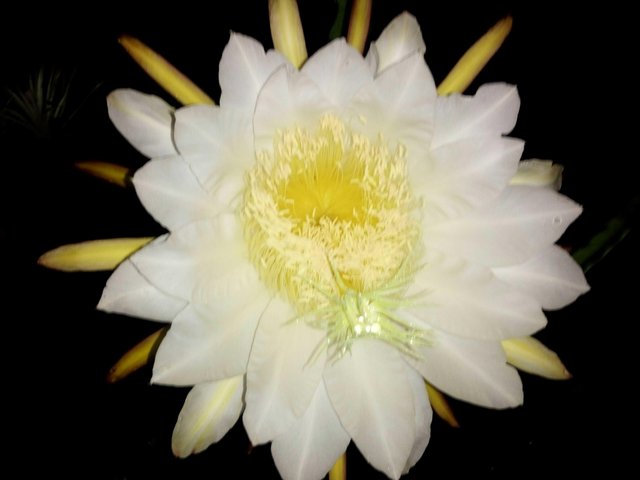 Sahabat steemian's, kali ini saya memposting sekuntum bunga Pohon Naga yang sangat cantik dan indah.Bunga ini khusus mekar pada malam hari, bunga naga yang sudah siap mekar akan mulai menunjukkan tanda-tanda mekar di siang dan Sore hari.bunga ini mulai menggelembung di ujung nya yang kemerahan - merahan dan menampakkan sedikit benang sari dan putiknya.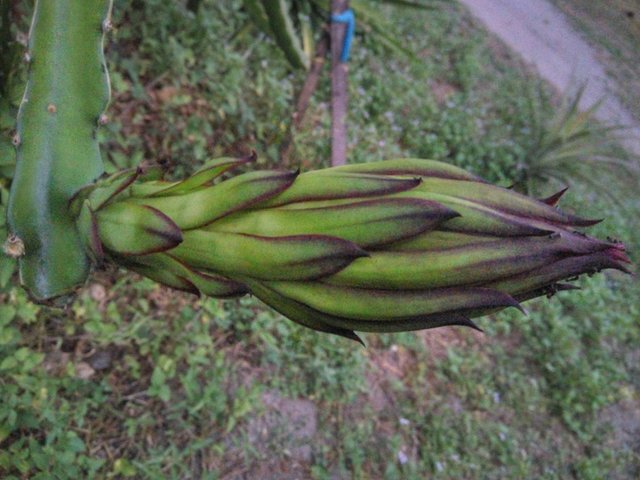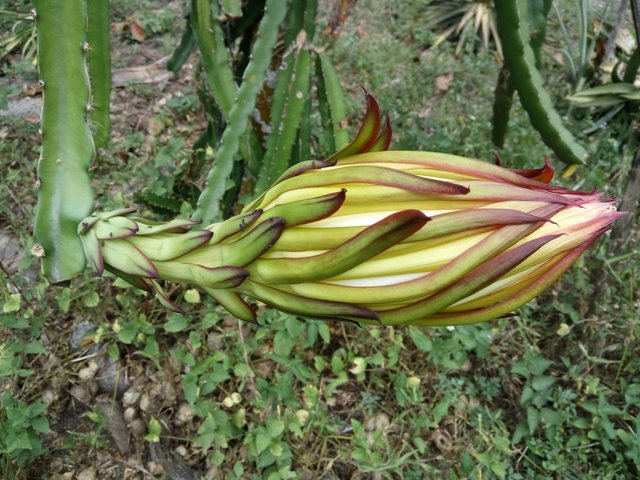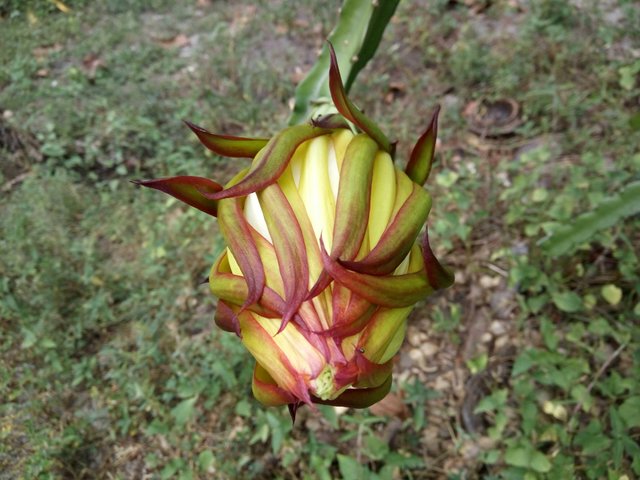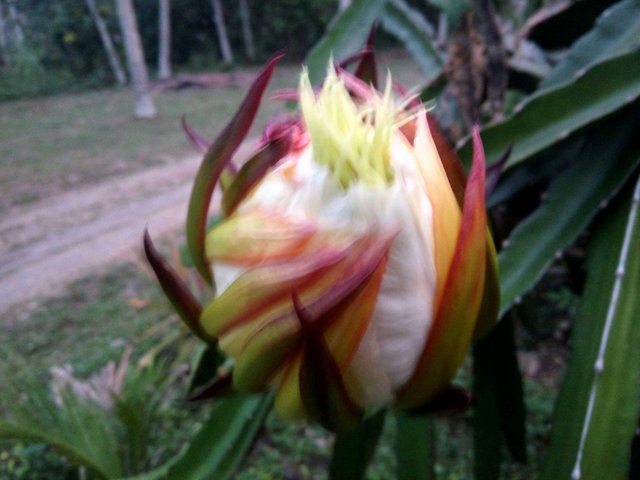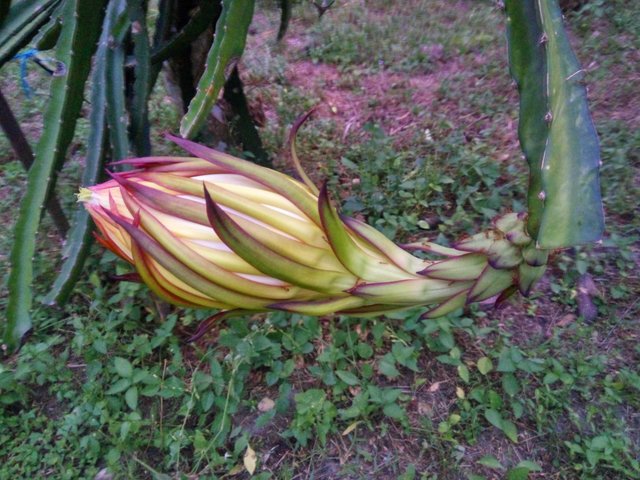 Proses mekarnya bunga Naga ini semakin jelas terlihat sehabis Maghrib, saya menunggu saat - saat Bunga ini mekar dari pohon naga yang saya tanam di depan rumah lebih 2 tahun yang lalu. Mekarnya bungs naga semakin menuju sempurna ketika gelap malam semakin turun menyelimuti bumi.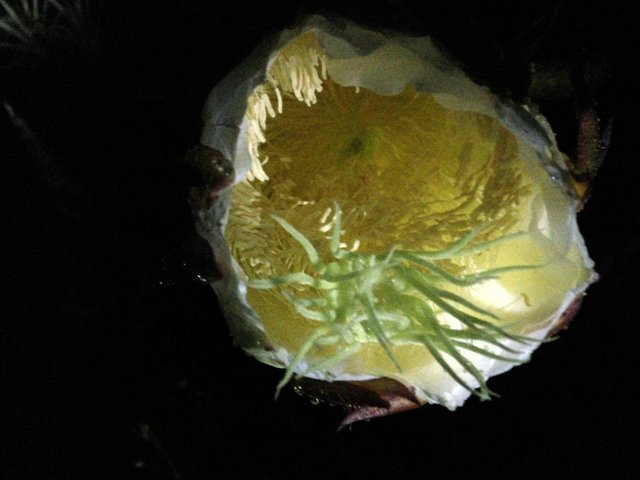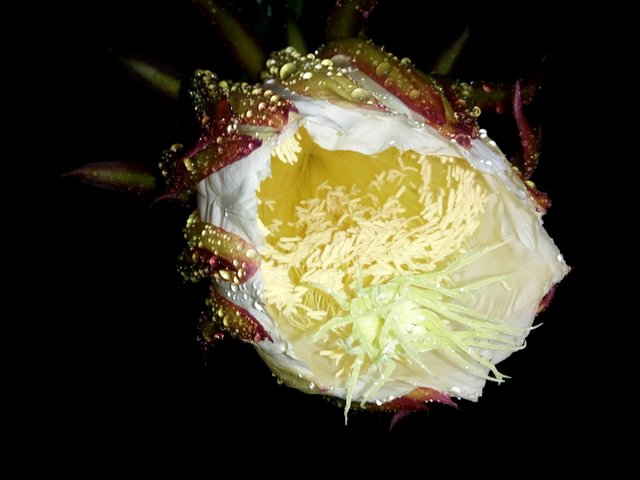 Bunga ini akan mekar indah sepanjang malam, memanjakan mata ketika kita memandangnya diantara gelapnya malam.namun sayang , bunga seindah ini, yang warna putih bersih dengan putik dan benang dari yang begitu indah akan segera layu ketika fajar menyingsing.bunga ini akan kembali menguncup layu dan perlahan berubah menjadi cikal bakal buah naga.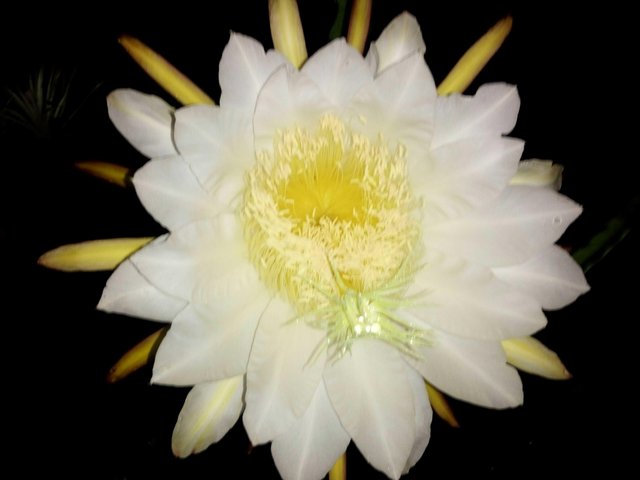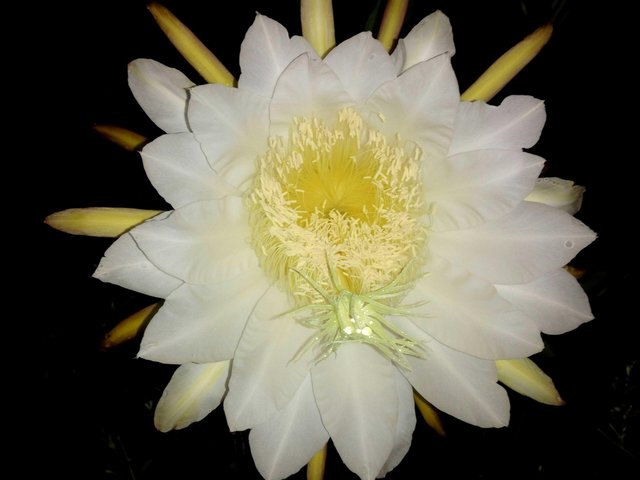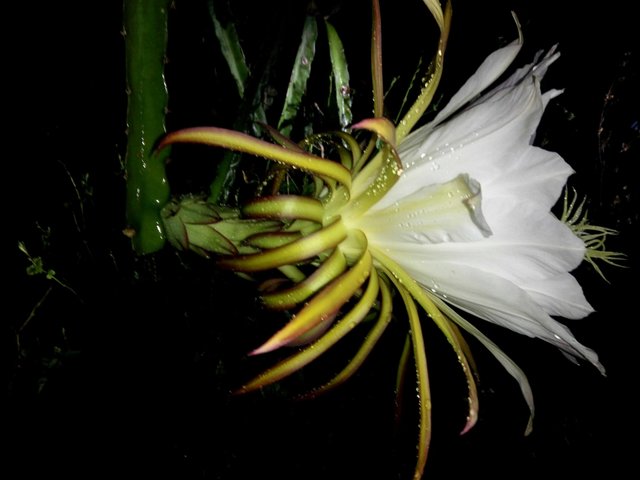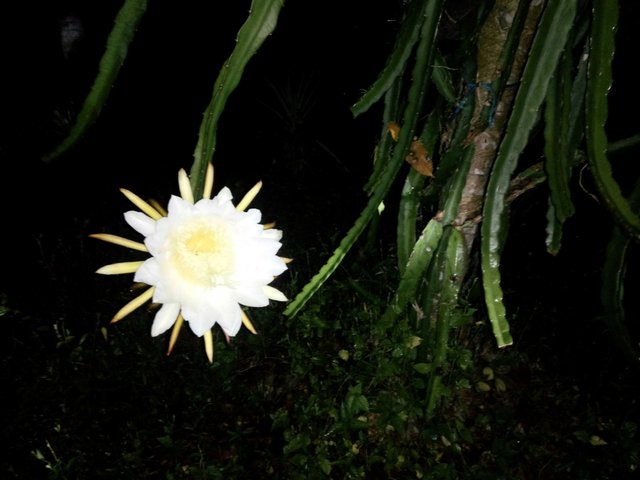 Demikian sahabat steemian's, saya selalu menyempatkan diri untuk menikmati keindahan pohon naga yang saya tanam di depan rumah, merawat dan membantu penyerbukan nya secara manual untuk membuat bunga naga berubah menjadi buah naga Secara maksimal.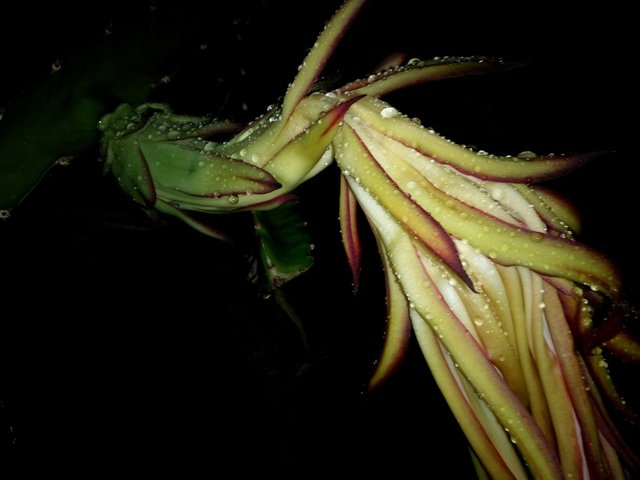 Terimakasih, sahabat steemian's yang telah berkunjung ke blog saya, semoga teman-teman ikut menikmatinya.
Salam /Greeting.