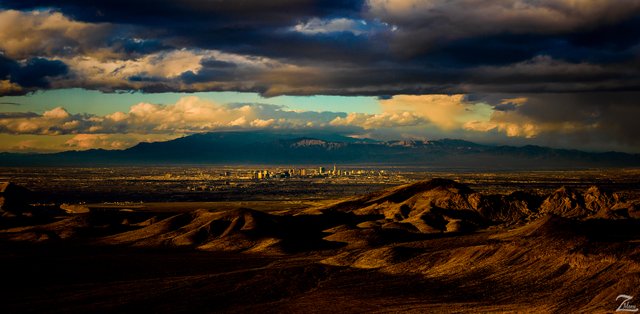 Las Vegas Nevada glows in the morning sunlight as it sits in the Las Vegas Valley between the Las Vegas Mountain Range in the distance and Slone Mountain in the McCullough Mountain Range in the foreground.
On the other side of the city lies Gass Peak with the sun shinning on it.
I lensed this image whilst testing out a new digital back on the Hassleblad H5D body. It had just rained so the atmosphere was crystal clear and everything was glowing and shiny. I was flying above Sloan Mountain south of Henderson Airfield when I took the shot.
To see a larger full screen version of this image click on it.
If you like this please resteemit!
Yehaw.....