Altar of Hera. Ancient Olympia-Βωμός της Ηρας . Αρχαία Ολυμπία. //GREEK -ENGLISH
I am grateful for visiting the place where the Olympic flame begins. The Olympic flame burns night and day in the country where the Olympic Games are held every four years. The touch of the Olympic flame is made with a symbolic ritual and invocation to God Apollo, according to ancient mythology was the god of the Sun.
ΕΛΛΗΝΙΚΑ
Είμαι ευγνώμων που επισκεύφτηκα το μέρος από το οποίο ξεκινάει η Ολυμπιακή φλόγα. Η Ολυμπιακή φλόγα καίει μέρα νύχτα στο στάδιο της χώρας όπου διεξάγονται οι Ολυμπιακοί αγώνες κάθε 4 χρόνια. Η αφή της Ολυμπιακής φλόγας τελείται με ένα συμβολικό τελετουργικό που είναι αφιερωμένο στον θεό Απόλλωνα , που σύμφωνα με την αρχαία μυθολογία είναι ο θεός του Ηλιου.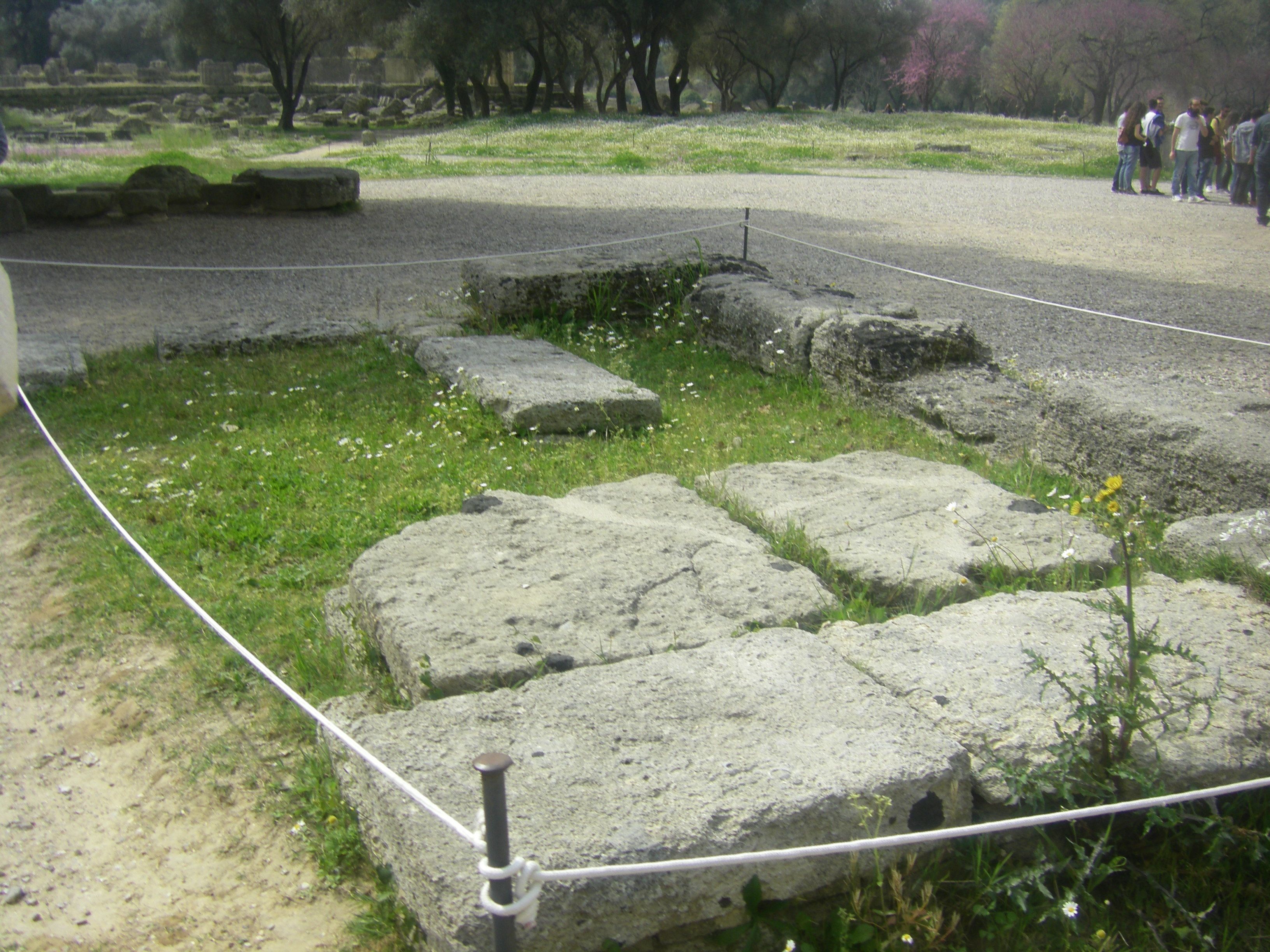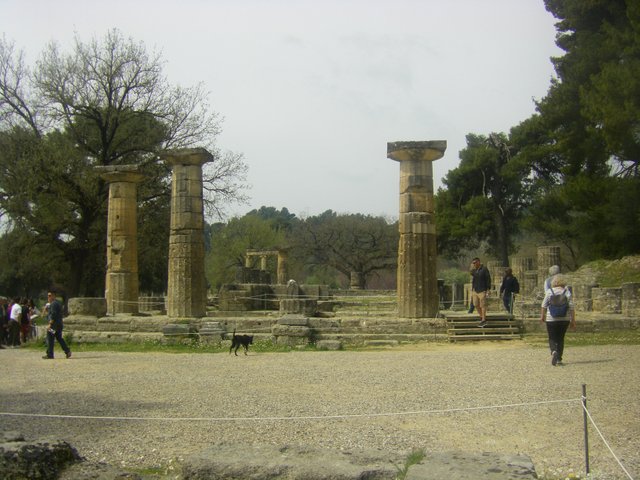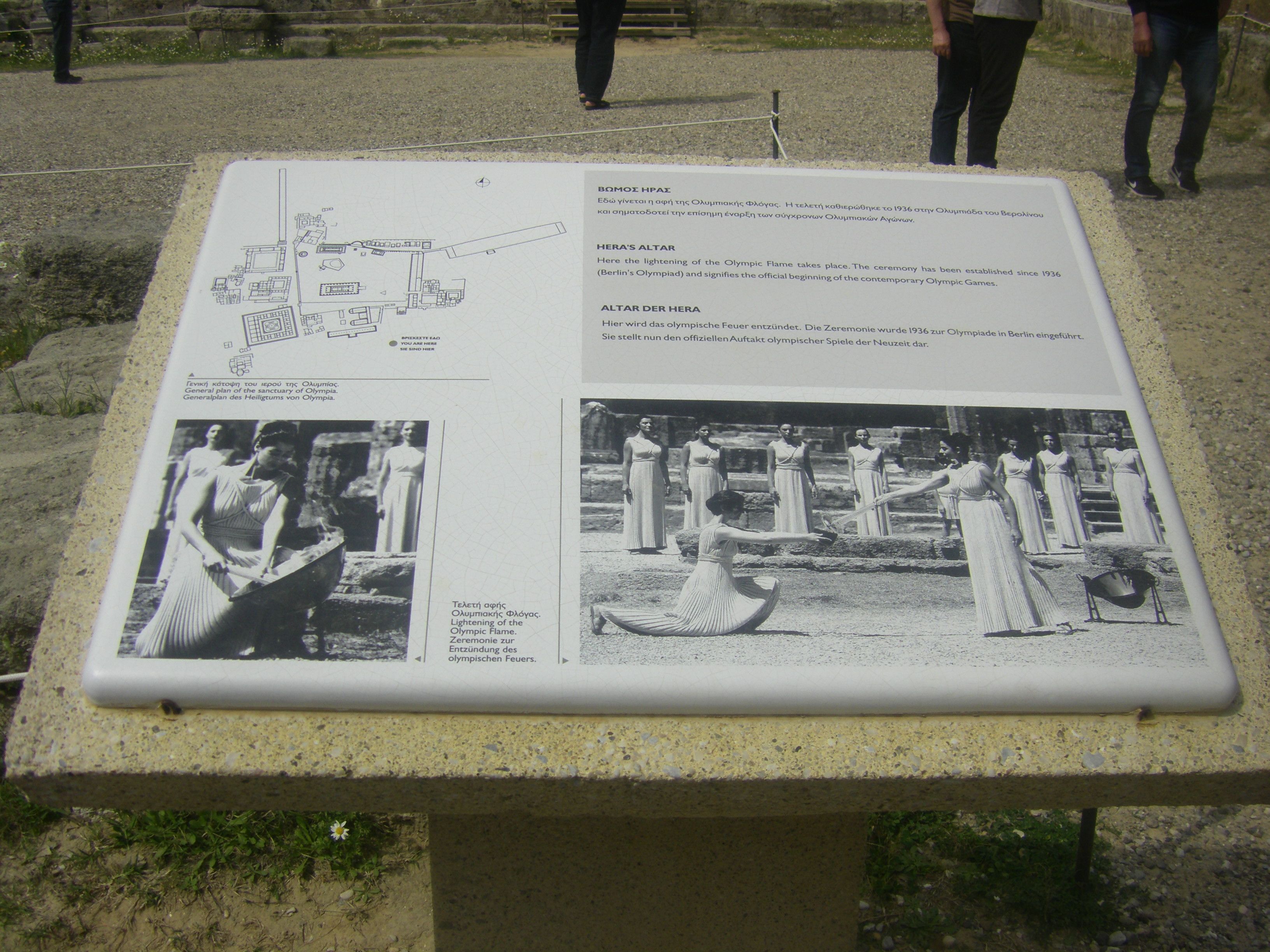 The Olympic Flame then goes through several cities in Greece to eventually deliver to the delegates of the Olympic Games organizer.
Η Ολυμπιακή φλόγα κατόπιν περνάει από διάφορες πόλεις της Ελλάδας γιά να παραδοθεί τελικά στους εκάστοτε αντιπροσώπους της διοργανώτριας των Ολυμπιακών αγώνων χώρας.
THANK YOU !!
ΣΑΣ ΕΥΧΑΡΙΣΤΩ!!