beautiful scenery in kuala raja in bireun aceh district. good for photographers who want to take a beautiful picture in the sea king kuala, especially if anyone wants a good prawedding photos can come to the tourist attractions king aceh king. located in the city fight bireun aceh indonesia.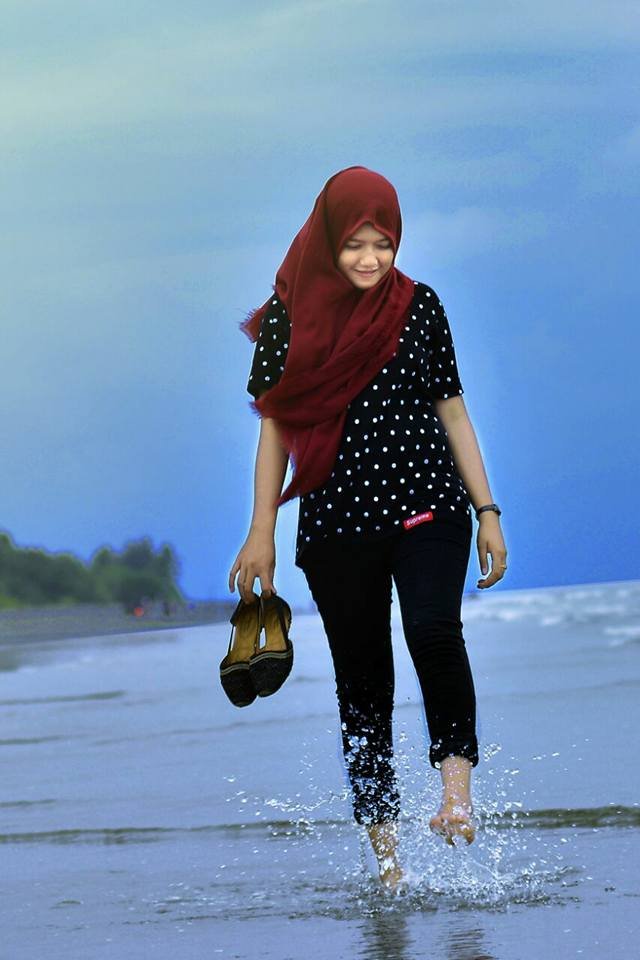 Kuala Raja Beach is a tourist destination for young people, although as a tourist place, local customs and culture make Kuala Raja Beach stay awake and become the object of Islamic tourism in the district dubbed as the City of Santri it. The beauty of Kuala Kings Beach becomes a place for local tourists Bireuen enjoy holidays with family and relatives, so afternoon atmosphere at Kuala King Beach seemed to turn into a sea of people.
To enter this place you are charged Rp. 5,000 per person. Kuala Raja Bireuen Beach has an interesting natural beauty and amazing to enjoy, the playground for children makes this beach is very crowded visited by the community. A brownish-colored sandy beach will welcome travelers when arriving at Kuala Raja Beach. Long coastlines and ramps, also become a separate phenomenon that can be enjoyed.You will also find lush pine trees that are located not far from the beach. Waves at Kuala Kings Beach is classified as harmless, so it is safe for you who want to just swim and enjoy the fresh sea water. Around the beach, there is also an embankment from a pile of rocks that protrudes to the sea so that it looks like a small dock. Many visitors who make this place as a foothold for fishing, there are also tourists who sit back while enjoying the waves.
Besides having a children's playground, the beach also has a place to relax. Visible some visitors are spoiled by halal foods served by traders around. The cottages that stood crowing on the beach make you relax while enjoying the cool air of the beach. You can also enjoy the beauty of Kuala Raja sea, where you can surround the Kuala Raja Sea using rubber and wooden scales rented by local Bireuen businessmen.
Kuala Kings Beach has become one of the favorite tourist attractions as well as a suitable place for a vacation with family. The existing facilities at Kuala Kings Beach is quite adequate, on this beach has been built public toilets, as well as a parking lot large enough for vehicles such as buses and cars. For those of you who are Muslim, there is also a mosque that can be used for worship. Around the beach, also available rental tires and fishing rod for those who want to swim and also fishing.