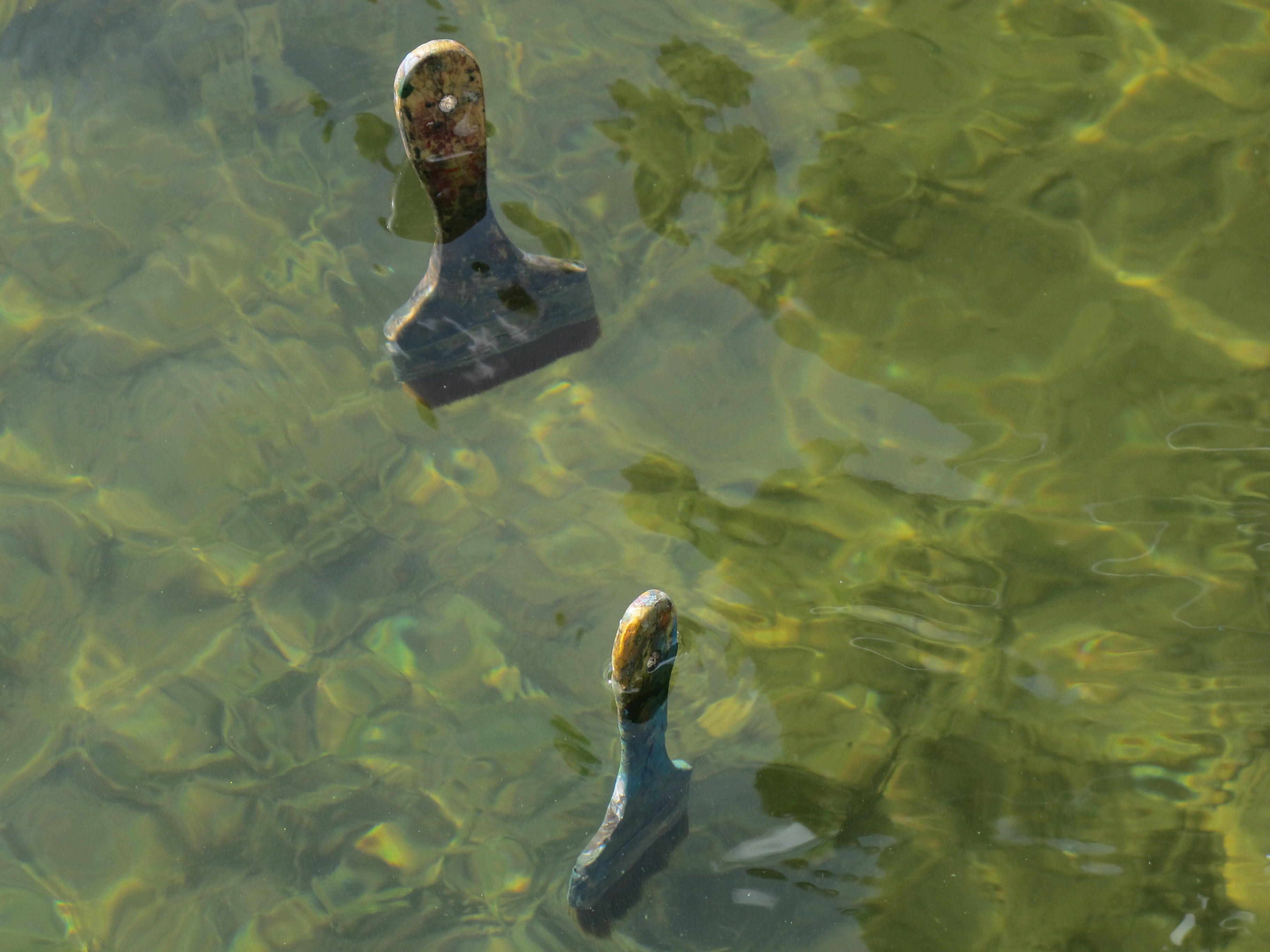 When I was on my holidays my girlfriend was painting landscape and I saw she doesn't use two brushes. So I ask her can I borrow it. I put it on the lake and take a picture.
That lake was a Mamry lake on warmia and mazury district in the northeast of Poland.
On the picture you can see how clean the water is, there was three meters depth.
Kiedy byłem na wakacjach z moją dziewczyną, ona malowała pejzaże. nudziło mi się więc przychodziły mi różne głupoty do głowy. Zauważyłem że nie używa dwóch pędzli więc wrzuciłem je do wody i strzeliłem fotkę
Było to nad jeziorem Mamry w warmińsko-mazurskim.
Widać na zdjęciu jak czysta tam jest woda, w tym miejscu było około trzech metrów do dna.