Self Portrait at Sutro Baths Tunnel in San Francisco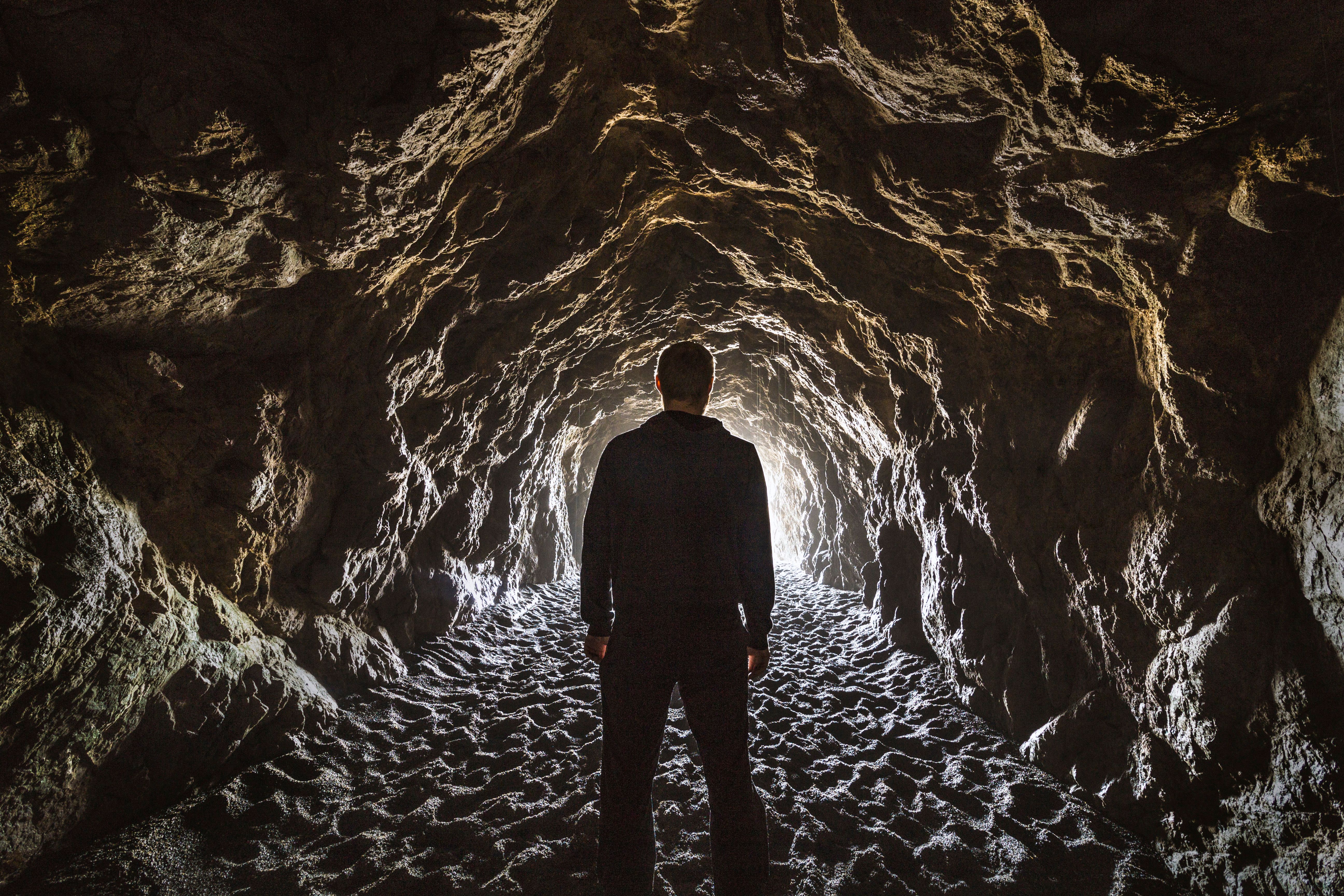 Canon T3i, 1sec, 10mm, f/6.3, ISO 100 [5184x3456]
Click on image for full size
---
This post is part of the @photogames new month long contest. I am not much of a portrait photographer so I did not want to attempt a traditional portrait shot. I decided I needed to play to my strengths and use lighting as dramatically as possible to make my image compelling. I immediately thought of doing a backlit tunnel shot. I have done many of these in the past and I knew that if I could contain the light without blocking too much of the frame I would get an interesting shot. I wanted to go down to panther beach and do this in a really cool blasted rock tunnel where a creek travels under highway 1. It was a good idea however we just had a 2.5 day "pineapple express" rain storm and the creek was much deeper then usual. I wasn't prepared for that so I had to find a dryer tunnel for the shot. It then hit me that there is a nice blasted rock tunnel near the Sutro Baths in San Francisco that stays dry as long as we are not in a king tide. I figured it would be perfect as long as there wasn't too many tourists crowding the tunnel.
The opening for the Sutro tunnel is rather large and by the time I got there this morning the sun was out in full force. It was overcast early this morning but those clouds quickly broke up after sunrise. You want to have some light coming into the tunnel but not too much, I would consider this too much. Regardless, this was the time I had set aside to take this shot and the deadline is tomorrow so I decided to give it a try with the conditions I had.
If I had someone else with me I could have lined this up and had a decent chance of getting it right on the first attempt, but being alone I was forced to do a bunch of trial and error until I had the positioning right. Being too far forward or to one side, and too much light would come in and ruin the shot. If I stood too far back I would take up too much of the frame and block so much of the tunnel that you don't know what your looking at. Below are some examples of the trial and error I went through to get the feedback I needed to know where to stand in order to make this work. The goal was to stand as far away from the camera as I possible while still being close enough to block all of that super bright sun light from the opening.
Here I stood too far forward, allowing too much light in.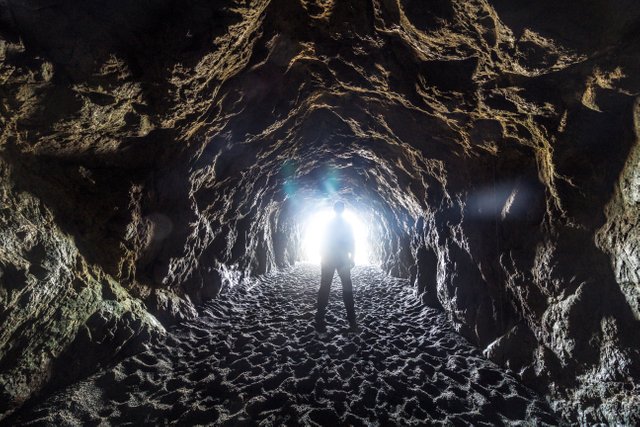 ---
Here I was off to the side, again out of control light coming in.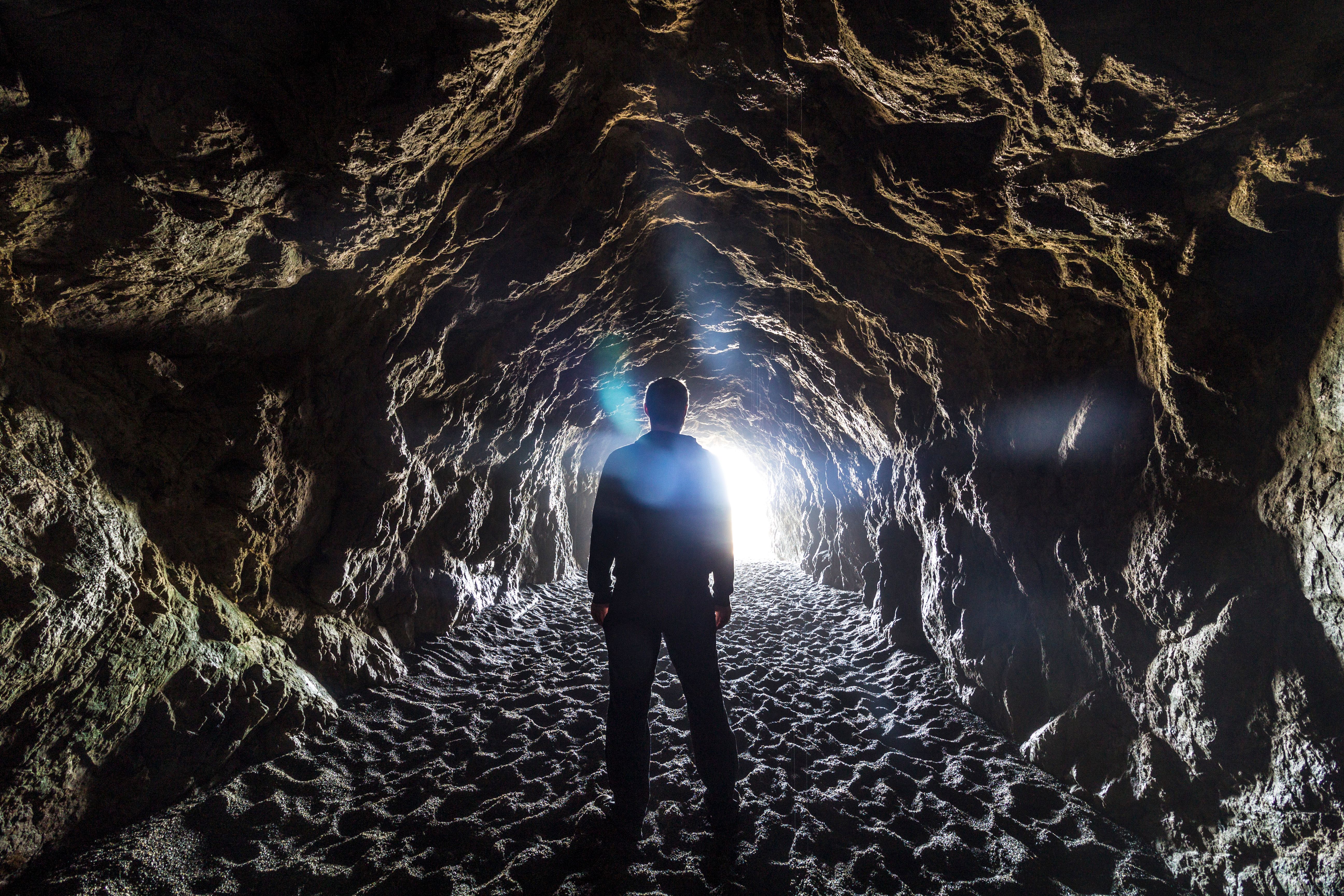 ---
Here I was too close to my camera, blocking most of the tunnel. This works to contain the light but I'm blocking so much of the tunnel that you can't tell what your looking at. Hence the need to get as far away from the camera as possible while still blocking the light.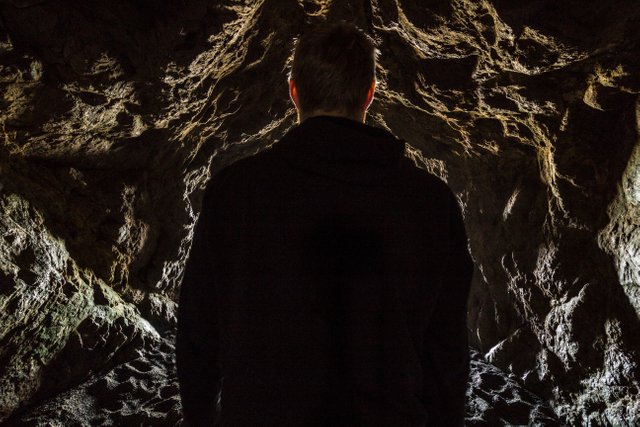 ---
All photos posted on this account are original works by Brian Guiney @fivealive55. I am gifting the images to the public domain so they are free downloads and can be used in accordance with the Creative Commons Attribution-ShareAlike 4.0 International license. (CC BY-SA 4.0)