My Top Ten Things To Do in NYC
Hi everyone! It's Friday here in the Philippines. Who's excited for the weekend? 🙋
In this post, I'd like to talk to you about one of my favorite cities in the world, New York City. My previous post made me miss this city so I thought I'd write more about it.
The main reason why I went to New York was for my college bestfriend's wedding in 2014. My high school bestfriend also happens to live in the next state, New Jersey, so a trip where I get to see two of my closest friends was more than enough reason to go.
I went back in 2016 as one friend just got her own house and the other one was pregnant. As much as I could, I try to be there when there are significant events in my family and friends' lives, whether good or bad. I would have gone to see them more often, if money was not an issue.
I want to be there to share important moments with people who matter to me, regardless of distance. That's what life is really about for me---
moments and meaningful relationships.❤
Aside from seeing my bestfriends, of course I also wanted to explore this part of the world. I had a list of the things I wanted to experience in New York and I was able to do all of them (I even repeated most of it on my second visit which pretty much tells you how much I enjoyed them).
Curious about my list? Let me share it with you. Enjoy!
1. Ride the NY subway
I read some terrible stories about riding the subway in New York prior to my trip but it did not stop me. I have been living in Manila for more than 10 years so I was confident that the number one on my checklist would not be a problem.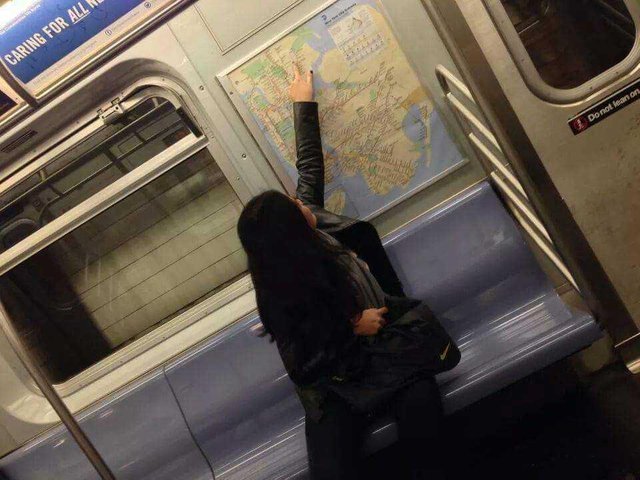 NY subway is not as clean as Korea's or Singapore's railway system (Yes, the rat on the track as seen on movies is true. I saw one!) but it does the job and is still way better than our MRT. Fare is fixed at around $3 per entry, which when converted to Philippine Peso is around PhP150. A little pricey actually but still cheaper and faster than taking the famous NY yellow cabs. They have a 7-day and a one-month unlimited ride metro cards. These are the more practical options if you will be using the subway a lot during your visit.
There is no limit to how long you can stay inside the station after entry so you can see homeless people sleeping there or budding artists performing and hoping passersby would spare them some change.
NYC is indeed a melting pot and there is no better place to observe this than on the subway.
2. Take photos of the famous NY bridges
My desire to visit this was due to the movies I've seen which were shot with either the Manhattan or Brooklyn Bridge on the background. They looked beautiful on screen and were just as gorgeous in real life.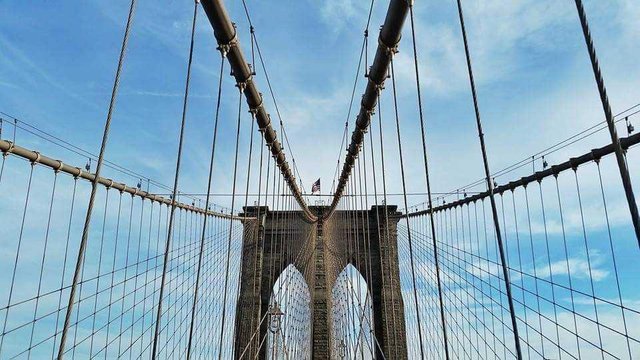 Me and my friend spent a good 2 hours in this place. We had coffee by the river, talked about stuff, and you know how time flies when you're with someone you enjoy talking to. We could have stayed longer if only it was not too cold.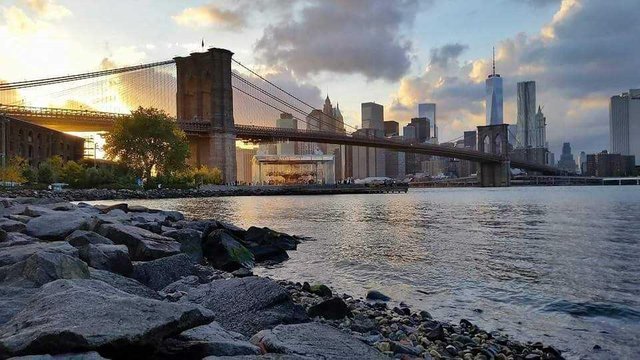 The bridge looked awesome even at night.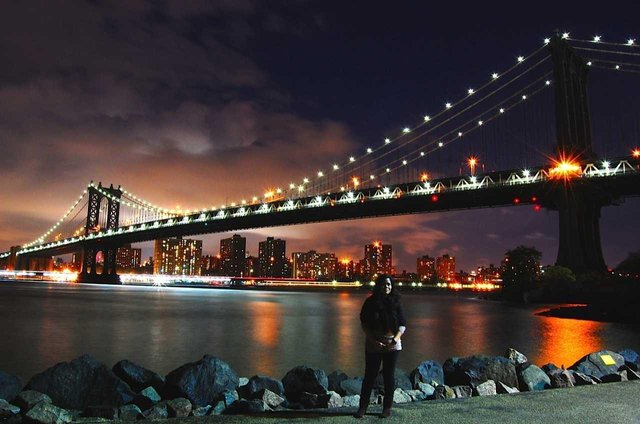 3. Visit Central Park
This is another famous setting of movies shot in New York. It was raining the first time I went there but Central Park was as charming as I imagined it to be.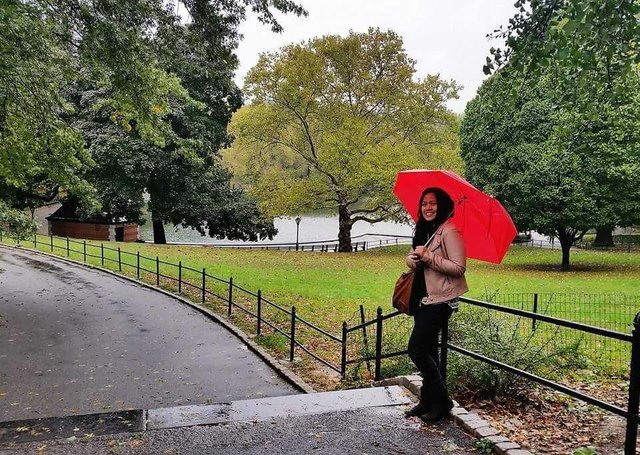 The second time, weather was perfect and the park was color-fall (colorful+fall 😁)!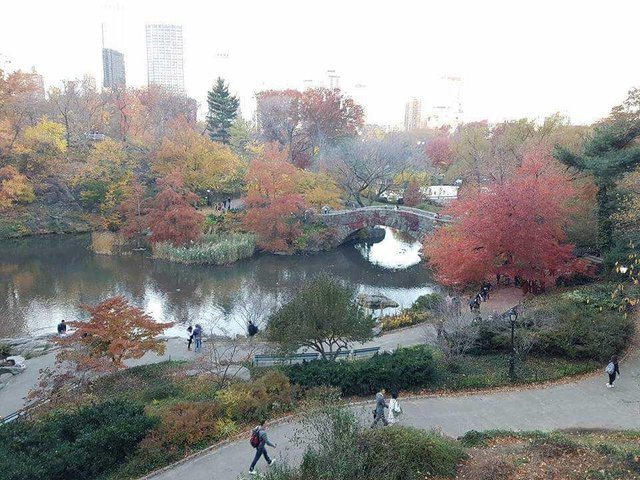 I was able to stay longer and finish a book while I waited for my friend to get off from work.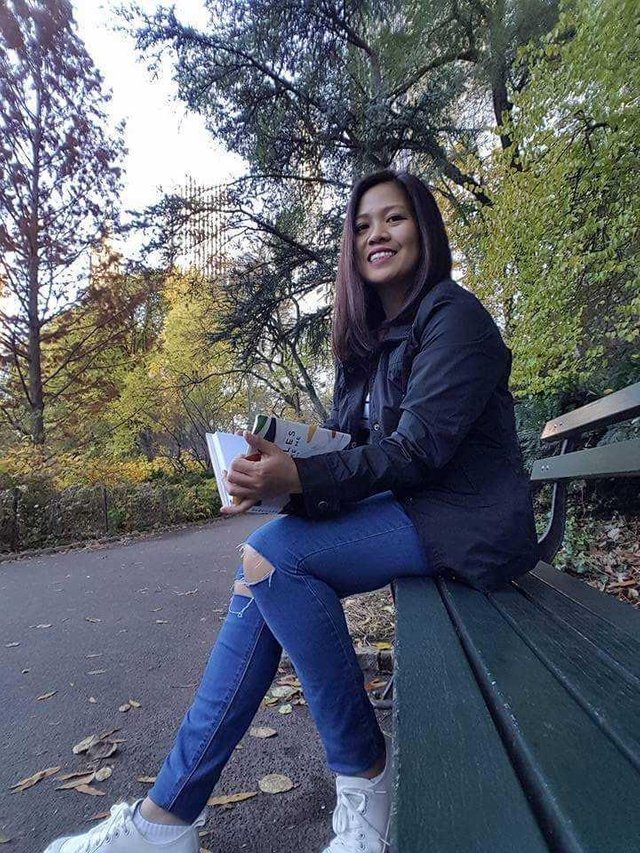 4. See Lady Liberty
A piece of Europe in the USA, I just had to see. The first time, we just took the free ferry to Staten Island and saw it from afar. The second time, I got to see Lady Liberty up close. It is a touristy place. It's better to get the tour coming from New Jersey side as there are less people compared to the one departing from New York.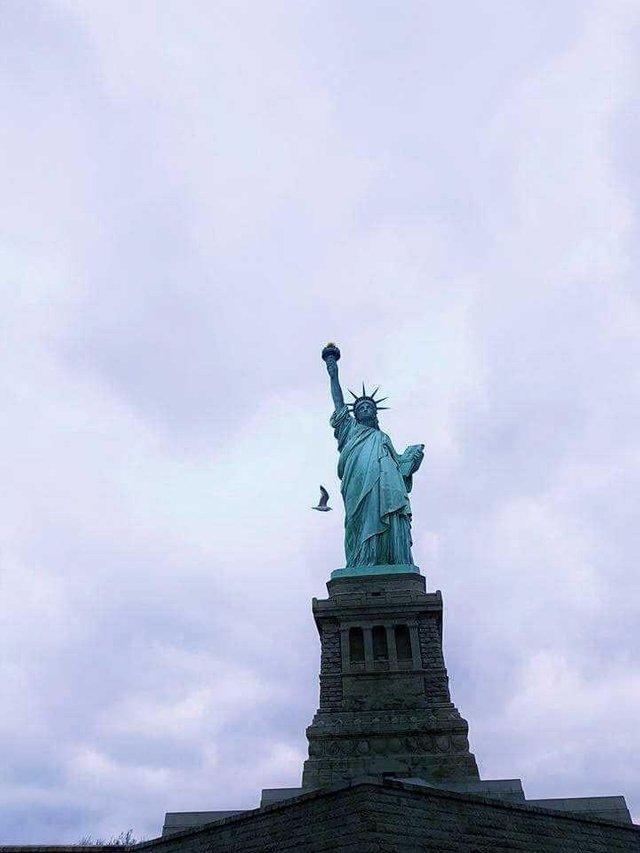 5. Watch a Broadway Show
They say no visit in New York is complete without watching a broadway show. In both times, I watched with my bestfriends so it made the experience more enjoyable than it already is. We watched Phantom of the Opera in 2014 and Waitress in 2016.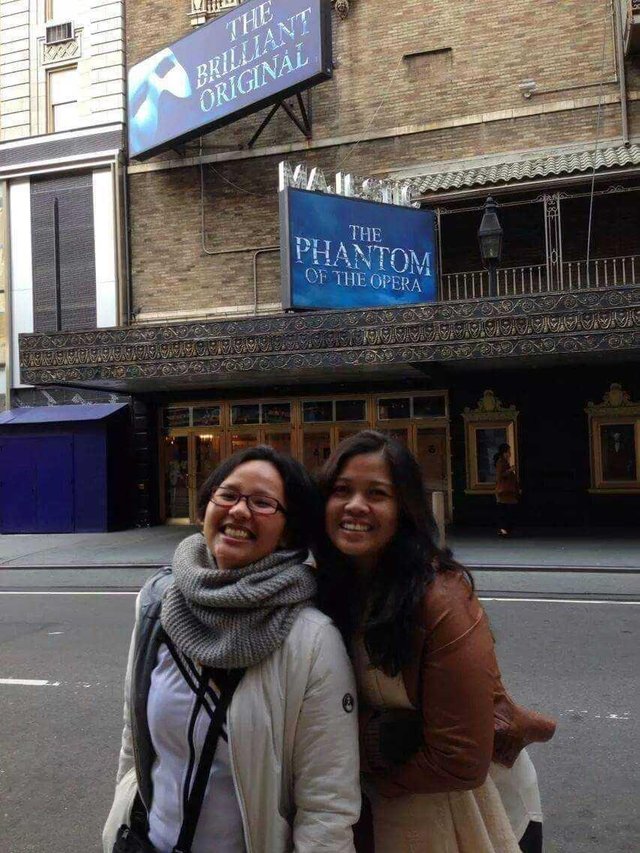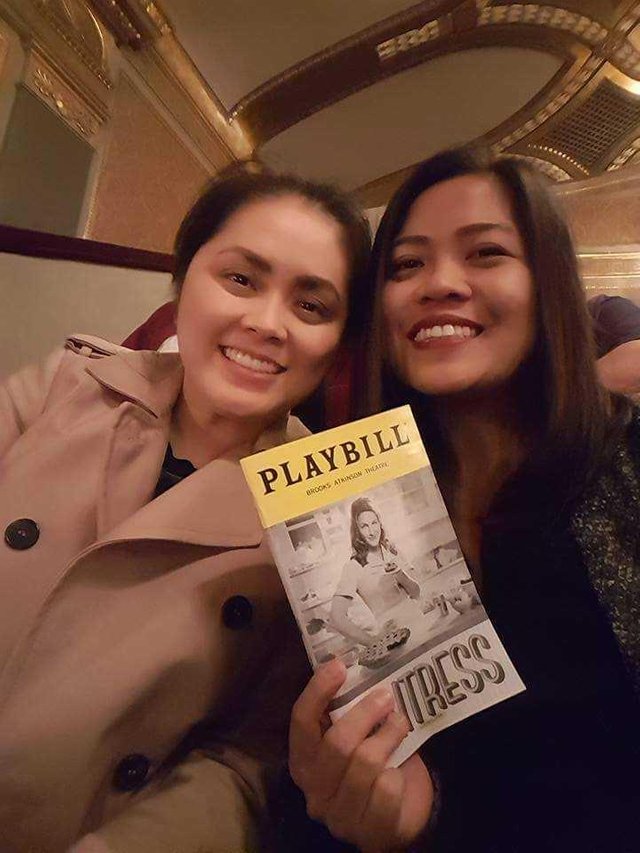 There are more broadway shows to see so maybe another visit this year? 🤞
6. Eat Lobster at Chelsea Market
There are a lot of delicious food in New York (a few favorites of mine are bagels, Shake Shack and Bobby Flay burgers, Wafels and Dinges, and Halal Guys) but if you have to pick just one, I'd recommend the lobster in Chelsea Market. This is where I have tasted the freshest and most flavorful lobster ever. It was simply steamed and I only had to put lemon and butter. It tasted heavenly!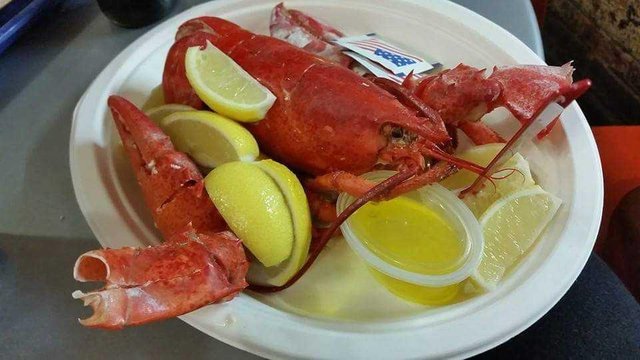 You can wander through the High Line afterwards to burn the calories you consumed in Chelsea Market.

7. Get drunk in NYC
It was two days before my bestfriend's wedding when we decided to have an all girls night out in Manhattan. We drank, danced and partied until the wee hours of the morning. I will share an embarrasing story 🙈 (but please keep this between us. haha!). My friend told me that I was so drunk that night---I took off my high-heels, walked barefoot in 48th Street, and shouted "It feels great to get drunk in New York!". Hahaha!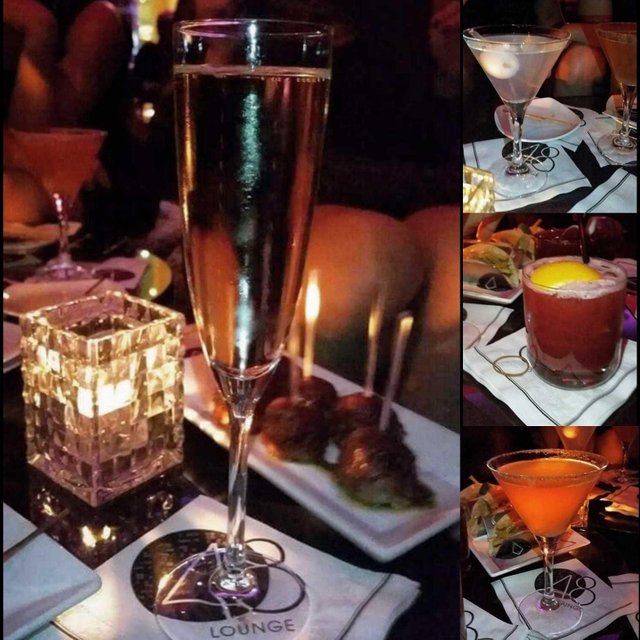 If it's any consolation, she said that I was still courteous to everyone even when I was already drunk.
8. Watch autumn sunset
I have always loved sunsets and sunsets are often more vivid during autumn.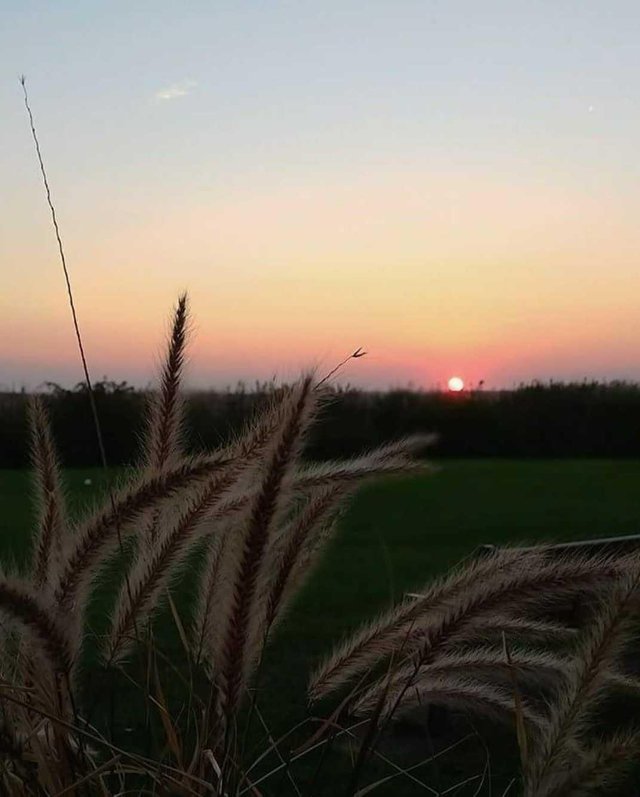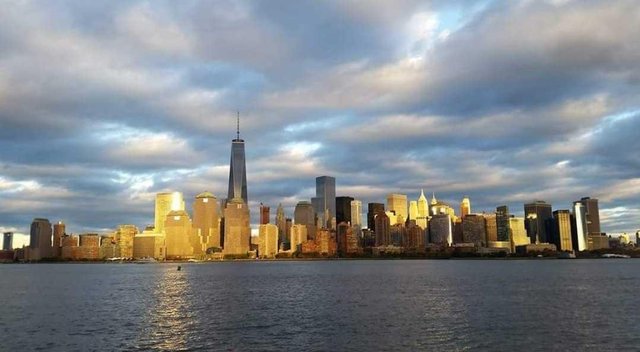 I will never forget that magnificent sunset I saw while on the 9/11 memorial (see photo below). The sight was moving and powerful, it gave me goosebumps.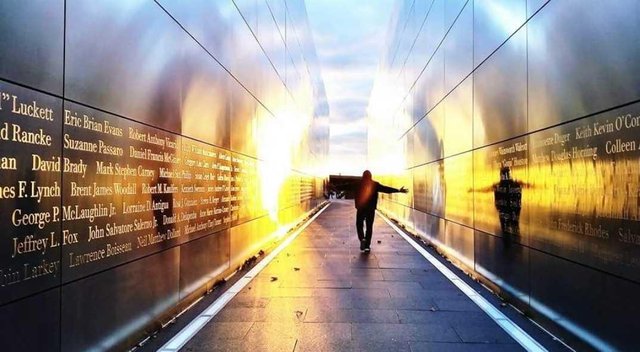 9. Visit a museum
I went to Museum of Modern Art to see the original The Starry Night by Van Gogh. It is part of MoMA's permanent collection.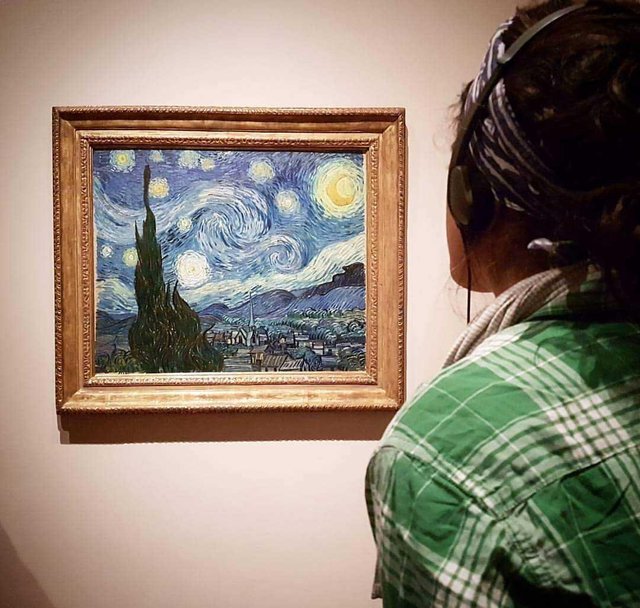 There's a lot more to see in MoMA and whole lot more of other museums in the city. Klimt's famous painting, Adele Bloch-Bauer, (If you've seen the movie Woman in Gold, you may want to see this) is displayed in Neue Galerie, NY. The photo below is also one of his works which is in MoMA.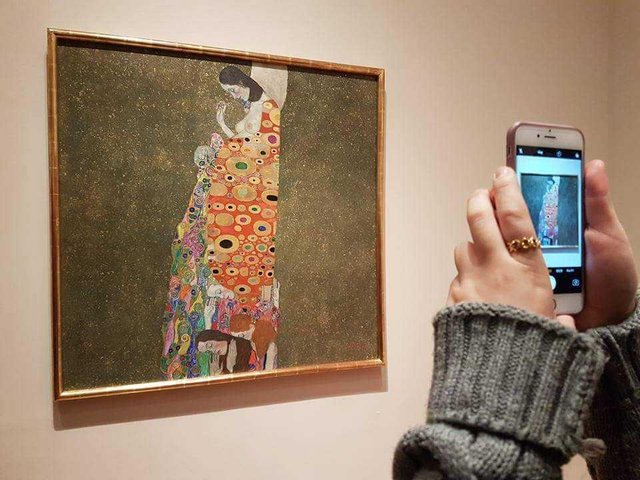 Tip! Admission in MoMA is free every Fridays from 4pm to 8pm.
10. Admire amazing architecture and skyscrapers
There's just a lot to see in New York. It is an urban jungle full of astonishing architecture and skycrapers. Here are some of my favorites.
The Oculus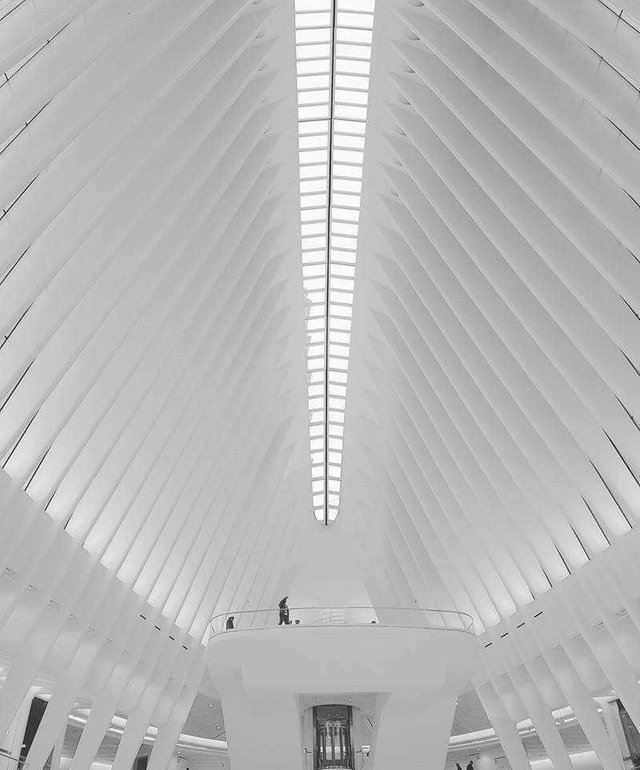 The Empire State Building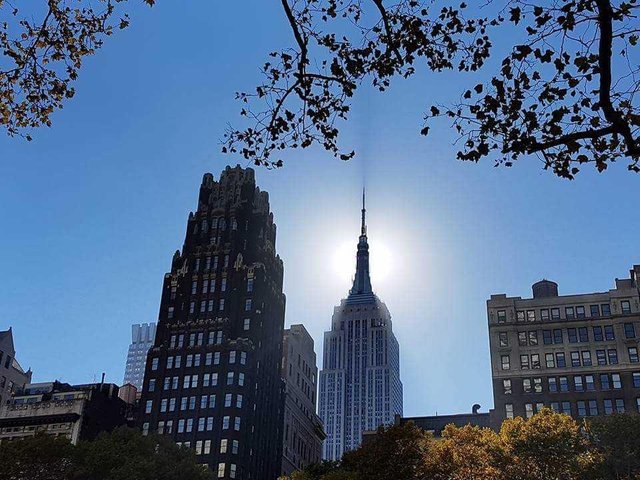 The Grand Central Terminal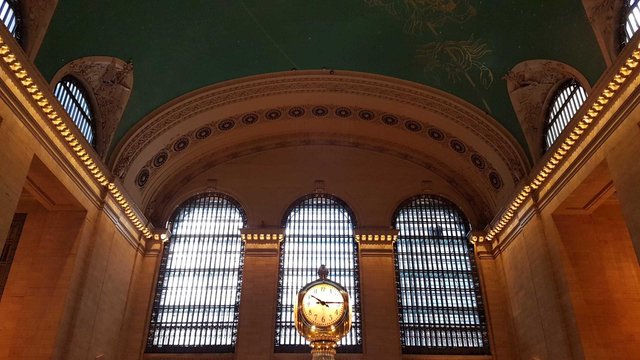 St. Patrick's Cathedral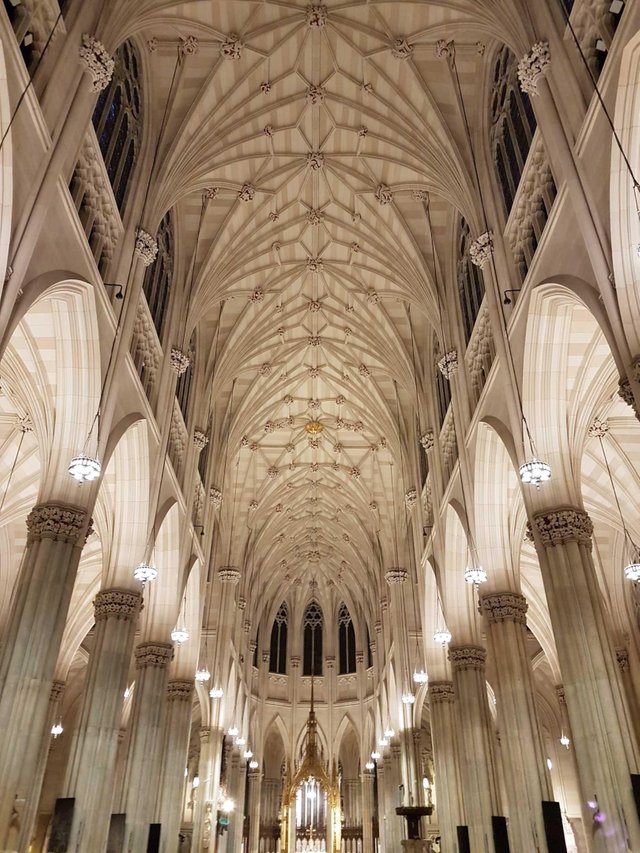 Chrysler Building as seen from the NY Library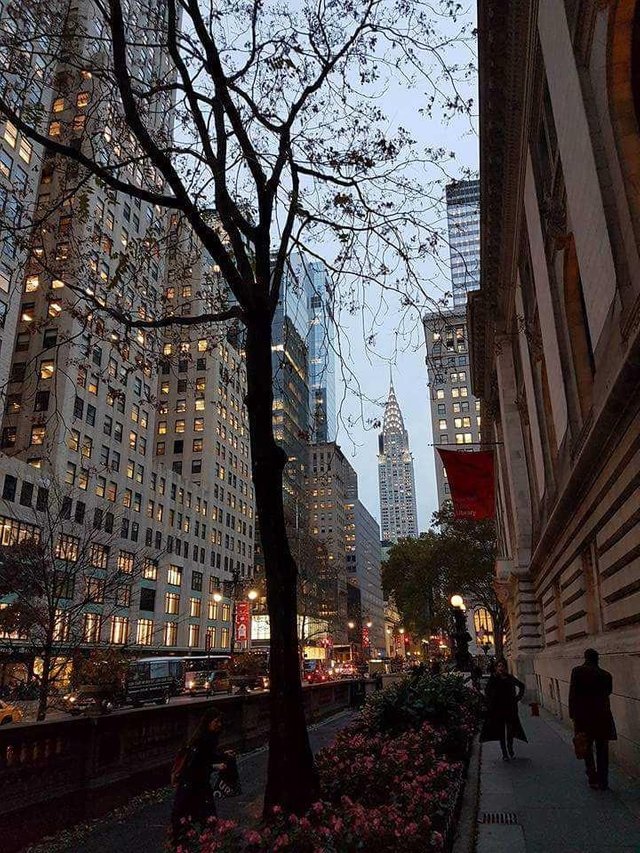 Flat Iron Building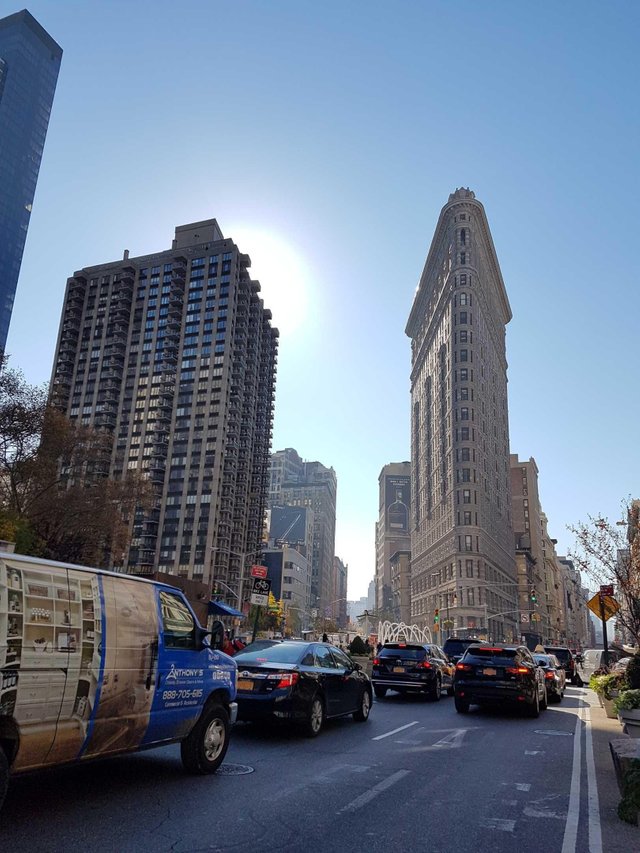 Selfie with the Rockefeller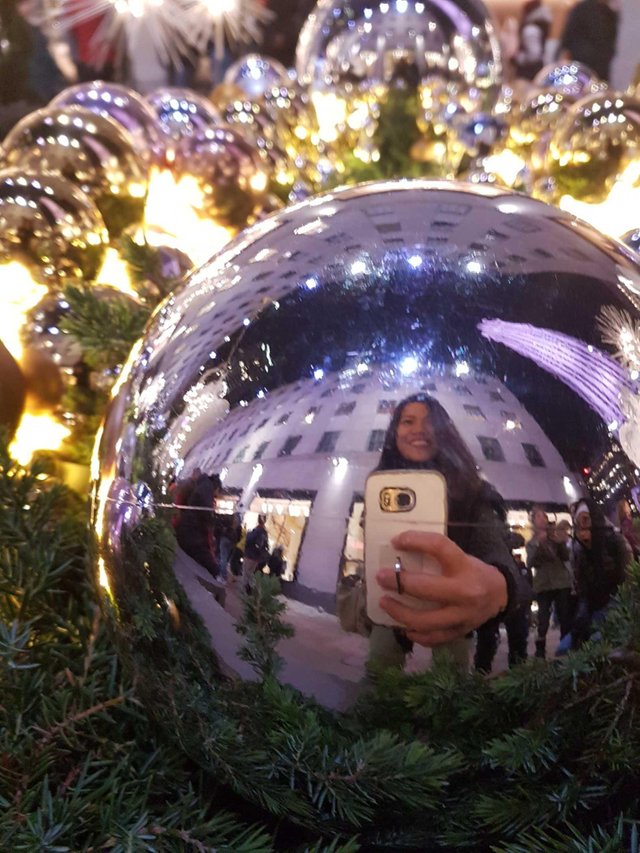 Bethesda Terrace in Central Park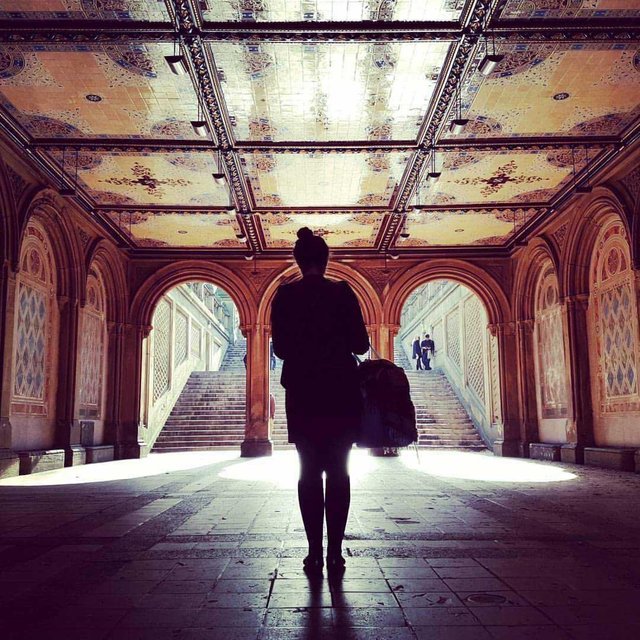 So there you have it.
Do you have your own must-do in New York? Share them in the comments below.
See you on my next travel blog, yes? 😘
An island girl who also loves the city,
@wander-full