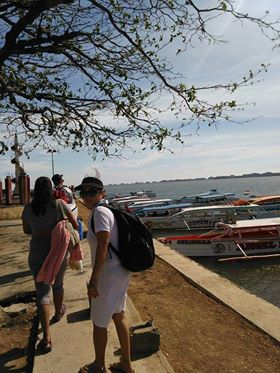 I have been so enthralled with my first solo adventure in Alaminos. It turned out to be astounding and a bizarre experience in my whole life.
---
Escaping away from my too busy schedule in the city once in a while, has incredibly changed my consciousness and well-being. A day of finding a quiet place to relax and be yourself. Turning off all gadgets just for a short period of time, have no qualms to control but letting the situation occur on its own manner. No noises heard from outside, but only nuances of crickets and other night creatures nearby. In such a way, I heard my inner voice and a subtle cry inside out. Upon redefining myself alone, it was a great feeling of emotional burst and rekindling your ego.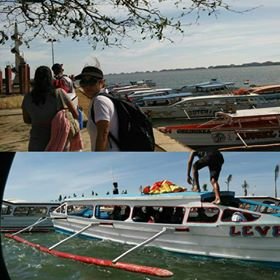 I've been planning this for a long time, but that was just a thought and only at this moment I did fulfill my desire in reality.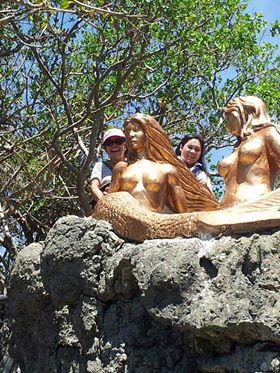 The peaceful scenery of surrounding reminds me of my young life in my region, exquisitely beautiful to remember. The green grass of home where my laughter and tears evolved throughout my younger years is what I truly missed so much.
My grandmother who molded fully my innocent being to be a good nurtured person, equipped me with good traits, genetically determined the character of a person I am, whom now be the woman who writes this blog as a living example and that is no other than me. What a relief feeling emulsified me in reminiscing those days, days that you are bundled with love and joy.
During my stay in the island, emptiness surround me night and day. I hardly noticed the coldness of night and waves of ocean around the place which is surrounded by water. I've heavy-eyed but could not induced sleep due to exhaustion. Reading a book helps me calm my mind and soporific.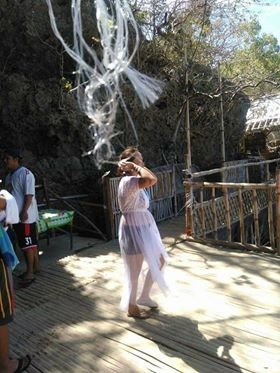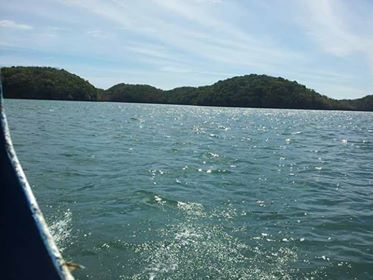 Three days in the island made me fully aware of the true meaning of solitude. "No man is an island"- as what the saying goes. I could not endure being alone and in my little time staying right there, I missed the things that I usually do in the city. But the experience was so amazing and the adjustment drained my energy for couple of days.
Back home, I realized how important is the unconditional love for the family. And began to treasured the value of strong family ties. The most important thing is the bond of our love ones. Whatever madness you've done in your little frisky mind, family is there, ready to listen and understand you at all times.