Sunsetting Through A Dandelion Clock - Cefn Sidan Beach Pembrey - Steve J Huggett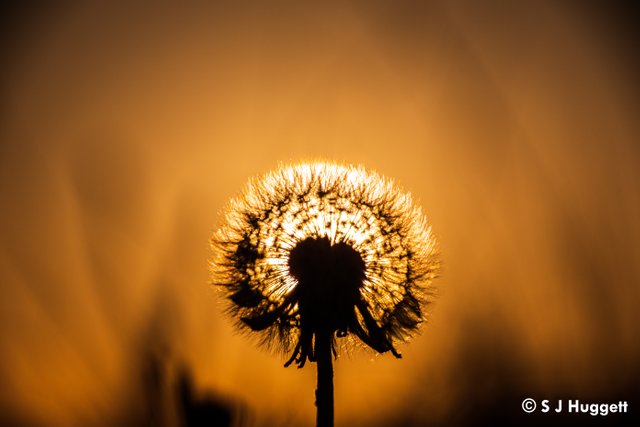 My local beach is about 18 miles from home, but for sunset photography, it delivers pretty good results here in West Wales. So, this beach means walking through the dunes which are fine going but hard work going back to the car!
Never one to miss an opportunity to photograph a "Dandelion Clock" even more so when you can shoot the sun behind it and light it up, even it means getting a little sandy.
Hope you like the image, I'm looking forward to sharing more off what I have been shooting over the last year
What I use
Nikon D7500.
Sigma 18-300m
Software Adobe Lightroom.
Taken by Steve J Huggett.
Location
Pembrey Carmarthenshire Wales UK
Thank you
I appreciate you taking the time to read this post and viewing my photos. I hope you enjoyed them. Please let me know what you think in the comments below.

Please follow me on Steemit @stevejhuggett.
Instagram https://www.instagram.com/stevejhuggett/
Image © Steve J Huggett. All Rights Reserved.
www.sjhuggettimages.co.uk