Ordinary streets in downtown Manhattan. I love New York City and the people - they seem to go nowhere and everywhere with that exact same fast pace, high buildings, lots of visual input, a river always at the end of your walks if you want it.
It's a perfect city for photography, because: nobody cares! Much much different in Paris, where people spot you and your camera everywhere and they try to avoid it whenever they can.
The guy with the hat, police stopping their car. The guy making a gesture: "Ah, come on! I'm just walking!"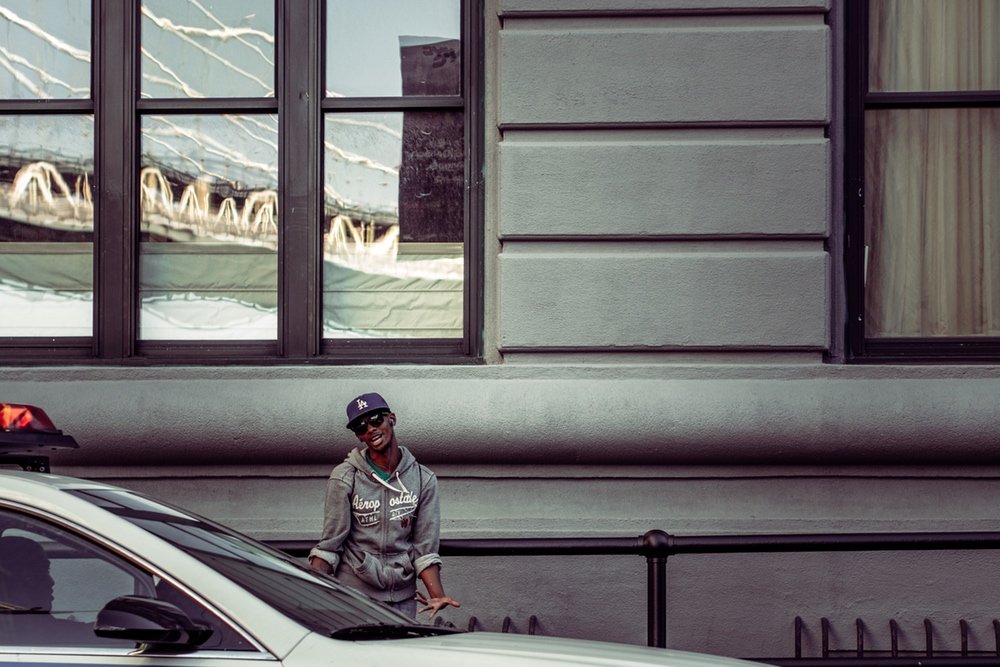 click for better viewing
I don't know their history, but they seem to have one. I capture his posture and the eye contact the two men are having, one from the car, the other from the street.
---
Fancy street photography yourself? Join the contest @derangedvisions is holding this week! (Hint: street photography is more than a picture taken on a street!)
---
WOULD YOU LIKE TO SEE MORE IN THESE SERIES?
---
All photography on steemit.com/@soyrosa is created and edited by me, Rosanne Dubbeld, 2005-2018. Contact me if you want to discuss licensing or collaborations on creative projects :-)