Magical Lofoten - Patterns & Reflections
##Hello Steemians!
---
Today another shot from my beloved Lofoten Islands...
If I had to choose my favourite place on Lofoten Islands - Skagsanden would be probably in first or second place.
It is a perfect photographic spot, easy to access, full of motives and great compositions. I was there like 5 times already but still feel that there is more to discover and capture.
Especially that the sand patterns, flowing streams, tides are changing twice a day creating new oportunities and new abstract forms.
On this one - what I loved were the reflections of distant mountains and of course my favourite organic-shaped patterns on the sand.
Panoramic work.
Skagsanden beach near Flakstad.
Wintertime in Norway.
Taken on my Landscape Photography Workshops in January 2020.
---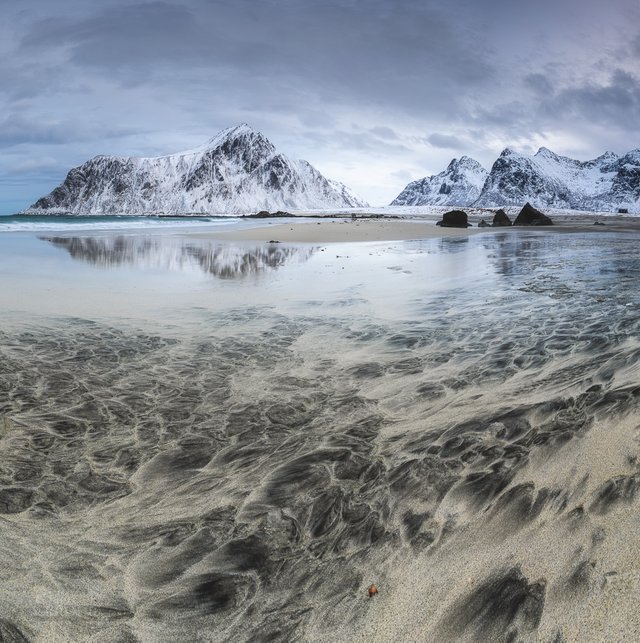 ---
Places to visit:
My web site: https://www.asphotovisions.com/
My insta: https://www.instagram.com/photo_visions/
My FB fanpage: https://www.facebook.com/AdrianSzatewiczPhotovisions/
My 35Photo: https://35photo.pro/adrianszatewicz
My 500px site: https://500px.com/photovisions_by_adrianszatewicz
---
Remember! Upvoting, Resteeming and Following are the best way to show the authors that You like their work!