Magical Lofoten - Dancing water
Hi Friends!
---
Places like this one - Skagsanden beach, has so many great spots and subjects to shoot that I could easily spend there whole day scouting for motives, catching different sand patterns, which are changing very fast, watching the light and colours on the northern sky...
One of the thing I like to catch there are waves - beach itself is very flat, sandy, and the waves has this amazing form of long lines - which are often used by surfers.
Here - little longer exposure time on incoming waves, white foam creates nice patterns and shapes.
Remember to have proper water-proof shoes or wellies!
---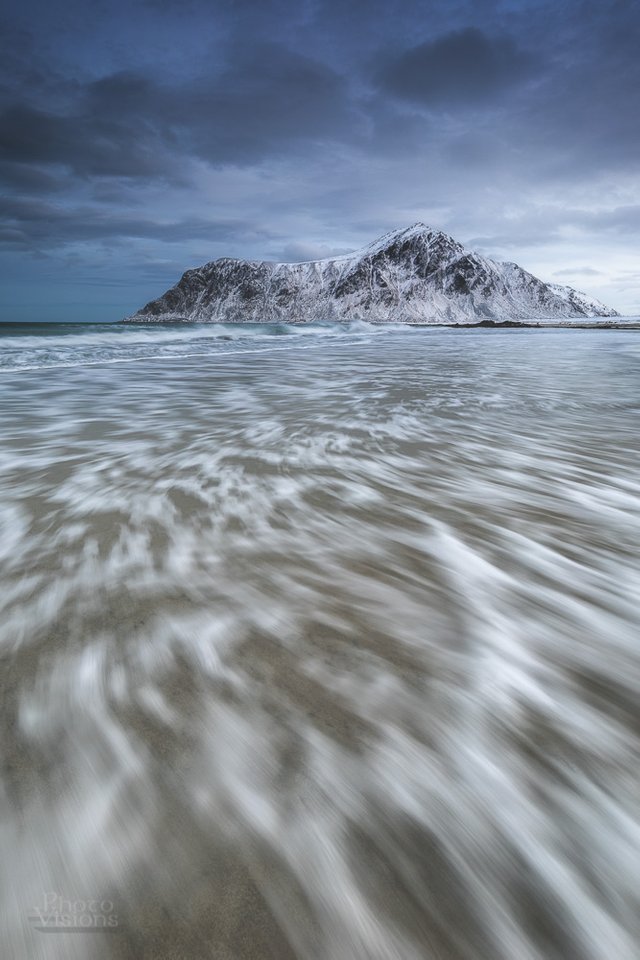 ---
Places to visit:
My web site: https://www.asphotovisions.com/
My insta: https://www.instagram.com/photo_visions/
My FB fanpage: https://www.facebook.com/AdrianSzatewiczPhotovisions/
My 35Photo: https://35photo.pro/adrianszatewicz
My 500px site: https://500px.com/photovisions_by_adrianszatewicz
---
Remember! Upvoting, Resteeming and Following are the best way to show the authors that You like their work!