April Photography News with @skiesandsports
Photofeed Monthly Photography News
Hi Again Photofeed,
@Skiesandsports
here with your monthly Photography News roundup! There have been some really interesting stories this month, not least the announcement of the World Press Photo, Pulitzer Prizes for Photography and Sony World Photography Award winners. There have been a few product announcements too but only a couple that I'm including here (for the rest, head over to my feed and look for my Weekly Photo News articles) as well as a couple of stories that are just awesome – if you're as 'photo nerdy' as me at least!
Ronald Schemidt Wins World Press Photo of the Year 2018
The Venezuelan photographer also walked away with 10,000 Euros and a bunch of Canon equipment. The World Press Photo of the Year remains one of the industries most coveted and respected awards, all but guaranteeing an images place in the history of photography. Mind you, the winner is usually an image which already has its place in history, but I guess we're into a bit of chicken and egg stuff now!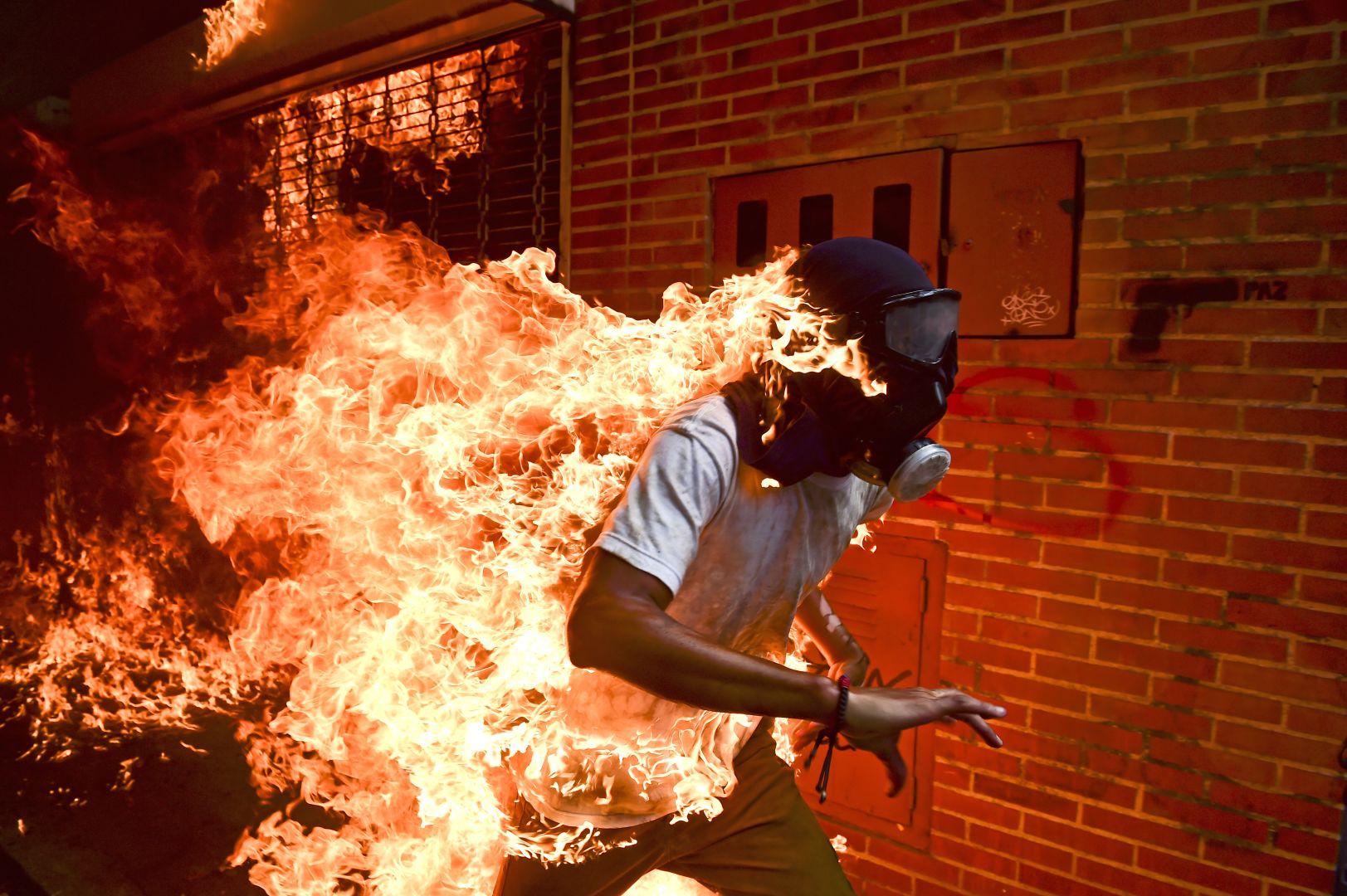 There's not really much to say about this other than get yourself over to the World Press photo website and check out the rest of the individual winners and shortlisted entries (
https://www.worldpressphoto.org/collection/photo/2018
). This is the kind of thing that everyone needs to look through, really inspiring stuff!
The Camera's behind the World Press Photo Winning Images
Following on from the announcement of this year's World Press Photo winners Photolari, a Spanish photography website broke down the results to 'rank' the brands and cameras behind the winning images. Nikon coming out on top with an impressive 51.5% share of the winning images, to Canon's 29.9% (an almost complete reverse of last years result where Canon came out with 55.5% and Nikon 30.55%).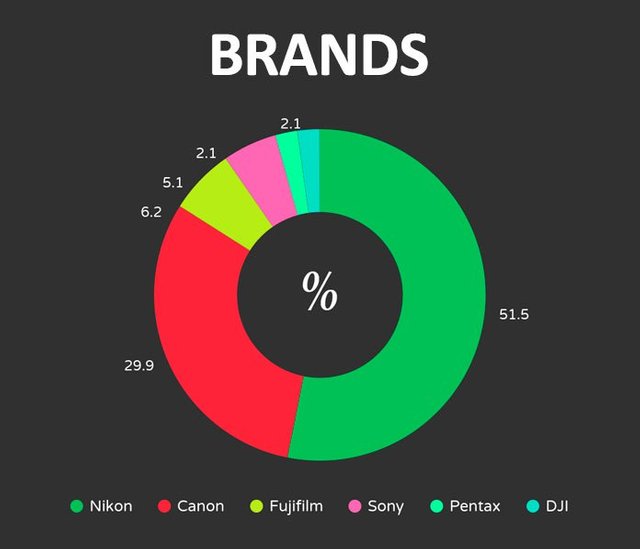 I suppose the World Press Photo is a little different to comparing what pro photographers are using as there's an element of luck involved (in terms of which brands are lucky enough to have one of their photographers win!) but what I actually find more interesting is the breakdown of individual cameras. Here we see a few interesting things, firstly the Nikon D810 and D5 along with the Canon 5d MkIII came out joint top with 11 winning images each, perhaps more interestingly the newer (but not THAT new) 5D IV came out with just 7 winning images. Even more interestingly the 5D MK II (now 6 years old) came 8th! Beating the 6D AND the 1Dx II.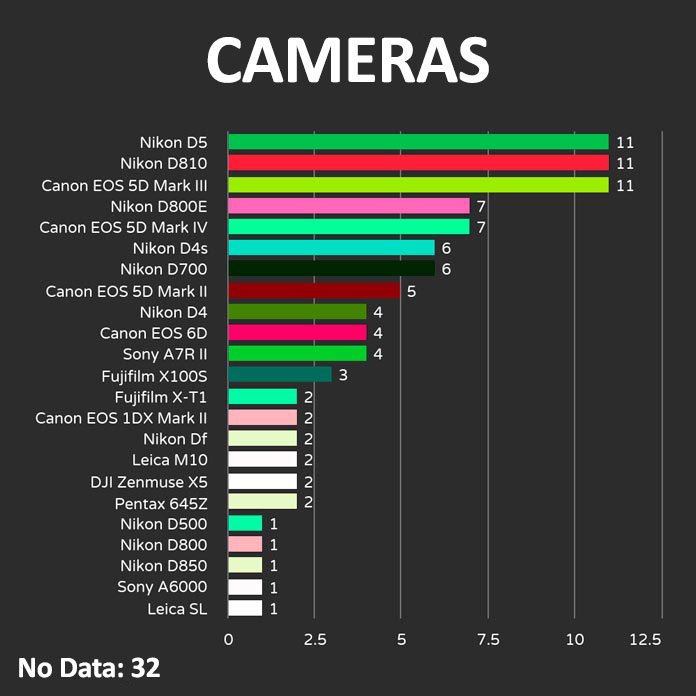 While the Nikon dominance is interesting to see, it's equally interesting (although not entirely surprising) to see Mirrorless making a bigger impact on this year's list (from 5.55% last year to 11.3% this year). To me this list isn't one where brand really has much impact, Canon and Nikon will likely flip back and forward, but what's clear is that the 'newest and best' approach to buying gear just doesn't seem to apply to these photographers. These are often photographers who spend their lives exploring harsh environments and conflict zones, this is where photography really is about the individual and HOW they work, rather than what tools they use!
2018 Pulitzer Prizes for Photography Announced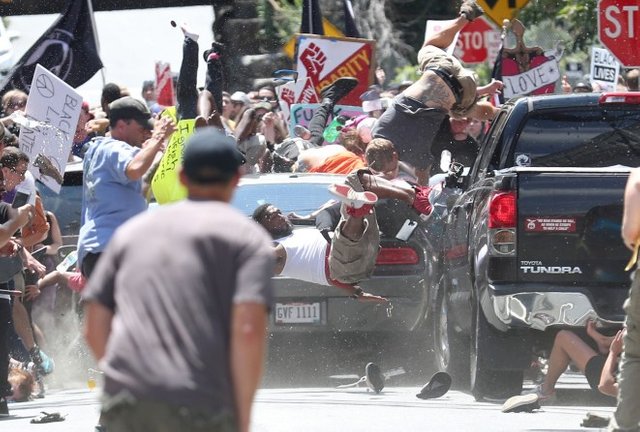 Ryan Kelly won the Breaking News Photography category for the above photo (strangely enough, on his last job for 'The Daily Progress' as a professional photographer!) The amazing image captures the horrific scene and, in the words of the jury - "reflected the photographer's reflexes and concentration in capturing the moment of impact of a car attack during a racially charged protest in Charlottesville, Va"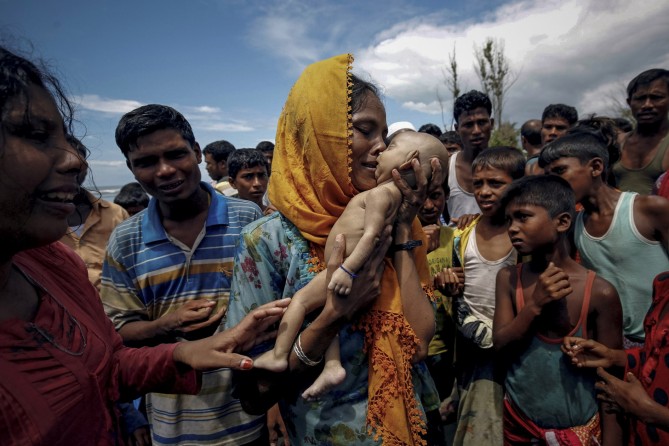 The Pulitzer for Feature Photography went to the staff of Reuters for their images of the Mayanmar refugees. These are a series of images that capture the harrowing ordeals faced by these people, demonstrating more than just exceptional photography.
Sony World Photography Award Winners Announced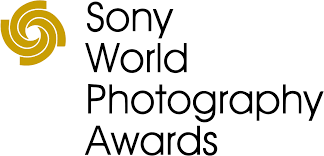 Looking through the winners gallery for this years Sony World Photography Awards I was stumped when it came to a header photo. I know, awards usually steer us towards one or two headline images, but it always seems that those same images get used on every announcement and news site. Personally I always think this means that those few photos get really well known, while all of the other equally important/impressive/deserving images get left behind. The World Photography Awards are always an interesting viewing, showcasing exciting talent and - as usual for awards - the odd head scratcher. But that's what awards are all about, they aren't REALLY the 'best images in the world', just a few people's opinion of what the 'best images in the world [out of the entered images]' are! That's not to lessen the achievement of these incredible photographers, purely to say there is no right and wrong, better/worse. Head over to the winners galleries here -
https://www.worldphoto.org/sony-world-photography-awards/winners-galleries/2018-1
and decide for yourselves!
Want to look a bit stupid [/super hipster] and NEVER miss an inane moment? These are the shades for you!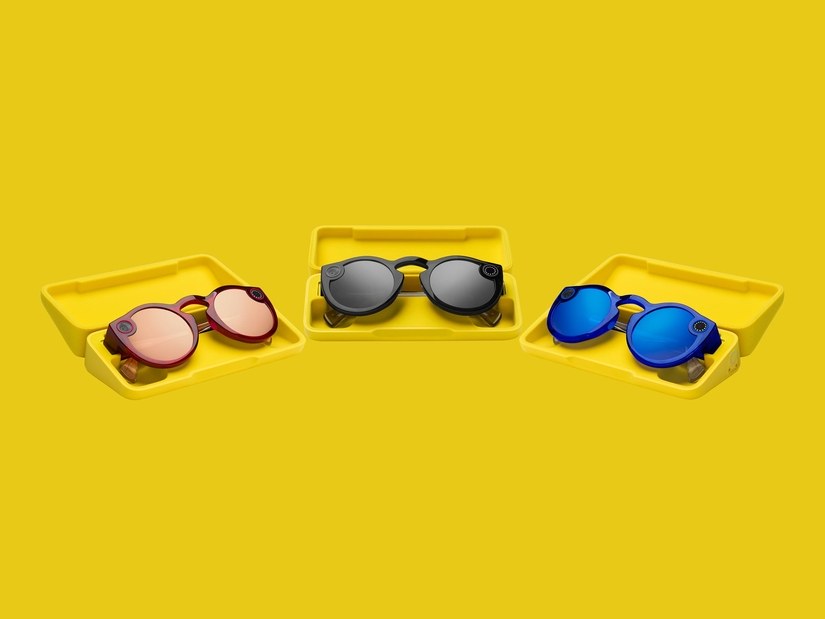 Ok, so in an issue where I'm focusing on the incredible photography awards that we've seen announced this month it may seem strange that these ridiculous glasses from Snapchat are one of two products to reach the monthly highlights page. The strange thing is that to me this really is the kind of thing that, like it or not (and I'll go NOT!) this is the way our industry is moving. I'm not sure how relevant the old photography hierarchy even is anymore, it used to be that the Pro's were at the top of the ladder, with Professional equipment getting a large chunk of the R&D budgets with the tech trickling down into consumer level gear within a year or two. Let's not forget that the consumers are who spend the most money – there's more of them after all! And in this 'the customer is always right' world, the consumer is king. I'm probably being a bit harsh on these, the second iteration of Snapchat's 'Spectacles' (shockingly dubbed the 'Spectacles 2.0') after all it's not the idea of capturing everything that annoys me, more the idea that EVERYTHING is worth sharing! Anyway after the flop that was the Spectacles version 1 Snapchat seemingly ignored the poor sales in their quest to ensure almost constant life blogging from their users. Whereas the old glasses captured 10 second videos, the new ones can capture still photos as well at a retro feeling 1642x1642 – because what we really want nowadays is a digital camera that takes us straight back to 1999. Oh, and video res is a (comparatively more impressive) 1216x1216. Seriously though, am I the only one who finds these things ridiculous?
David Slater wins Monkey Photo/PETA Copyright Case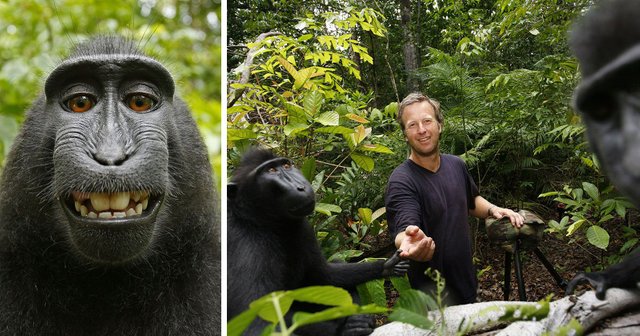 Many of you may recognise this photo, it caused controversy back in 2015 after animal rights group PETA launched a law suit against the photographer (David Slater) on behalf of….the monkey. The reason the photo went viral in the first place was that the monkey (Named Naruto) took the photo himself and the image quickly became dubbed the monkey selfie. Slater actually settled the case with PETA in 2017 by agreeing to donate 25% of the profits from the image to charities which would protect Naruto and his environment. I guess really the settlement actually seems pretty fair and one imagines that Slater was more than happy to continue to support causes which he believes in. What frustrated the photography world was the sheer ridiculousness of PETA's case, let alone the inconvenience, stress and financial losses incurred by Slater during the course of events. I can't imagine it ever feels good to find out someone has launched a lawsuit against you, let alone a huge organisation like PETA! Although the case was settled, the courts refused to drop it on the basis that they wanted to set a precedent for future cases. The 9th U.S. Circuit Court of Appeals in San Francisco agreed with the Lower Court ruling that US copyright law does not allow animals to file copyright infringement law suits. Well….yeah….that seems obvious!? I can't help but think that Slaters 25% settlement was down to two main reasons, firstly, this is a guy who was out shooting wildlife; when a monkey selfie unexpectedly goes viral donating 25% of the profits to charity must be quite a nice feeling. Secondly, and this is the one that concerns me more in this increasingly litigious society, I imagine he just wanted the hassle of legal action to be over! And that's the problem with copyright, so often nowadays we see large companies abusing photographers rights because really, legal action comes down to finances. Even if you have a great case, it still costs time, money and stress to defend yourself! Personally I read this ruling with a great amount of satisfaction and a great deal less respect for PETA Here's an excerpt of the jucy bit: "PETA appears to have failed to live up to the title of "friend." […] [I]n the wake of PETA's proposed dismissal, Naruto is left without an advocate, his supposed "friend" having abandoned Naruto's substantive claims in what appears to be an effort to prevent the publication of a decision adverse to PETA's institutional interests. Were he capable of recognizing this abandonment, we wonder whether Naruto might initiate an action for breach of confidential relationship against his (former) next friend, PETA, for its failure to pursue his interests before its own. Puzzlingly, while representing to the world that "animals are not ours to eat, wear, experiment on, use for entertainment, or abuse in any other way," PETA seems to employ Naruto as an unwitting pawn in its ideological goals."
Rolleiflex Announce Instant Kamera
Almost 20 years after their last real camera release the iconic brand Rolleiflex are back, this time with a new approach on their 2.8 series that lasted half a century.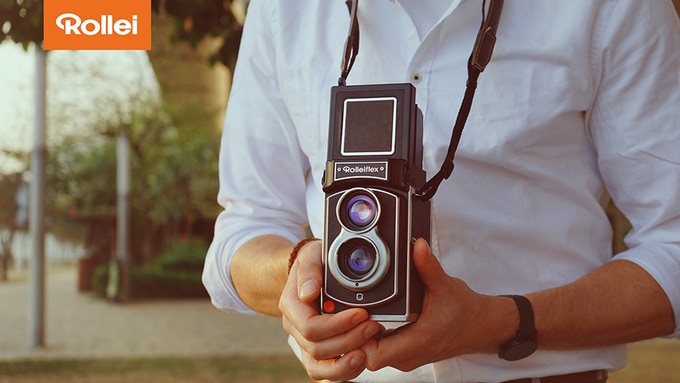 Rolleiflex TLR (Twin Lens Reflex) cameras have an instantly recognisable look that has been duplicated and imitated numerous times over the years. Their Rolleiflex 2.8 model was manufactured from 1949 with the 2.8A all the way through to 2000 with the 2.8 GX. There was even a small run of 2.8 FX models produced to celebrate the 80th anniversary of Rolleiflex back in 2015. The camera wasn't actually that much different from their original 3.5 model with the exception of modern amendments such as TTL compatibility and faster shutter speeds. Well, Rolleiflex are back with this, their Instant Kamera [no, that's not a spelling error!] which, as the name suggests, is somewhat of a divergence from their medium format roots. This isn't the first time Rolleiflex have tried to update their offering for a 21st century audience, with the Mini Digi 5.0 5 megapixel digital camera attracting a bit of a cult following and prices that in no way reflect the fairly poor quality sensor they shoved in the camera! Indeed the Instant Kamera seems to follow in the Mini Digi's footsteps in commanding a price that reflects a passion for the legend that is Rolleiflex rather than the camera's actual capabilities. Medium Format TLRs delivered exceptional image quality, as well as several unique advantages due to it's top facing viewfinder, allowing the viewer to compose images from the hip rather than eye level. While the Instant Kamera does allow the same 'from the hip' shooting style it's only real UNIQUE selling point is the ability to compose a shot in real time on a full frame viewfinder safe in the knowledge that your instant photo will be composed exactly the same way you intended it to be. Using the same Instax Mini film that most modern instant cameras have adopted the Instant Kamera does deliver a nice image, but it's safe to say that few other manufacturers could ask 4000 HK$ (£370) – as an early bird price – for an INSTANT CAMERA! The Rolleiflex name certainly still holds some weight given that the Kickstarter campaign (
https://www.kickstarter.com/projects/rolleiinstantcamera/rolleiflextm-instant-kamera#
) has already hit £171,000 at time of writing, easily surpassing their £18,490 goal with 31 days still left to run!
This Dude Takes Dedication to the Next Level
I like to share photography news on these articles, but I do also like the occasional story in there that catches my eye. This one really did that for me, you can find his Instagram here -
https://www.instagram.com/bangdzoel_/
but I'll leave you with this awesome 3 minute video to find out exactly why most of us can never complain again about a long days shoot!
Thanks for reading everyone! Don't forget to follow my blog (@skiesandsports) for weekly Photo News updates!