Photo session: a frisbee as a model
It's a challenge to make a photo shoot to an inanimate object, lacking movements and expressions is more difficult to convey a message. But this is where we must put creativity into practice and resort to all possible elements.
---
In the Ultimate Frisbee we consider the disc our friend, because we discovered that it has many more functions than just flying when we throw it. In this case I used it as a model for my photographs. I made the session at the Paseo Colon in Puerto La Cruz with my Canon Rebel EOS T2i camera, just when I was playing with my friends.
I painted the different angles of a frisbee in a static position and when flying, taking advantage of the light conditions that the golden hour gave me to give more prominence to its shape. The complex part of the work was to give life to the album, but applying the imagination I obtained the proposed results, and I feel happy for that.
☀️ The composition
The main objective of this work is to transmit the energy of the frisbee through each capture, and I tried to achieve it by relying on the general composition.
The sea, the human element, the forms of nature, the effects of movement, the position of the sun and the colors that occurred in the environment, provided what was necessary to capture my idea.
Although the photo shoot has a unique concept, each photograph has its own essence and shares diverse messages. Personally, I try to ensure that the image I capture always shows something that helps us to evolve our spirit and improve our vision of life. In the photos that you will see below, more than an aesthetic achievement, I hope you will find an achievement of psycho-emotional transcendence.
---
📷 The result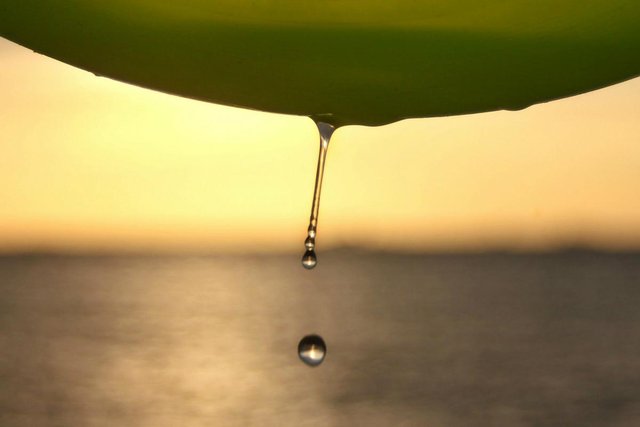 ---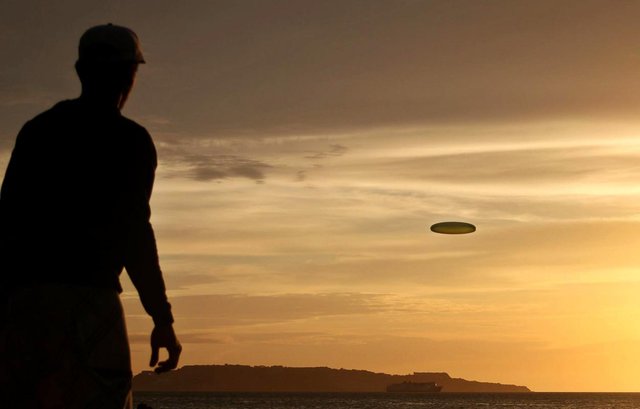 ---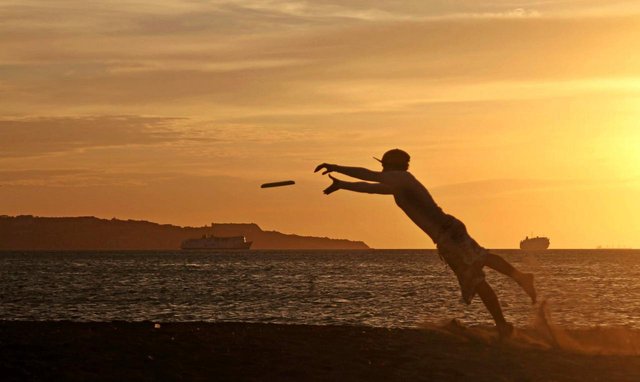 ---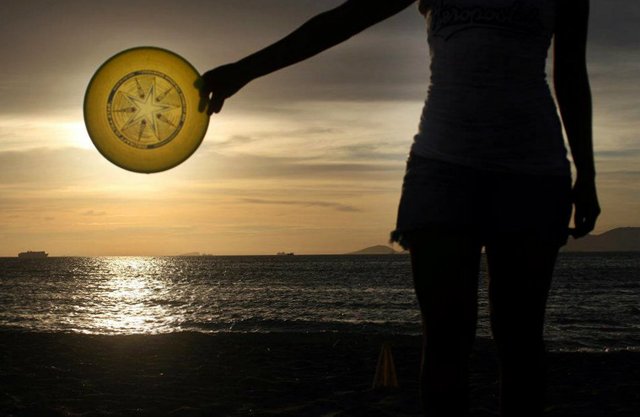 ---
💡 Perspective
What pleases me the most about this work is that I achieved the desired result using only a naturally established scenario; nature conspired in my favor and the only thing I did was to fly the frisbee, my creativity and shut the camera.
I managed to make a game of shapes, lights, shadows and depth of field. I focused on changing the angle of the shots so that the light input made the different dimensions of the frisbee stand out.
For me it was perfect to merge two things that I love as much as the frisbee and the sunsets. I feel as if I had made each photo with brushes and paint. Beyond the technical quality of the photographs I focused on conceptual quality and I bet on minimalism, it was a practice of how to transform simple moments into sublime moments.
We make the experiences special, the magic is inside who sees it through the lens and shares it through their photos.
---