This picture reminds me of some fireworks, even though it is actually a picture of some Christmas lights. I always love it when I can find a place where there is a variety of colored lights. There is of course no better time than Christmas for this. This picture was taken in Florida on a cold and windy night. I'm posting this picture today because here in Florida it is the coldest day of the year, so far! Right now it is 32 degrees at my house. We only get a freeze here about once every 7 years. It is too cold for me!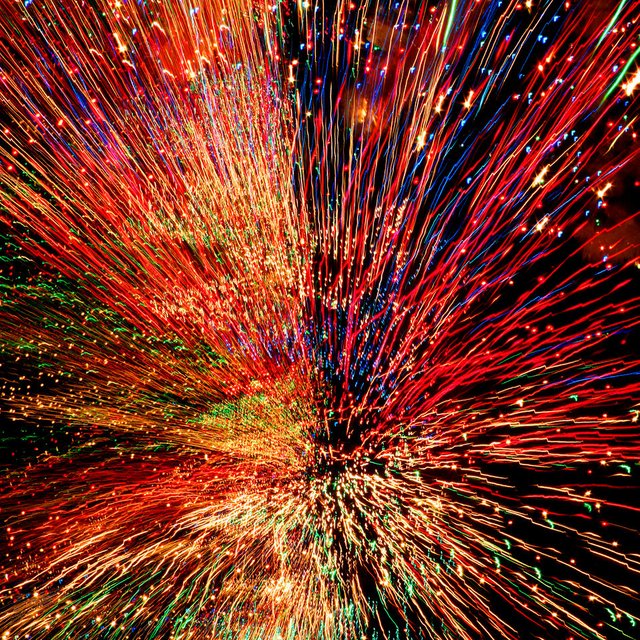 CAMERACanon EOS 40D ISO800FOCAL LENGTH135mm (216mm in 35mm) APERTUREf/22.0  EXPOSURE TIME3.2s  
100% my original work! Copyright 2018 ® Mark Vance Photography
 I am an award winning photographer and filmmaker. Many of my pictures have been used in TV Shows and Feature Films, such as "Zero Dark Thirty", "NCIS Los Angeles", "Scandal", "Blackish" and "The Walking Dead".
All my pictures are from one capture and nothing is computer generated, except where noted. Then it is only an inversion or an increase in saturation only, not a change to the actual content of the picture.
I hope you find my pictures unusual, creative and in some cases inspiring. Everyone sees something different in my pictures. Enjoy!