The name of this art photograph is:"MALLOW"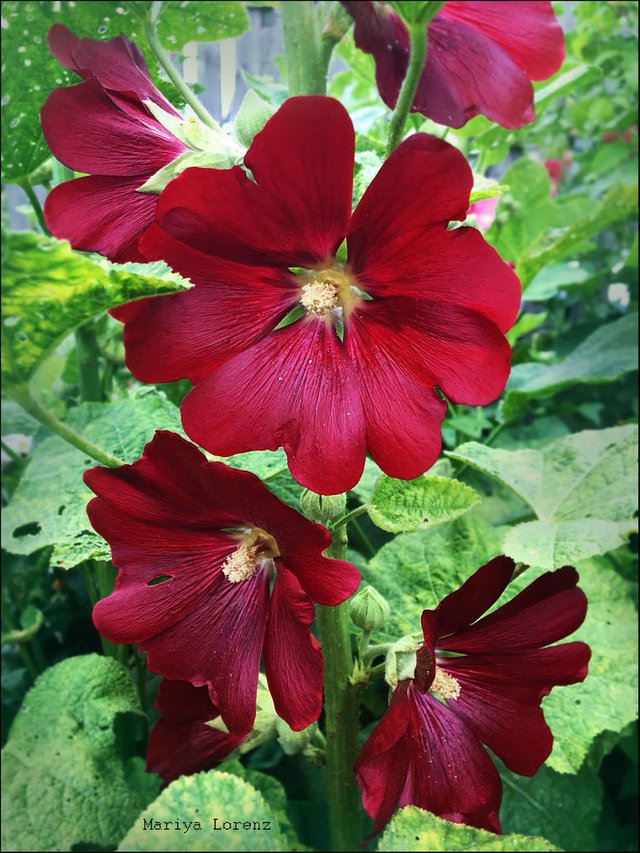 A wonderful mallow. The tall stem is strewn with beautiful large flowers. The decorative plant looks very beautiful, decorating personal plots. Bright and home beauty. Different shades of colors are so attractive and diverse.
 Enjoy watching. With tender feelings, @mariya-lorenz  
All photos and text published in this message are my original work.