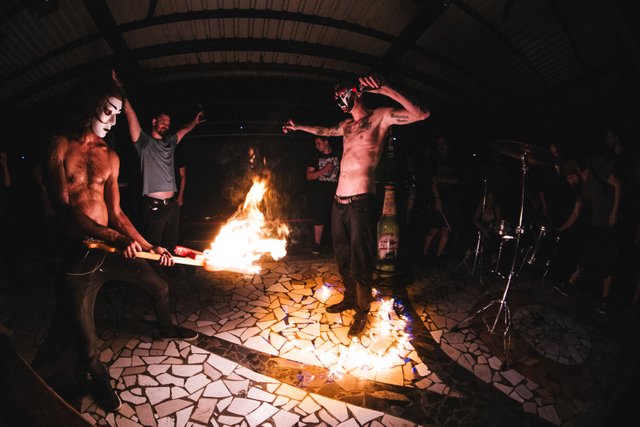 Monsters of surf, Alabama band Daikaiju played, or, it's better to say they attacked club Močvara in Zagreb.
They are definitely a can't miss live act. During the concert they wear kabuki masks, communicate with the audience only by hand signs and their trade mark is setting their gear on fire.
And last night wasn't an exception. It was an insane show.
Bellow is a photo gallery from last night, I rarely use fisheye lens, but this gig was perfect for it.
PHOTO GALLERY