When I asked Google, where is the best places to watch the sunset in the world, the place I saw was not in the list. For me it was in Mykonos, Greece.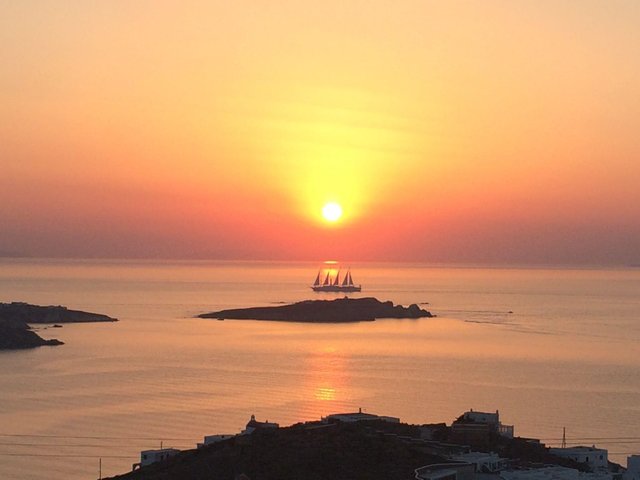 It was just splendid! The orange color of the sunset reflecting on the sky and water was breathtakingly beautiful!
I spent the day walking around soaking up the beauty of Mykonos. I love the white houses with the blue door.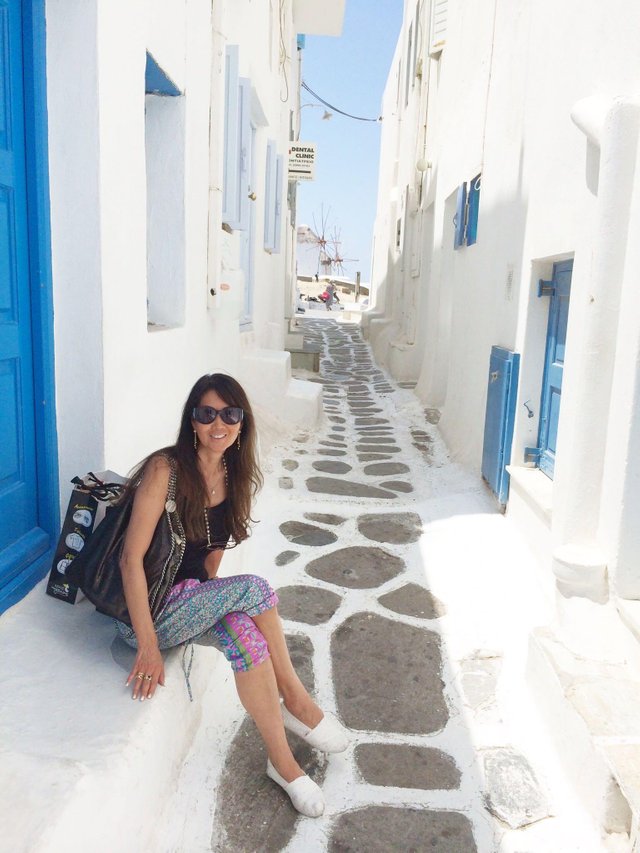 Picture of the seaside.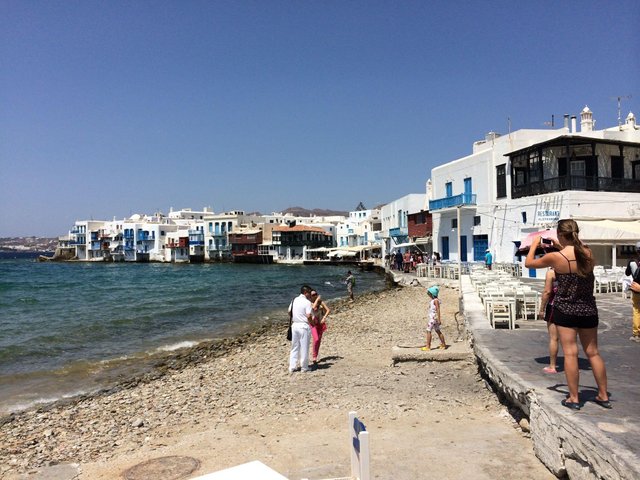 We went back to the hotel room where we had the best view of the ocean and the sunset.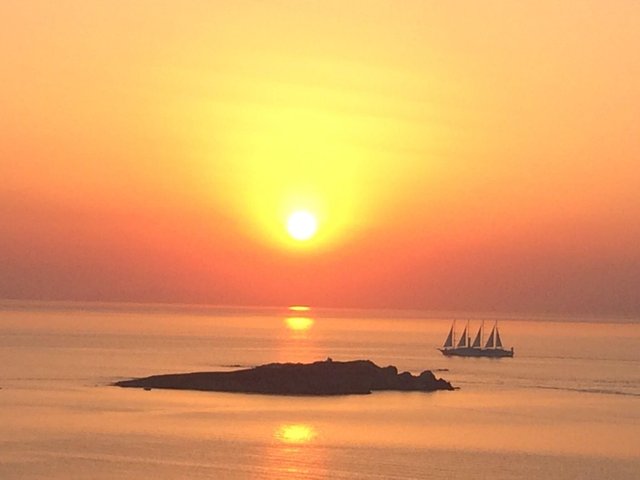 Just as the sun was starting to set, I saw a boat nearby so I kept taking until other boat was in the center of the sunset.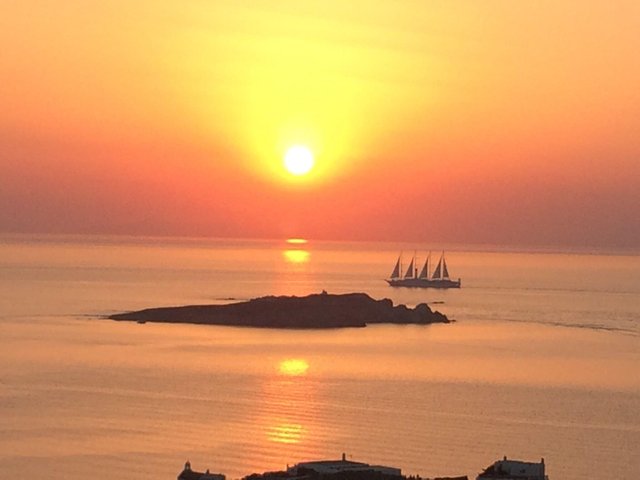 Getting closer to the perfect shot I'm waiting for!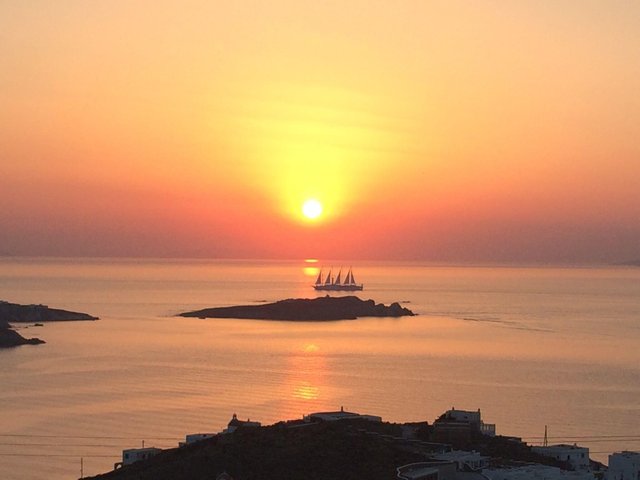 It took a while for the sun to set but interestingly once it started to go down fast.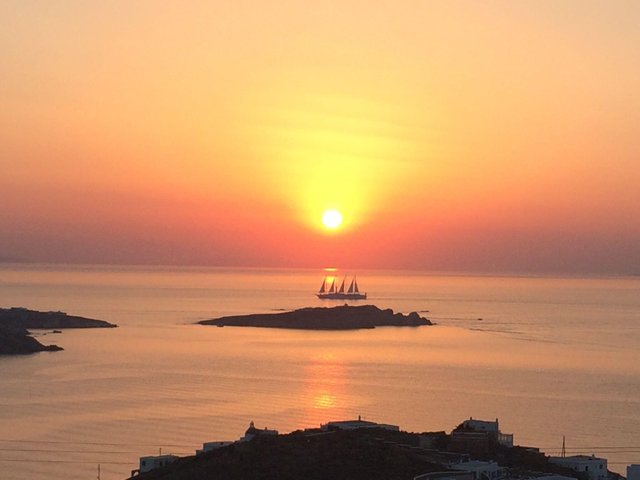 And, here is the shot I was waiting to take! This is a memory forever captured and I can always look back fondly!
Hope you enjoyed my post!