The Pinnacles of Borneo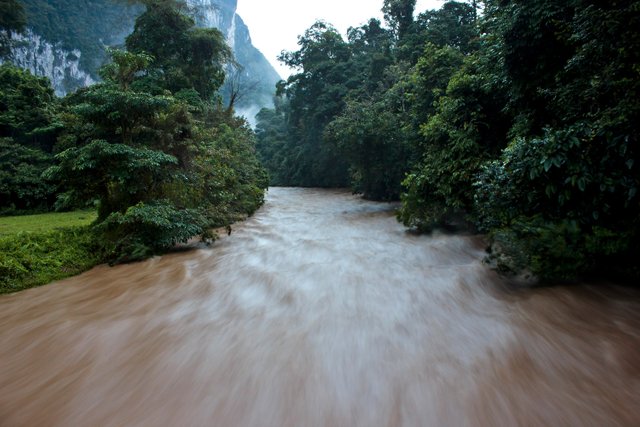 There is quite a lot to my trip to Borneo but I'm just going to focus on what was the most challenging hike I've ever done, in terms of difficulty:distance ratio.
The Pinnacles in Mulu National Park.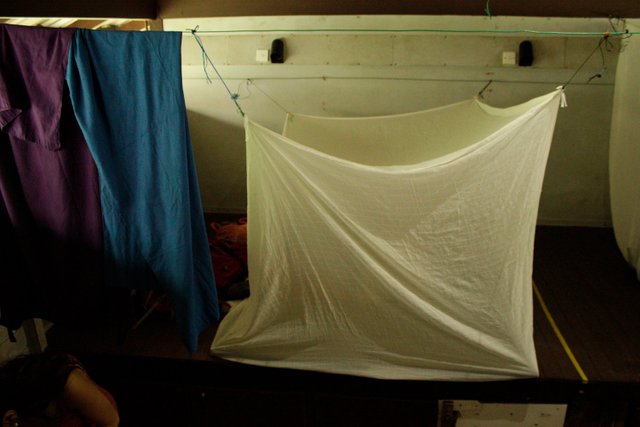 sleeping arrangements
We hiked 8km to the overnight hut to sleep before we were to begin the Pinnacles hike at 6:30am the next day. This is only a 2.4km hike to the top but we were told to allow for 8 hours return! That's nearly a 0.5kmph pace.
Check out the photo of the diagram for information on the hike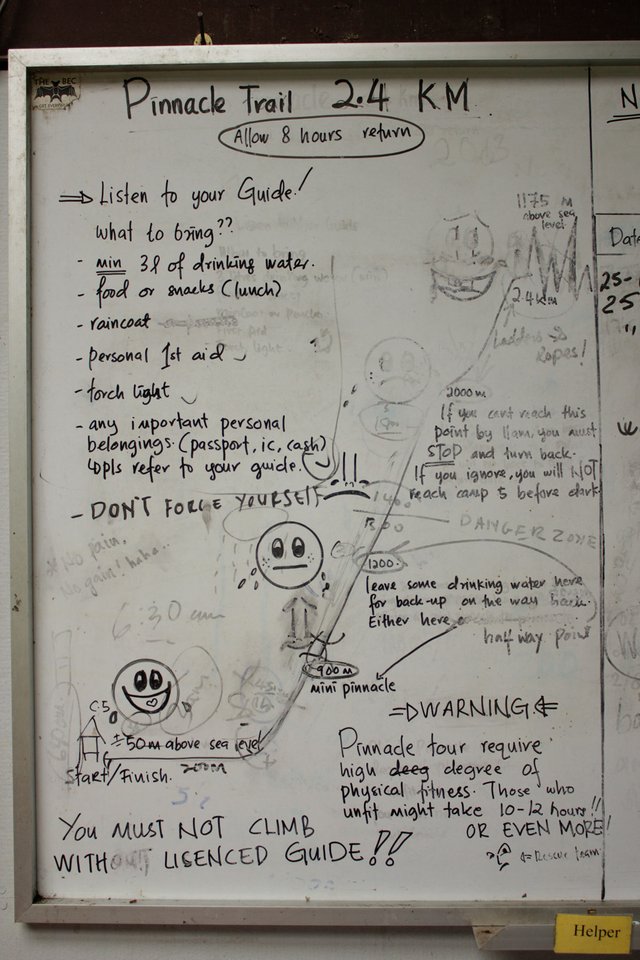 At the halfway up point we are told to leave water for when we get back down, and if we don't reach the 2km mark by 11am, you have to turn back. This is because the last 400m of the track is ladders, ropes and very jagged rocks. The hike goes from about 200m asl to nearly 1200m asl over 2.4km. That is a very steep incline...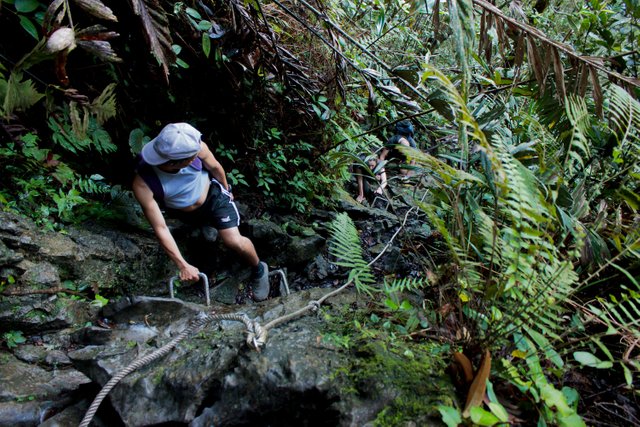 the last 400m is rocks, ropes and ladders
All for a view of the surrounding rain forest the limestone pinnacles that jutting out of the canopy.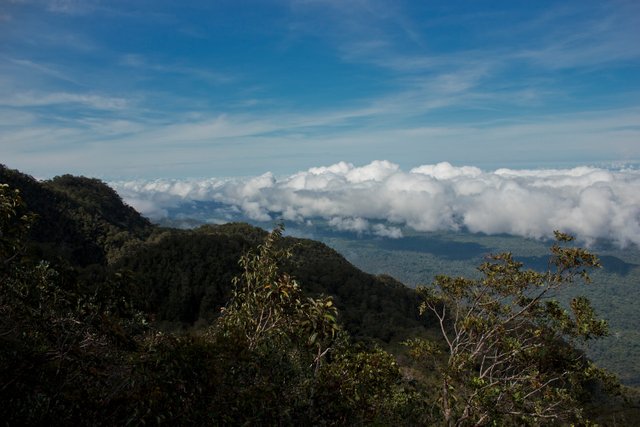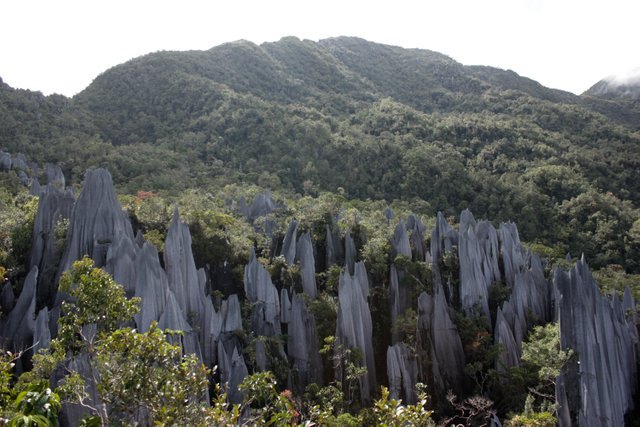 After getting to the top and seeing the Pinnacles, having a rest and eating some food. It felt as if the reward for the difficult climb up wasn't worth it. It wasn't until climbing back down and also struggling with the steep decent and wobbly knees that I realised the reward is the hike itself. The challenging nature of the terrain and beautiful forest of trees and limestone rocks we climbed through was an experience I'll never forget.
We were the first of the group to get back to camp at about 2:30pm. At 3:00pm there was a torrential downpour that bloated the river (see first image). We jumped into the river in a little area sheltered from the rushing water and casually watched a deer carcass float by that must have been swept away from a bank upstream and drowned. We figured it was a good idea to stay out of the river at that point.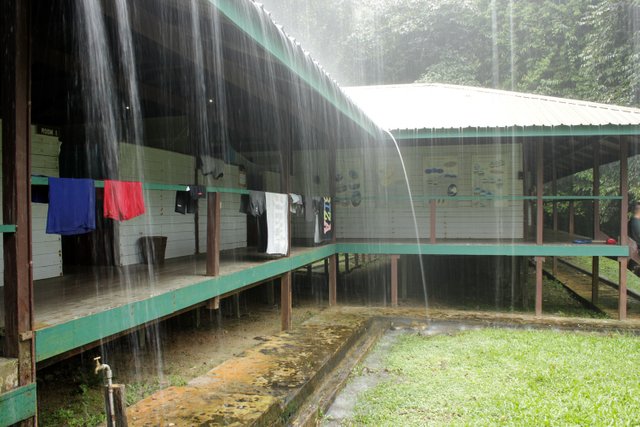 We then had an 8km hike through the old headhunters trail back to civilisation.
---
Intro Post
Website kieranstone.com
Instagram @kieranstoneau
Facebook Kieran Stone
---