Yes I know you may think I am crazy, but please read on - there is a method behind this madness!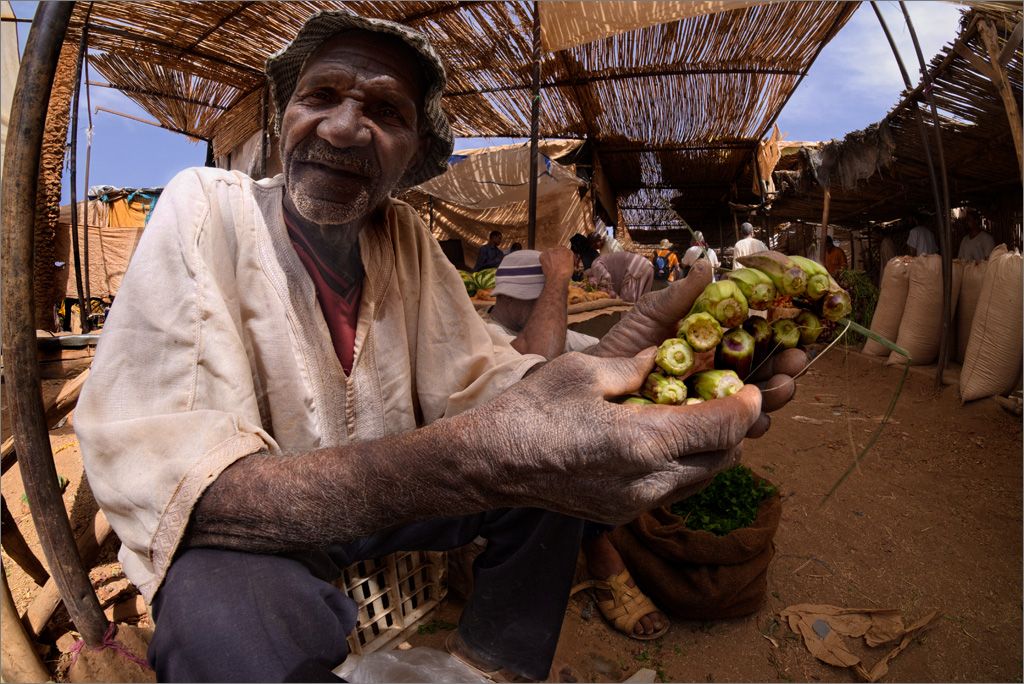 The Orca Seller
On my trip to Morocco, I was very frustrated by the total aversion of the local people towards photographers. As soon as you point a camera in their direction, they yell "No Photo", and in most cases also cover their faces with their hands.
Now I know that in many countries the people have a religious reason for not want to be photographed, and on this trip, I especially avoid taking photos of women without permission, but I did get the idea that their strong dislike is more about the fact that the tourists irritate them. I was part of the Global Photographers Union annual congress and we went on several organised outings where we were allowed to photograph the locals - including women. They were obviously getting paid to be our models on these outings. But, when travelling, I like to do real street photography, and on this trip I was getting nowhere with that.
On one of the more informal outings, we were visiting a fresh market, and I was yet again greeted by the "No Photo" chant.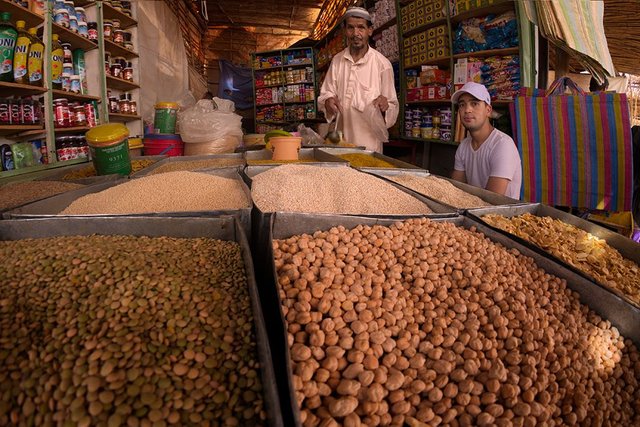 The Bean Seller and his son
I noticed that they do not mind me taking photos of the goods for sale. This is where I then decided to change lenses to my Samyang 8mm fish-eye lens. I tried it on the a Bean Seller - pointing the camera towards the beans, but because of its ultra-large field of view (a full 180° angle of view!), it included his whole stall, including him and his son. It obviously bent objects close to the borders of the photo, but with careful composition, it is not always a distraction, and in some cases, it adds to the charm of the photo - like in the photo of the Orca Seller.
In this photo, he was extending his hands with the orcas so that I can photograph it - he was totally unaware of the fact that he is also included in the photo.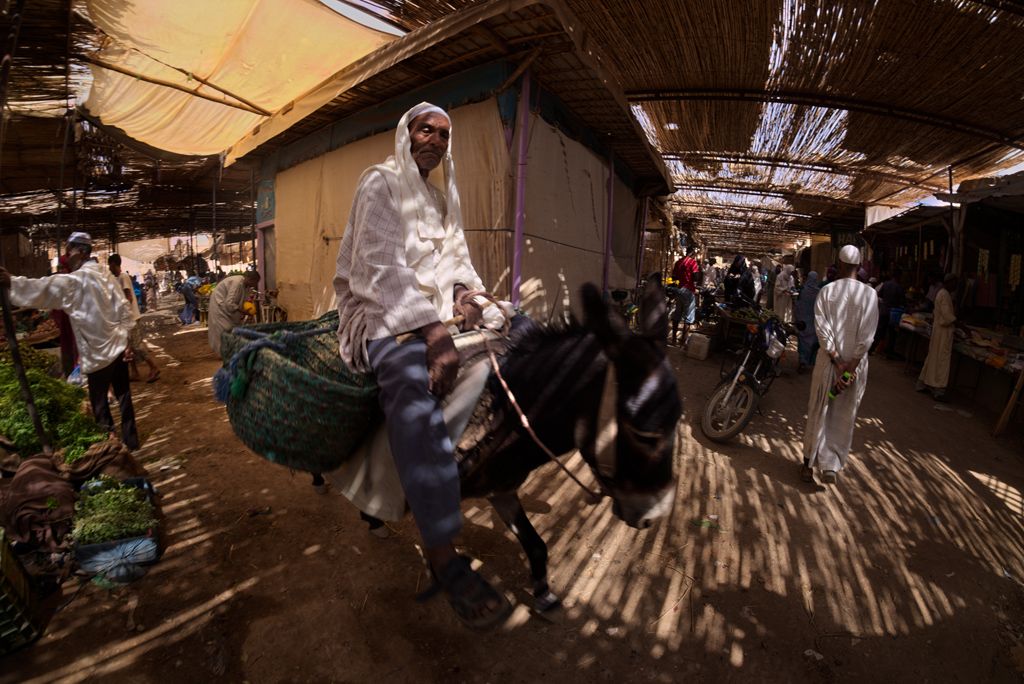 Delivery
Notice how the fish-eye lens is actually distorting the donkey. My camera is less than 30 centimetres from his face.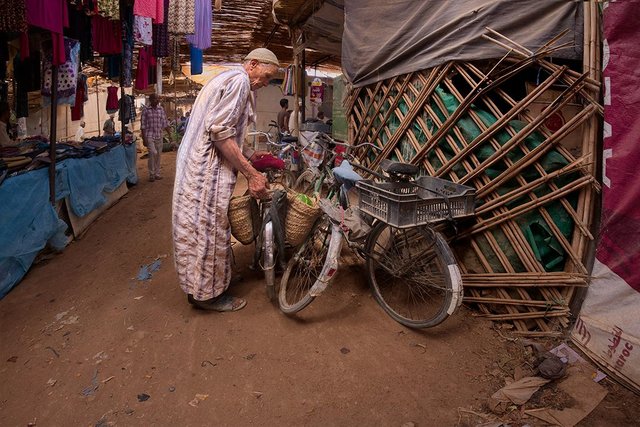 Going Home
For me, the distortion in the "Going Home" photo was so that I decided to try to fix it in photoshop. I did not manage to get it all straighten, but it looks better than the original photo.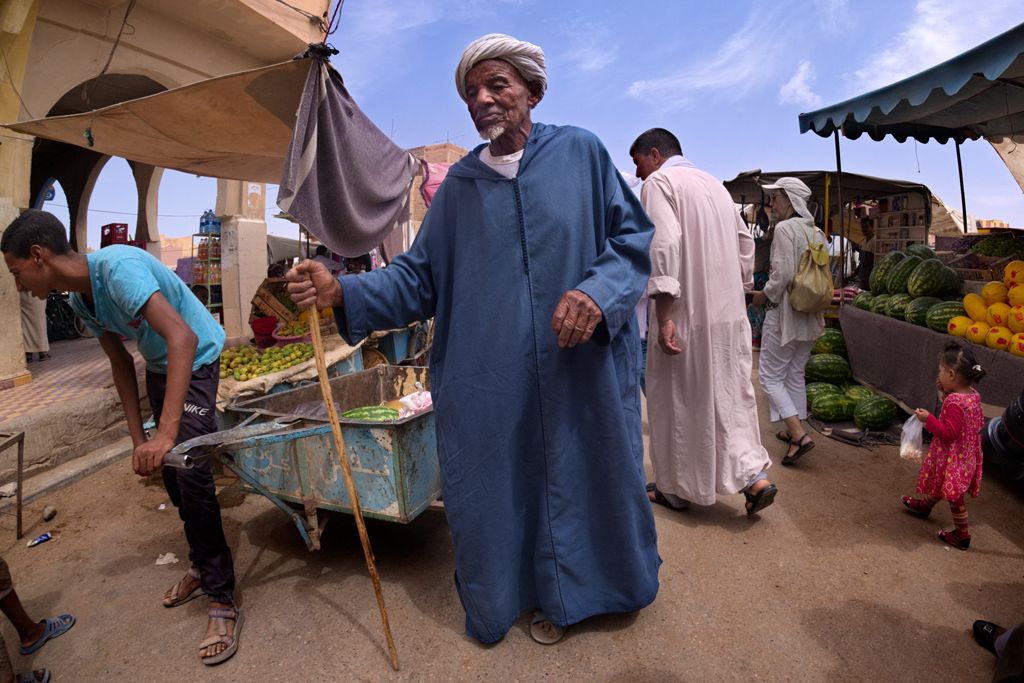 Old Man
For me, the best photo of the day was the "Old Man" with the walking stick.
This is my entry in the weekly #streetphotography challenge created by @juliank.
Hope you enjoy these photos.