Sehlabathebe National Park is one of only three national parks in The Kingdom of Lesotho.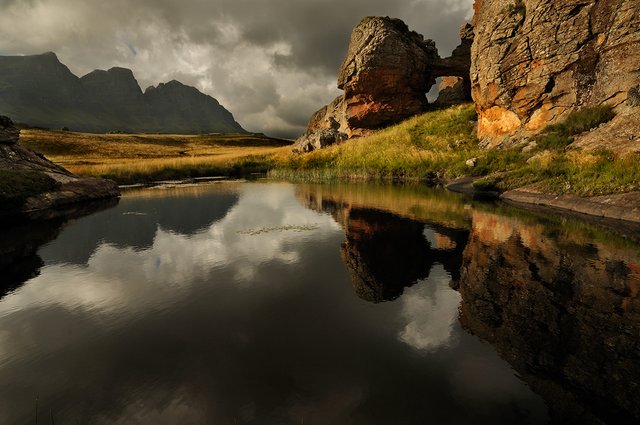 For those of you who are unfamiliar with Lesotho, let me tell you a little bit about it.
Lesotho is enclaved in South Africa. Did you know that there are only three enclaved countries in the world; The Republic of San Marino, enclaved within Italy. Vatican City enclaved within the city of Rome, Italy and the Kingdom of Lesotho enclaved within South Africa. In comparison to the other two, Lesotho is quite large - about 30,000 square kilometres, but compared to other countries in general, it is still a very small country.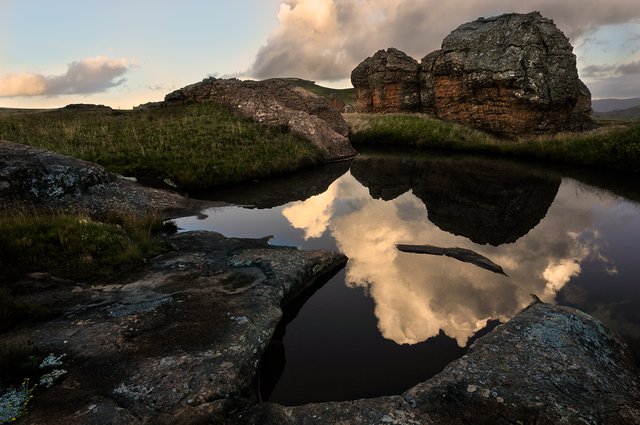 Lesotho is also known as the Mountain Kingdom; It is the only independent state in the world that lies entirely above 1,000 metres (3,281 ft) in elevation. Its lowest point of 1,400 metres (4,593 ft) is thus the highest in the world. Over 80% of the country lies above 1,800 metres (5,906 ft).
Lesotho was under British rule from 1868 until 1966 and was known as Basutoland. When it gained its independence from Brittian in 1966 it changed its name to The Kingdom of Lesotho with the first king being King Moshoeshoe II. The current king is King Letsie III (son of King Moshoeshoe II). As a constitutional monarch, most of King Letsie's duties as monarch of Lesotho are ceremonial.
Back to Sehlabathebe National Park...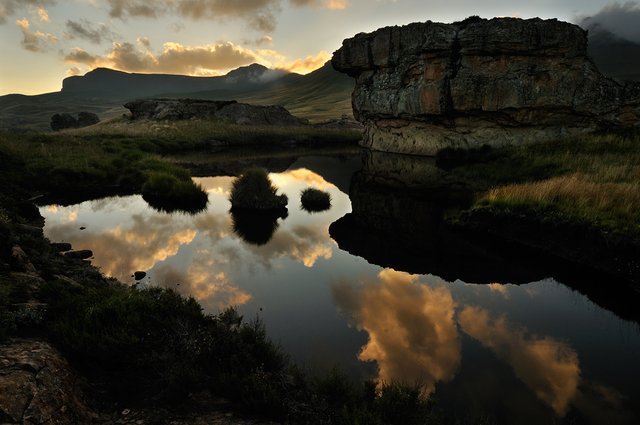 Being the Mountain Kingdom, Lesotho is a paradise for the landscape photographer and Sehlabathebe is at the top of the list of places to visit for landscape photography.
Sehlabathebe is not easily accessible - you need a 4x4 vehicle and you also need to plan your trip to make sure you will not get caught in the snow or rain seasons as it will then be impossible to navigate the off-road tracks - even with a 4x4 vehicle.
We visit Sehlabathebe at the end of February and it was already very cold (February in the Southern hemisphere is summer time!). The first snow already started in March.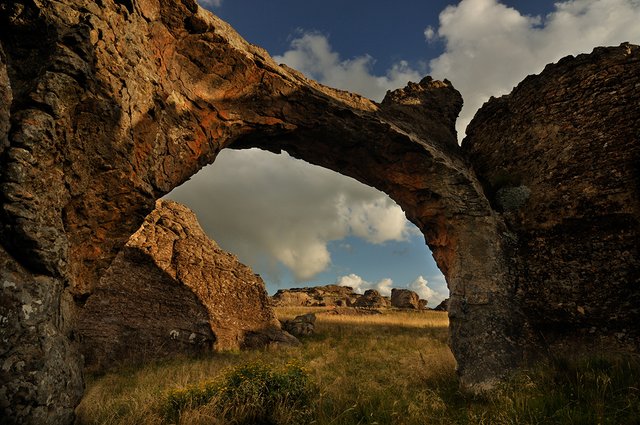 We were there only for 3 nights and I planned it to coincide with the new-moon period in order to also photograph star trails at night.
This is my entry into this weeks #landscapephotography challenge created by @juliank
Next time I will post some of the star trial photos I created that weekend.
Hope you like it.