"There's Gold In Them Thar Hills"
Just outside of Telluride. I found this colorful scenery showing a mountainside covered with mineral rich overburden, remnants from an old exhausted gold and silver mine. This area is rich in mining history and is also quite beautiful.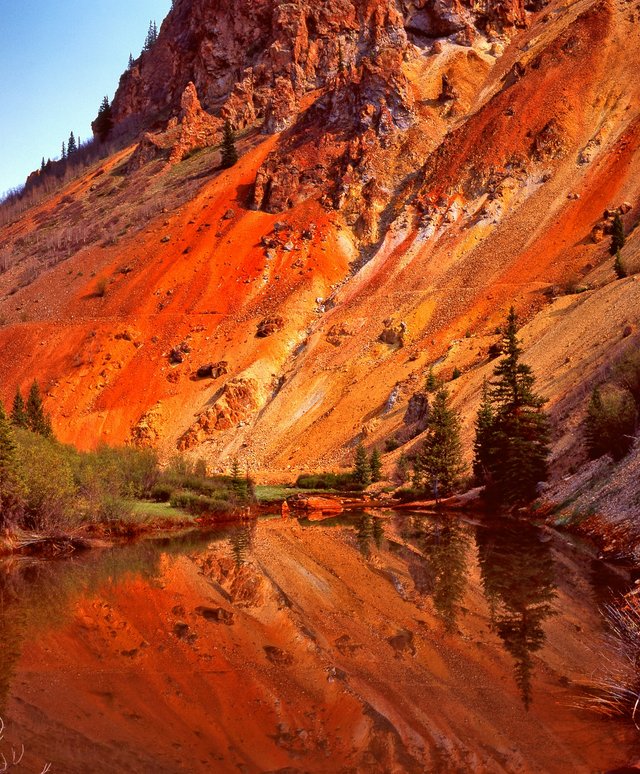 This image was captured on film during June of 2010 outside of Telluride Colorado USA.