The Raven is an intrinsic and enduring symbol of Freedom within a majestic environment. This is a place where Nature dominates Man, sure we have roads and buildings. But the vast surrounding wilderness is untamable by mankind and Nature will remain in charge. It's beautiful to see the ancient black Raven flying into a mist filled wonder called home.
Ravens entered neighboring California about 2 million years ago and are one of the smartest animals on Earth.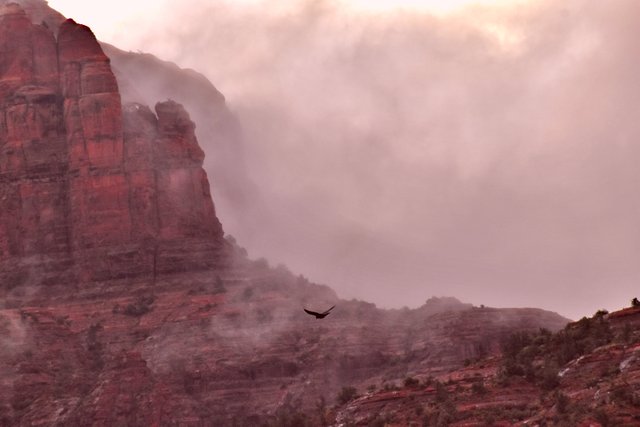 This image was captured on 9-26-2019 in Sedona Arizona USA.