A rare winter storm moved over Sedona on New Years Eve. Leaving behind a most beautiful display of scenic winter wonder blanketing the famous red rocks with snow. I started my new year with what would become an epic photo journey lasting one day. I left the house at 8:30 in the morning, about an hour after sunrise. It was 11 degrees F with about 4 to 5 inches of fresh snow on the ground. For the next 8.5 hours I ventured through a network of shooting locations and managed to capture 210 frames. which include some breathtaking views.
Typically the snow melts quickly here once the sun comes out, but this time it was so cold that the snow stayed around for most of the day, creating a winter wonderland. I will be releasing these images over time so please be patient and enjoy!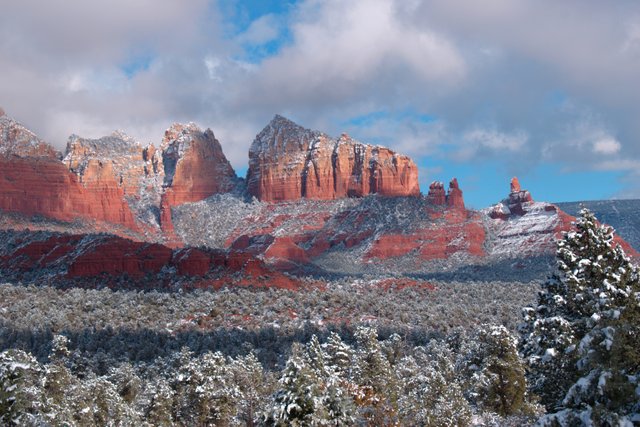 Image captured on 1-1-2019 in Sedona Arizona USA.