Is it a fogue? Is it a cloud? No! It is the sand from Sahara desert what comes with wind named Kalima. It's flying several hundred kilometers into the Atlantic Ocean. This is photo from the west side of la Palma island, one of the Canarian islands.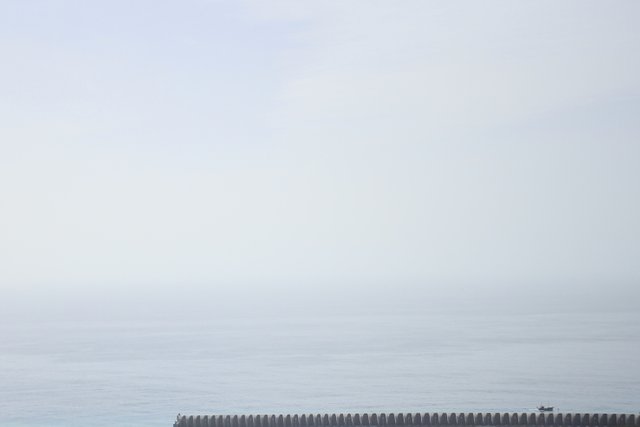 If you like my works, please follow my photo blog about the longest worldwide trip ever.
Around the World in 80 years..
Original photo/ Canon 600D 24mm / Tazacorte / La Palma/ Canarias / winter 2019