"When you stand at the high passes of the Himalayas, is it the flag that moves and flutters? Or is it the wind ? Neither, it is your mind " Hui Neng, 6th Buddhist patriarch of China (713 AD).
Looking over the third Gokyo lake, trying to catch ones breath in the thin air. The Gokyo lakes sit between 4700 and 5000m (15,400 to 16,400 ft) above sea level are the world's highest freshwater lake system consisting of six main lakes. Shot taken on Fuji Velvia slide film. Nepal
I am super bullish on what is happening with steem at the moment. So much development activity.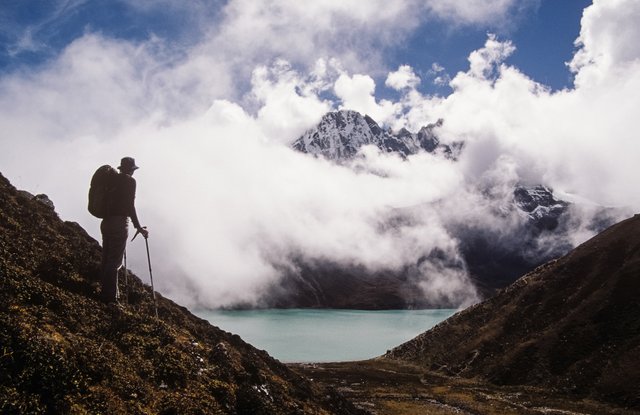 If you would like to learn a little bit more about my background in photography you can read the interview @photofeed did with me here.
Robert Downie
Love Life, Love Photography
All images in this post were taken by and remain the Copyright of Robert Downie - http://www.robertdowniephotography.com