Himalaya Lives Behind The Tree Lines
This is Sangla valley of Kinnaur district of Himachal Pradesh, India. It was from my recent trip, when I stayed there almost for two weeks alone with myself with Himalayas.
The altitude of this place is 3000 meter and you can see behind the tree line there are a mountain range which exists as spiritual. The Lord Shiv lives there and blesses the valley.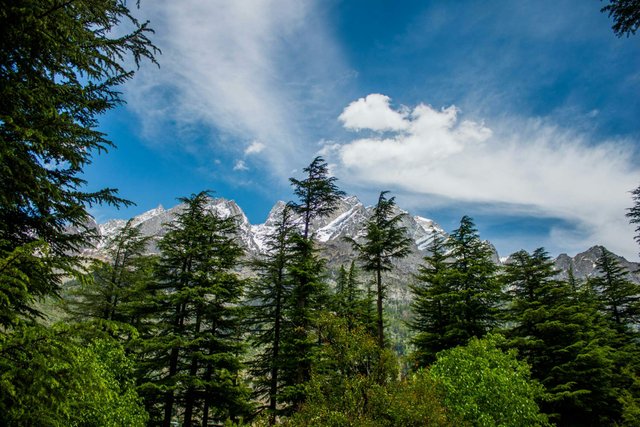 Posted using Partiko Android