Portraits are always kind of fun for me, even though they definitely aren't natural. I'm terrible at learning how to communicate how I want my subject to pose, or to even think of good ways to pose/get them in the right area. I'm getting better, and becoming more practiced but still find myself struggling when trying to come up with different poses on the spot, especially for family photos.
But anyways, here is an older portrait of my now wife we took in the kitchen of our old apartment.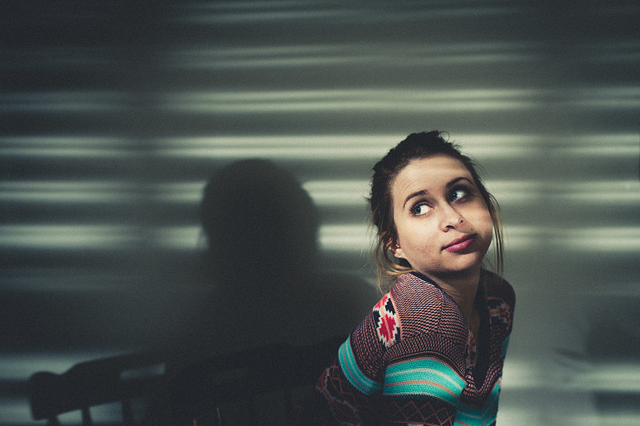 Originally published here.