Memory #11 Alps- Above the Village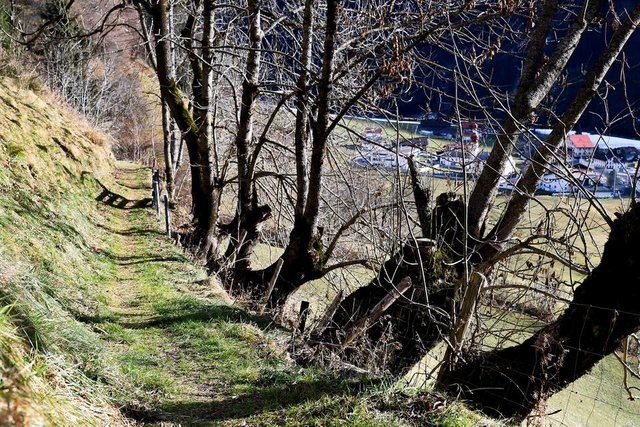 My wife and I were hiking on one of the trails above the village I lived in Gries am Sellrain. The paths there were amazing and had fantastic vantage points for taking decent photos.
Down below you can see the church from 1733. I lived in the parochial school from the 1750s, but you cannot see it in the picture.
It was shot with the Canon EF 17-40mm f/4L USM wide-angle lens. Camera: Canon EOS 7D Mark II. I don't use Photoshop, I am colorblind, I use the Lightroom and work with RAW files.