One Year LightPainters.com


We are Light Painters
In the past years the growth of the Light Painting Art Scene accelerated dramatically all around the world. Light Painting is a super social and inclusive art form. You'll never really want to work alone. More and more artists felt like meeting up and creating together.
This is why LightPainters.com was built and launched on Feb. 1st 2019.
LightPainters.com
is a platform that acts like a directory of artist, collectives and knowledge. It is designed to connect and organize people outside the usual Facebook and Instagram that constantly fail to provide unfiltered information one is looking for. Try to search for someone near you with the same interest. You'll fail! At the same time you'll see the same image in 12 different groups. Yet every social media platform has somewhat some reason of existence that is out of the question. Some come and go and loose purpose over time.
---
LightPainters provides you with a world map where about you'll find the person near you with the same interest in either shooting with you some Light Painting or even model for you.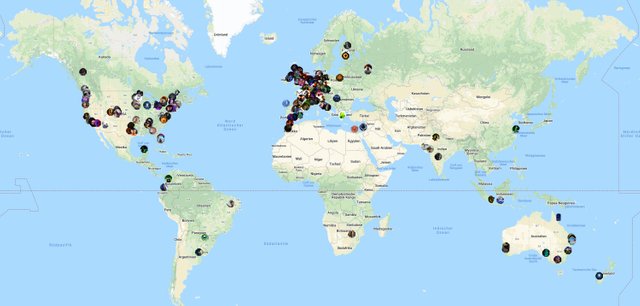 One year after the launch of the web service you will be able to plan a road trip through the US or Europe and you can see a Light Painter every day for weeks.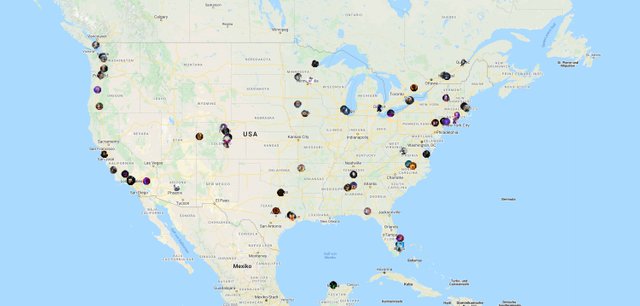 The LightPainters map works - Go meet up and colaborate!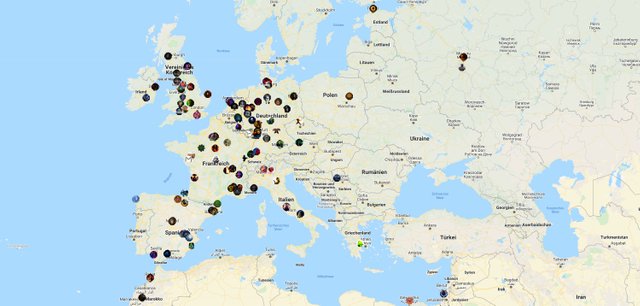 To connect with others there is a simple messaging tool you can reach out to Light Painters and meet up if you like. Also there is a list of groups and formation that you may find interesting to join or connect to.
On top of connecting with other through the LightPainters website the interested photographer can find information of other resources like blogs and shops and tutorials. These are the things that general social media can't
The Website is designed for mobile use as well as on the PC. We know that is a different haptic than an App. At the moment there is only an Android App version, which provides most of the services the website does. The apple app will take a little bit longer as it does require more logistics in registering it. This will hopefully not take forever. Soon to come!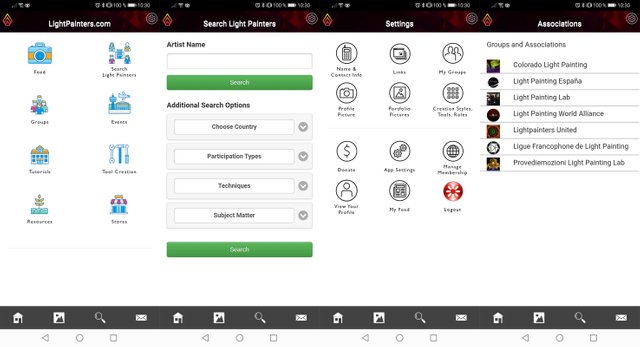 If you register as a Light Painter your profile in the basic functionality for free. If you like to support us in the cost or hosting and programming and promoting one can upgrade to a paid profile. That will allow the user to upload more pictures into your profile.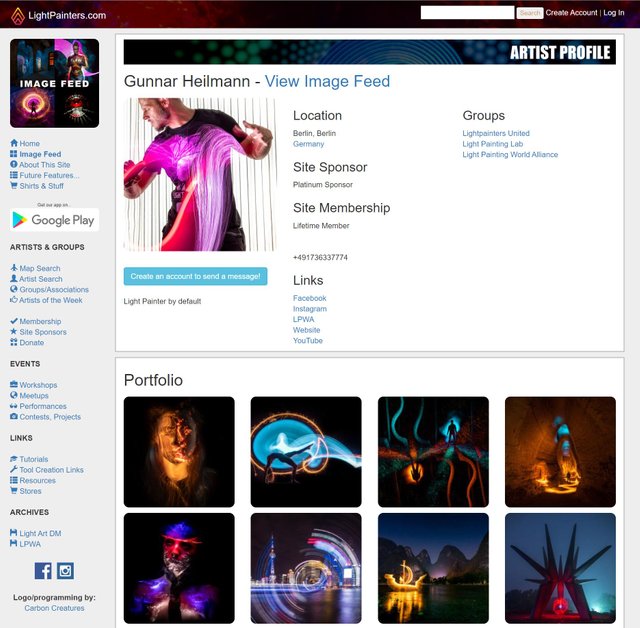 To shop and other service provider we offer an advertising option. Important to us is that Light Painter see advertising that relates to the interest.
The Service was launched on February 1st in 2019 by Dan Roberts & @gunnarheilmann the founders of LightPainters.
The idea of service like this is certainly not new or revolutionary in the technology itself. Yet the community felt like it's something missing. When we launched we received mostly positive feedback and all thought they can make use of in the future. Beginning of 2020 we find on the platform a few hundred Light Painters from all around the world. When you look on the map you see pin on six continents. That's something to be proud of.
As mentioned before there is a reason for each social media outlet. We don't think we have to explain why we are here on Steem.
When it comes to Light Painting and Steem
The first collective of light painters to find its way to the 'Steem Chain' in a more persistant way is called LightPaintersUnited. LightPainters is sharing the best art pieces for you to enjoy. Artists like
@dawnoner
,
@fadetoblack
,
@fastchrisuk
,
@oddballgraphics
,
@MartBarras
,
@maximepateau
,
@mafufuma
,
@mikeheinhold
,
@rod.evans.visual
,
@sandymeyer
,
@steem.tom.hill
,
@stepkofor
example showing off their work on Steem in a more regular fashion. More and more seem to get curious and start their blog. Some have been on Steem but lost interest and left early 2019. Now with some more getting active again, it seems to gain new traction. Check out their profiles and support them if you like their art.
When looking at the feed of @photofeed and @photocircle you'll see more and more appreciation for the art form of Light Painting here on Steem. That's something that is super appreciated not only by the individual artist's, but also by us as LightPainters.com to promote the art form as a whole.
On top of that it is super nice to see that some larger profiles like @appreciator , @blocktrades , @curangel , @curie , @knozaki2015 , @mariusfebruary and @ocd actually promote the Light Art on a regular basis. Thank you and all that Love but also to those who have not been listed here.
To this point this is a passion project that needs the community to support it, in order to survive and thrive. When the community grows we hope for a sustainable balanced growth together with the community.
Your interest and support is super welcome. We will do our part to create an environment for Light Painters to feel the light art and connect with each other.
LightPainters.com meant to support the art form of Light Painting as such in a broad sustainable continues way.
For me @gunnarheilmann this is about the most important part of Light Painting
Have fun creating Art
---
Put yourself on the LightPainters Map !
Find more Light Painting or like minded people!
With great appreciation for the contribution to the LightPainters community we say thank you
Greetings from Denver and Berlin
Dan Roberts & @gunnarheilmann
Founders of LightPainters

We are Light Painters
For us to support more LightPainters we appreciate your deligation of SteemPower. How to deligate:
Delegate 100SP, 200SP, 500SP, 1000SP, 2000SP, or even 5000SP
Any amount is welcome and helps a creative community to grow.
Thank you so much.
Our Website
Our YouTube channel
Our Facebook Page
Our Instagram Feed