Simulation of earthquake disasters in school disabled students (nine photos)
Hi ... steemians ...
Earthquake is now continuing in several parts of Indonesia. So that it continues to take its toll. Based on these conditions, in various schools at city of Lhokseumawe, Aceh Province, Indonesia, now series of earthquake simulations are held.
The hope is, if it hit by an earthquake, then students can take initial steps to save themselves.
As was done at disabled student school, on Monday, October 1, 2018. Students and teachers took part in the simulation of the earthquake disaster.
Simulation begins with siren sign indicating an earthquake. So, all students and teachers who were inside building immediately hid under table.
After earthquake was finished, students and teacher immediately ran out of building while placing bags above their heads. All students and teachers gather at designated location.
So that there were several students who were still trapped inside building. So that medical staff and volunteers, evacuated injured victims. Medical officers make first aid to victims. Then evacuate victim to hospital.
Following are nine simulation photos at a disabled student school in Lhokseumawe City:
---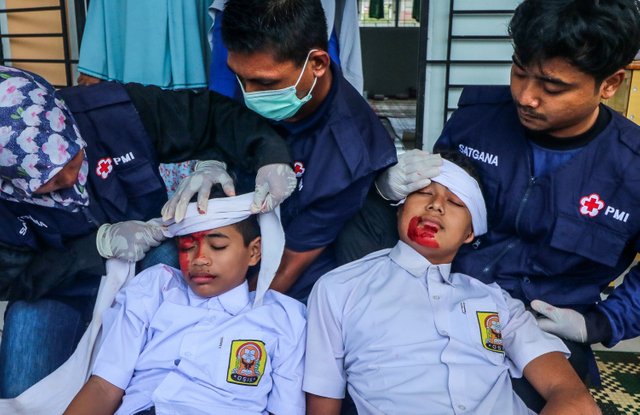 Click on image to view full screen
Camera : Take care of injured victims
---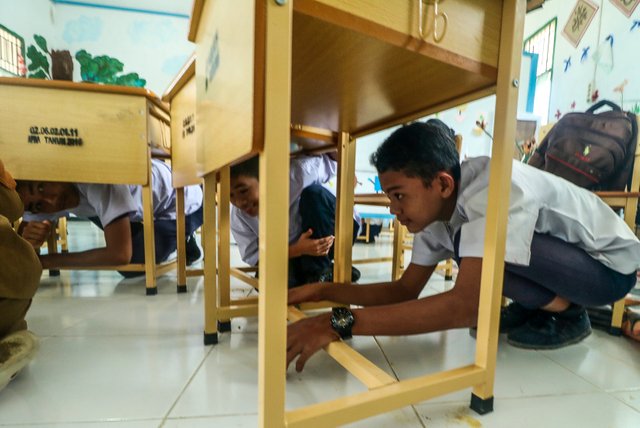 Click on image to view full screen
Hide under table
---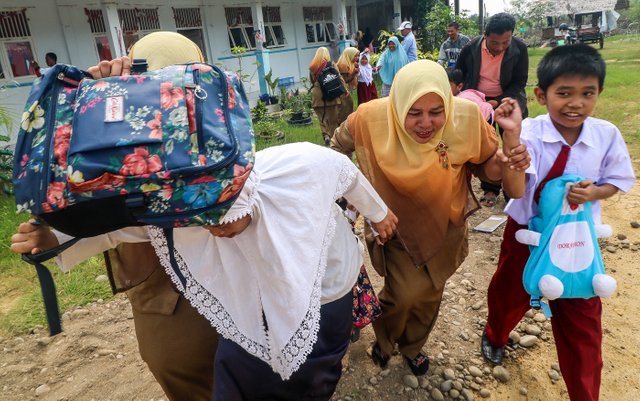 Click on image to view full screen
Run out of building
---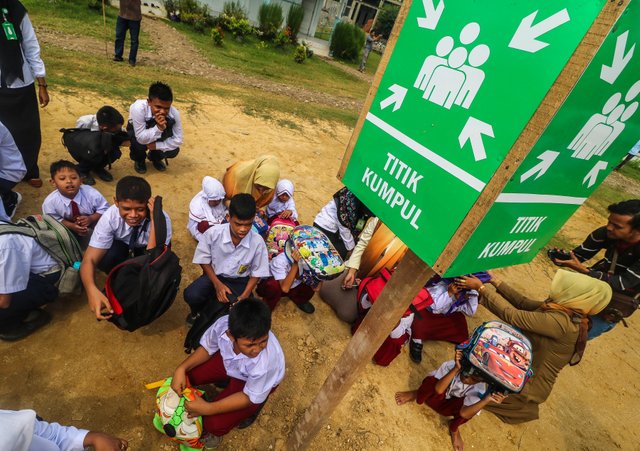 Click on image to view full screen
Gather at a predetermined location
---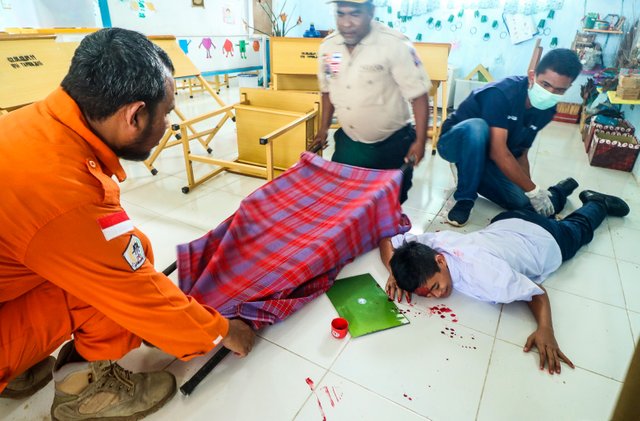 Click on image to view full screen
Evacuate victims
---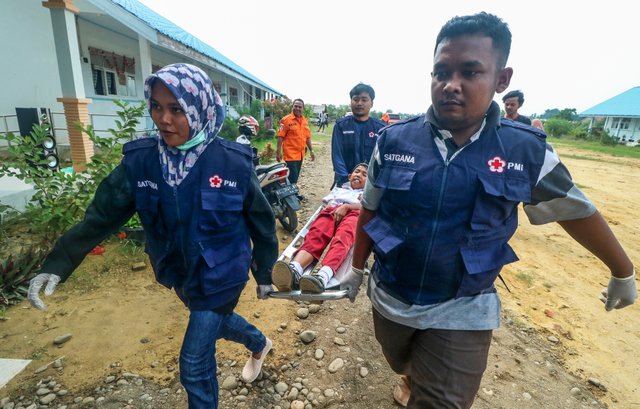 Click on image to view full screen
Evacuate victims
---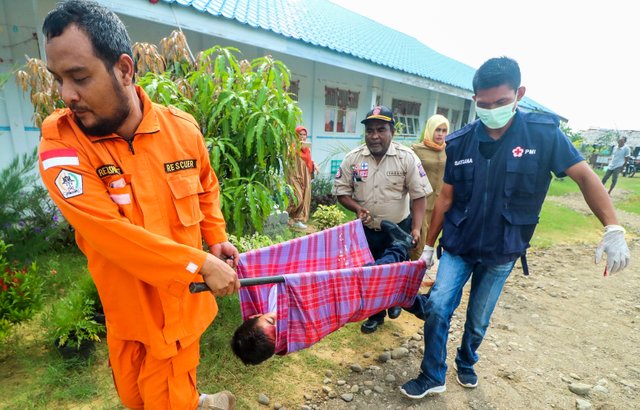 Click on image to view full screen
Evacuate victims
---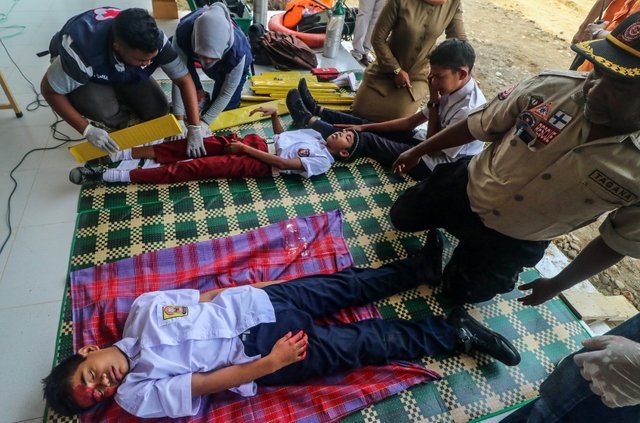 Click on image to view full screen
Take care of injured victims
---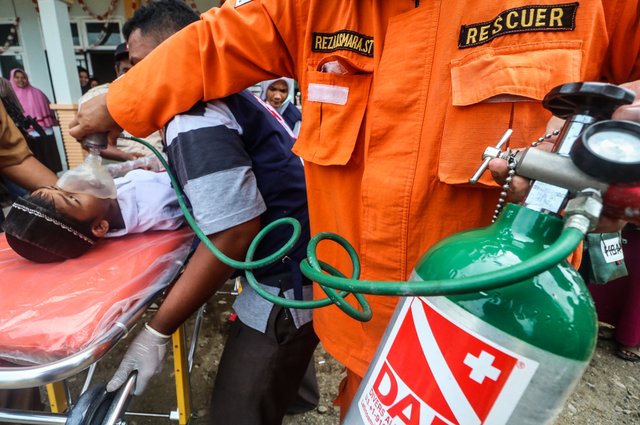 Click on image to view full screen
Bringing victims to the hospital
---
Camera : Canon EOS 760D
Photograph : @saifuelbahrie