Coloring Contest (six photos)
Hi ... Steemians ...
In order to increase the creativity of students from kindergarten level, to high school students, Lhokseumawe City government, Aceh Province, Indonesia, held a painting competition.
The painting competition took place at Lhokseumawe City museum, on Thursday, September 27 2018. The organizing committee determined theme, in accordance with education level of coloring participants.
Kindergarten level, theme coloring "my family". Whereas for students from elementary to upper level, theme is "cultural arts".
Seen participants were so enthusiastic about participating in competition. Based on committee's information, there were about 400 participants taking part in coloring competition.
Next, I show six photos of coloring activities followed by students in Lhokseumawe City:
---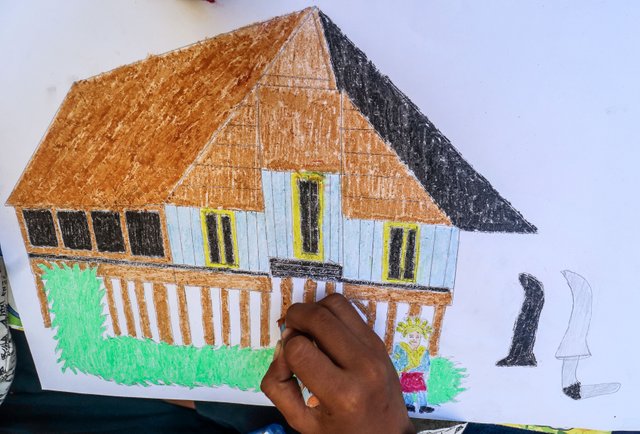 Click on image to view full screen
---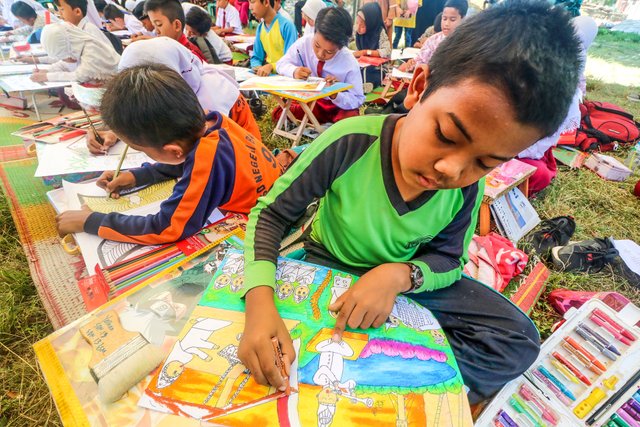 Click on image to view full screen
---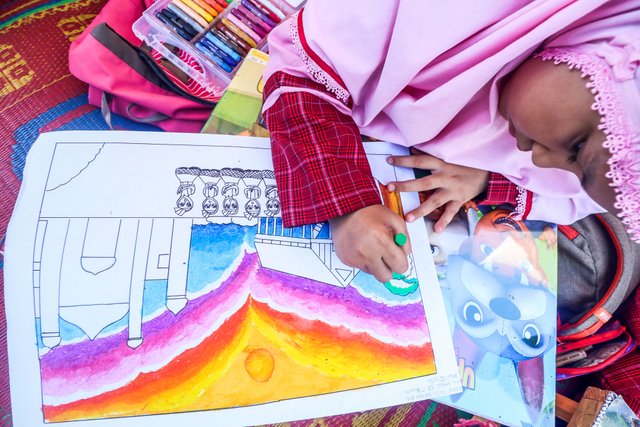 Click on image to view full screen
---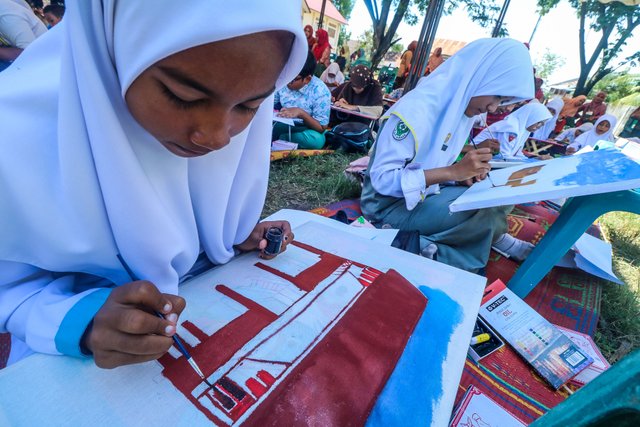 Click on image to view full screen
---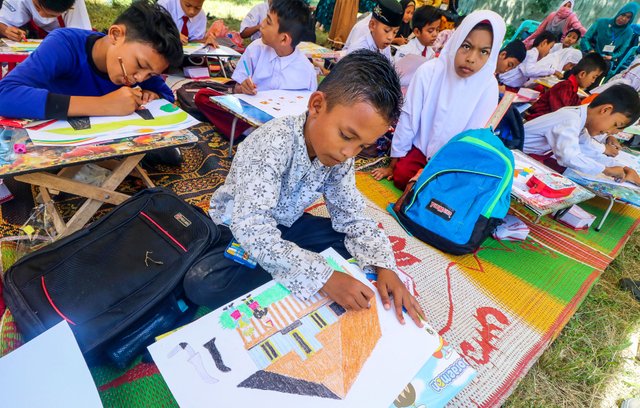 Click on image to view full screen
---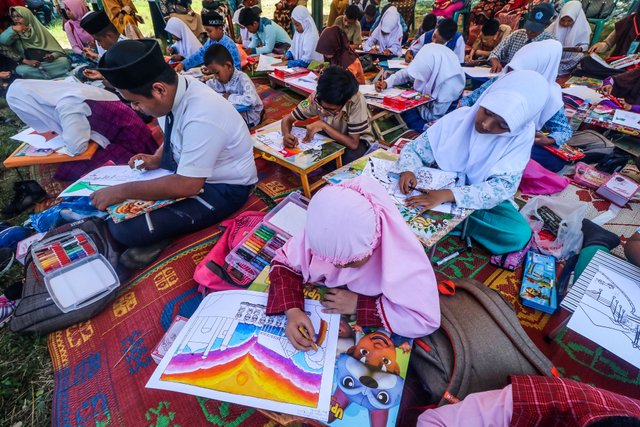 Click on image to view full screen
---
Camera : Canon EOS 760D
Photograph : @saifuelbahrie