The forest in a work of art not made by man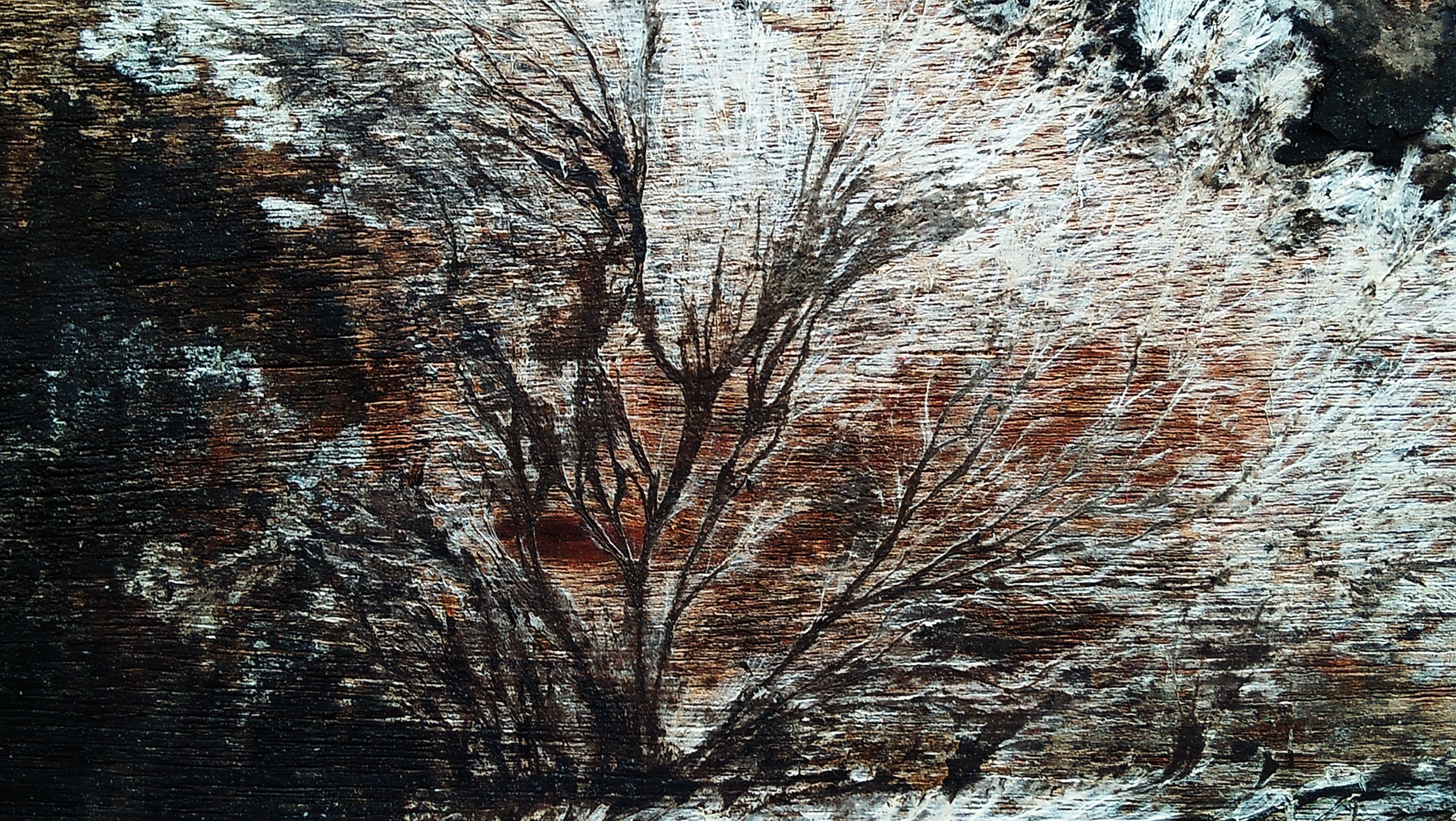 Perhaps it would be a little hard to believe, or hard to say, that the pictures you see are works of art by non-humans. My best guess is that it's a kind of parasitic plant that grows on a piece of plywood, in a pretty humid environment, then it dies and dries.
The remains of the plant life then become the work of art as you see it. I picked it all down into the drawings and titled it with "The Forest".
(I tried to see the deer over there. That would be more interesting, I think. But so far, I have not succeeded, but who knows, maybe you can see on the sidelines of the bush a deer gang!)