Basil Brush is a pyromaniac - kinetic lightpainting with a firework
This is what happens if you rotate a camera on it's lens axis while your model spins a burning firework on a drill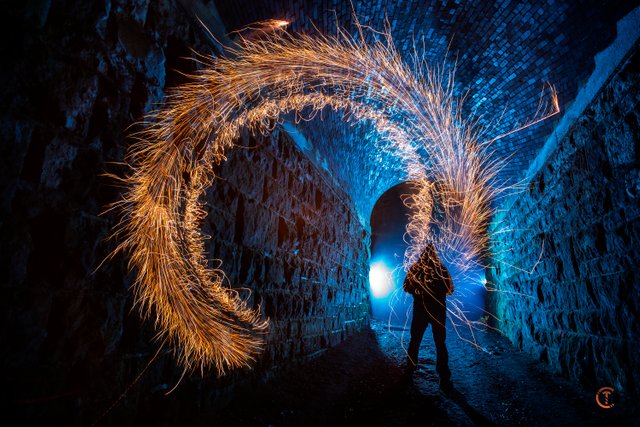 For these shots, I fired a Godox flashgun located behind the model to light up the scene then asked my LP buddy, Neil R, to carefully light the firework and start spinning. As the spin starts I rotate the camera fairly slowly and replace the lens cap or end the exposure so as not to make a complete circle. Making a circle would mean the sparks would blow out the silhouette and ruin the shot.
I tried another version but had the aperture set too wide but I like the abstract effect: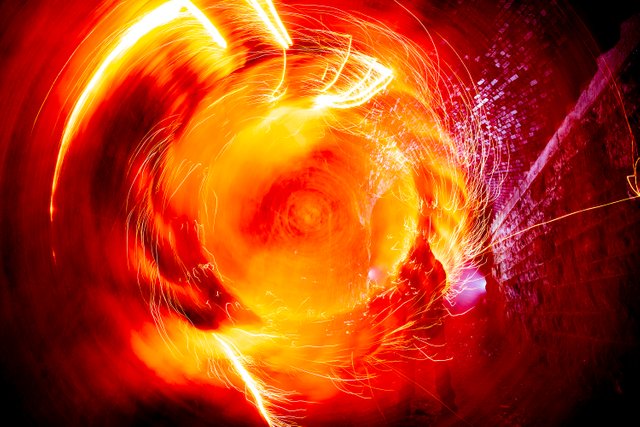 And another version where I maybe underexposed for the fireworks a little: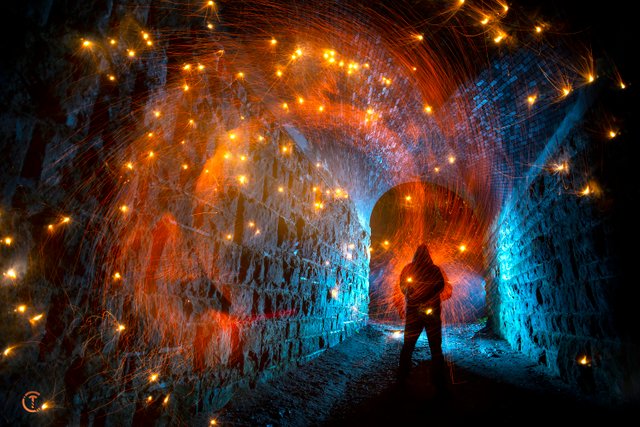 It's good to experiment with different styles and I would have tried this more but I ran out of fireworks!
About me: I usually specialise in shooting lightpainting images but occasionally dabble in urbex and artistic model photography. I'm always on the lookout for someone to collaborate with; please don't hesitate to get in touch if you'd like to create art.
Social media:
https://www.facebook.com/fastchrisuk
https://www.flickr.com/photos/fastchris/
For more examples of innovative and original lightpainting, check these lightpainters: @fadetoblack @mafufuma @oddballgraphics @martbarras @stepko @gunnarheilmann These chaps are amongst the best there is!
If you'd like to see more light painting on Steemit then give @lightpaintershub a follow and you'll be introduced into the wonderful world of light painting.