This night will stand as a first high in my lightpainting journey.
I was lucky enough to have perfect weather (clouds, wind, full moon, nice temperature) and a really cool spot.
During that specific night, I made a very cool serie. This specific picture received an award from a major company here in France.
I will always remember that magical night. I hoped it will never end and I made it last until the break of dawn.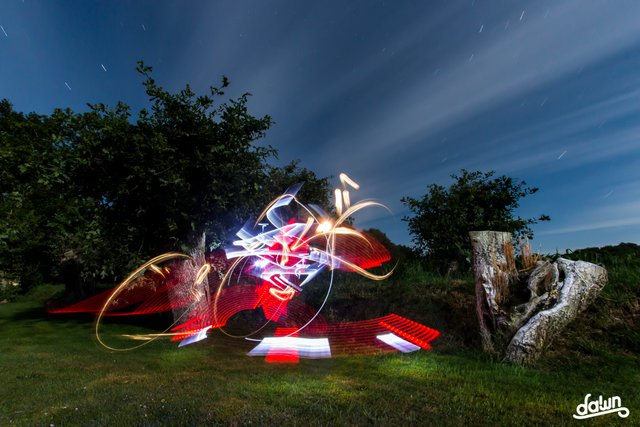 Lightpainting created in real time, captured to the camera in one single photographic frame.
No layers /no Photoshop / no editing exept minor adjustments (lens correction profite, WB, contrast (+12)) and addition of my logo.
Gear :
Canon EOS 600D body
TAMRON SP AF 10-24MM F/3.5-4.5 DI II LD ASPHERICAL IF lens
Canon RC-E6 IR remote
Camlink TPCARBON24 tripod
Specs :
420s
10mm
f/11
400 ISO
July 2014
If you want to see more lightpainting pictures, check "Lightpainters United" @lightpaintershub