California Sunsets #166?
A break in the rainstorms here in Cali,
a break the Global Financial Markets could use!
Malibu in the distance with the Santa Monica Pier
and a lonely Ferris Wheel. Taken yesterday, March 11, 2020, from
Ocean Park, Santa Monica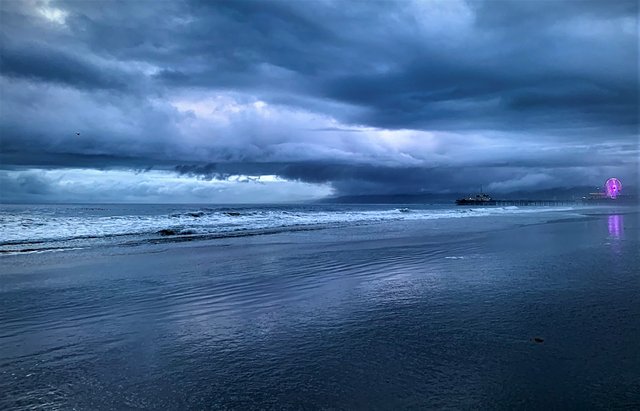 Click image to view full size.
Thank you for visiting and please comment.
(All images are by the author and original content,
created expressly for Steemit:)
(© 2020 @armentor. All rights reserved:)