This photo is my entry for the 'SCAPE' #photochallenge and #tuesdayphotochallenge contest initiated by @photochallenge.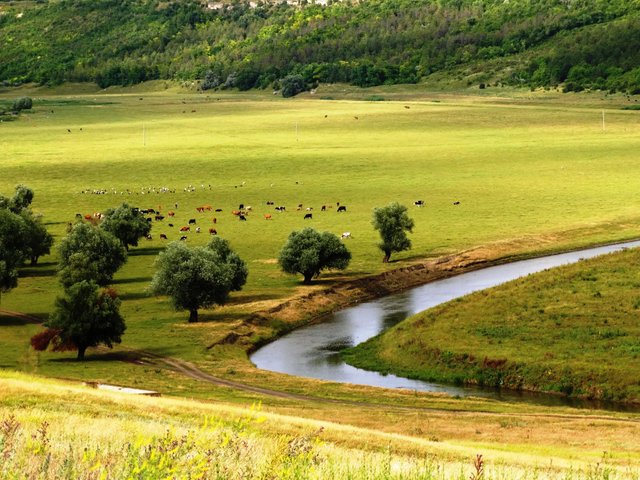 I photographed this landscape in the valley of the river Reut, Moldova.
Meadows covered with green grass, which creates excellent conditions for cattle breeding.
It is a very picturesque place. During the time when the Turks occupied Mioldov, the Ottoman Khain called this place Ohrincha. What in Turkish translation means - Paradise Place.
High hills, a river, steep banks, bright vegetation, lots of wild birds and animals, this is really a paradise for a photographer.
Photos taken with a Sony Cyber-shot DSC-HX300 camera
Author @barski
Ukraine