This photo is my entry for the 'Mobility' #photochallenge and #saturdaydayphotochallenge contest initiated by @photochallenge.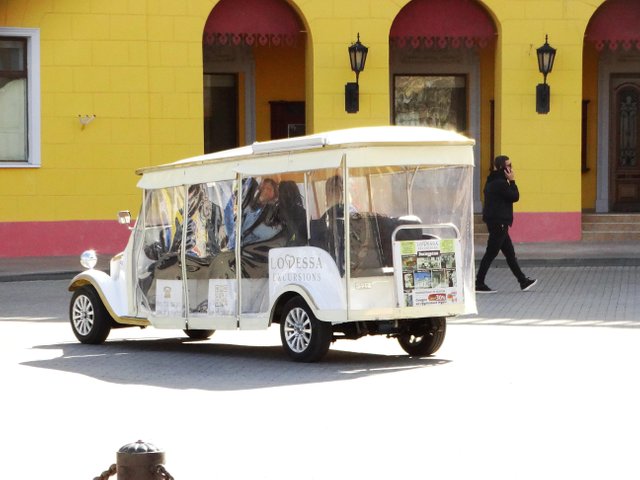 For a walk through the old quarters of Odessa, you can hire such a futuristic car.
I have doubts that it is very comfortable to be in the cabin, which is covered with plastic wrap, but the tourists who willingly move in this retro car are happy.
How little is needed for happiness!
Photos taken with a Sony Cyber-shot DSC-HX300 camera
Author @barski
Ukraine