This photo is my entry for the 'Action' #photochallenge and #fridayphotochallenge contest initiated by @photochallenge.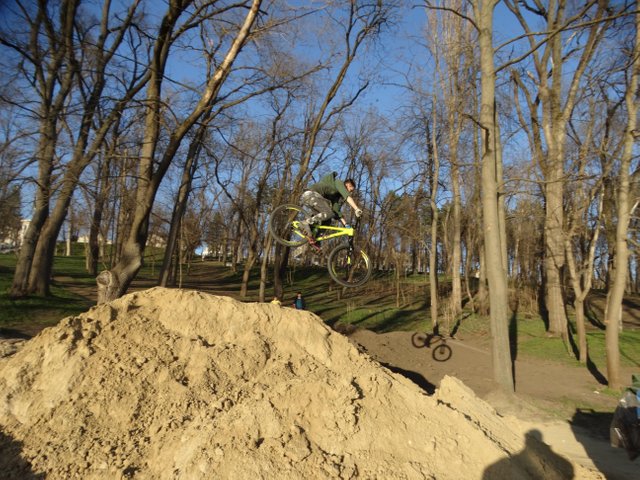 During one of our walks, around the lake, we saw cyclists who entertained themselves with ski jumping. A huge pile of clay, which was left after construction work, became an excellent springboard.
We stopped, I wanted to try to catch the moment of the cyclist's flight. I managed to take one picture at the right moment.
My girls did not want to watch this risky sport anymore, and we went further. But I still have the memory of this moment.
Photos taken with a Sony Cyber-shot DSC-HX300 camera
Author @barski
Ukraine