In Part I of this set, I shared some photographs of the stones on Jeju Island in South Korea. This is the second group of those photos. The images were taken at the folk village on Jeju, which is a marvelous place. The native lava rock is plentiful on the island and people there make good uses of it even today.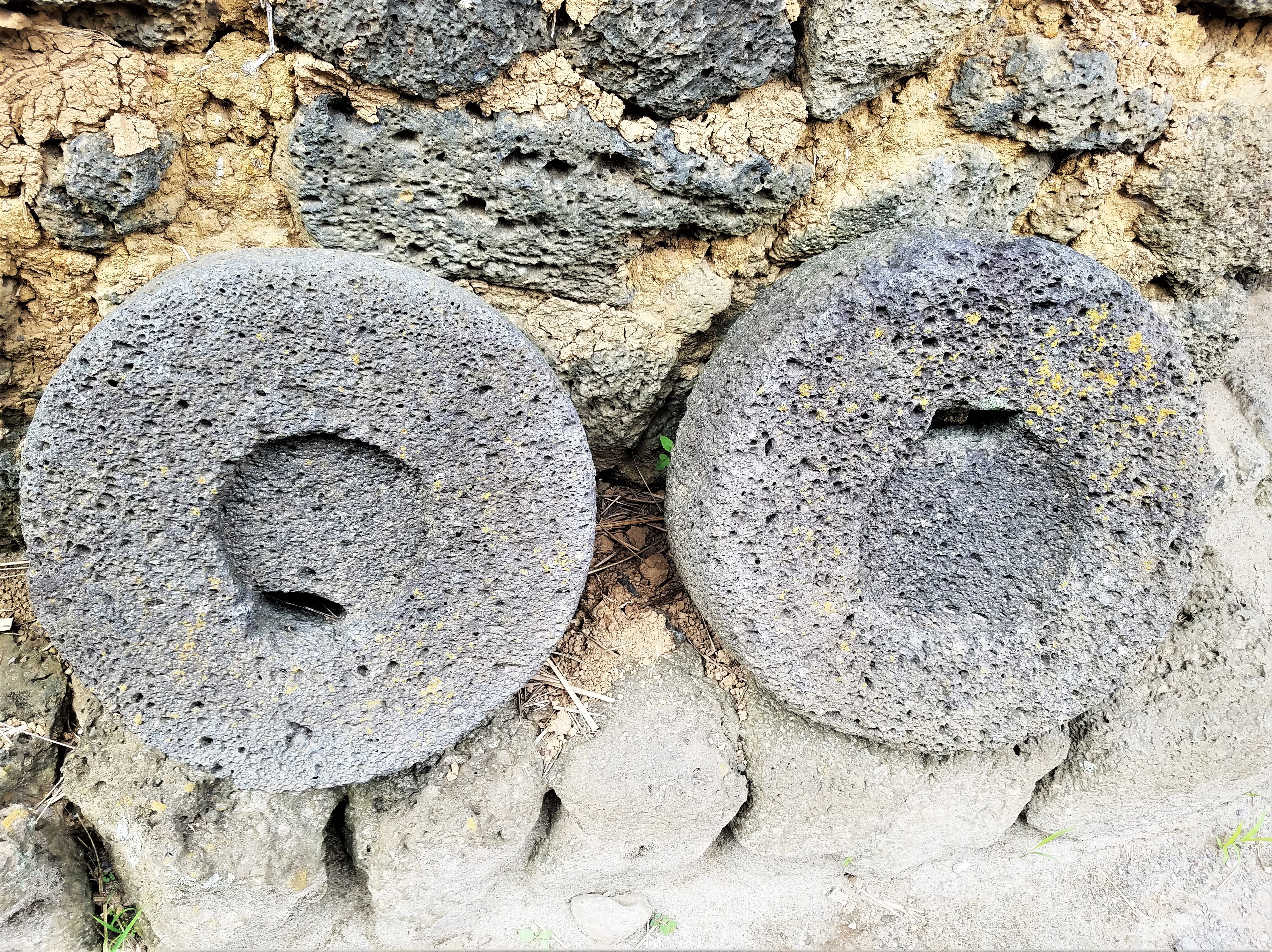 Some rounded stones. I have forgotten what these are for. At first, I thought they belonged with the mill wheel in Part I, but now they look more like part of a mortar & pestle that is placed atop a bowl for grinding food into a juice or puree.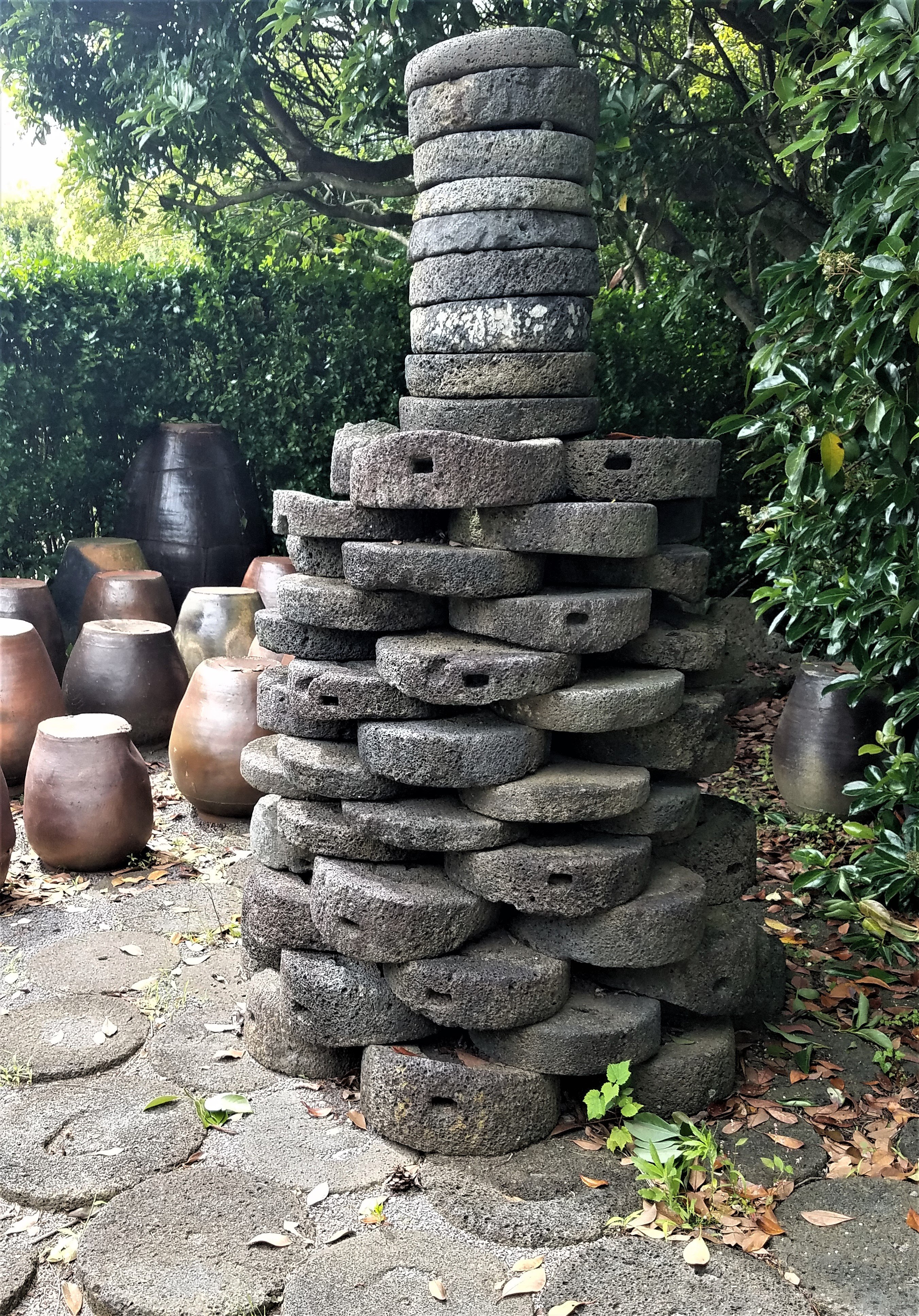 A tower built of rounded stones.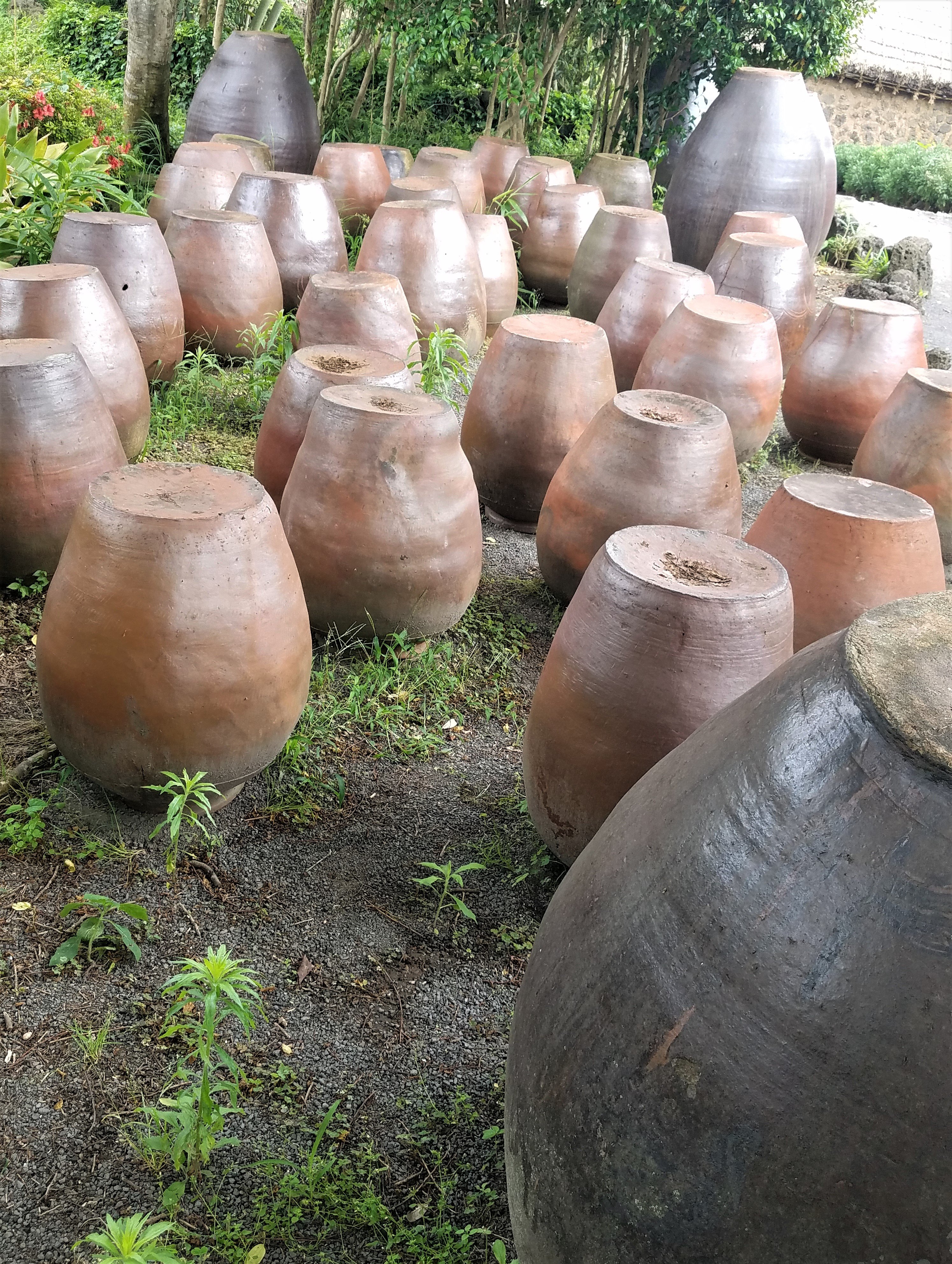 Clay pots, still widely used in Korea for making kimchi and miso.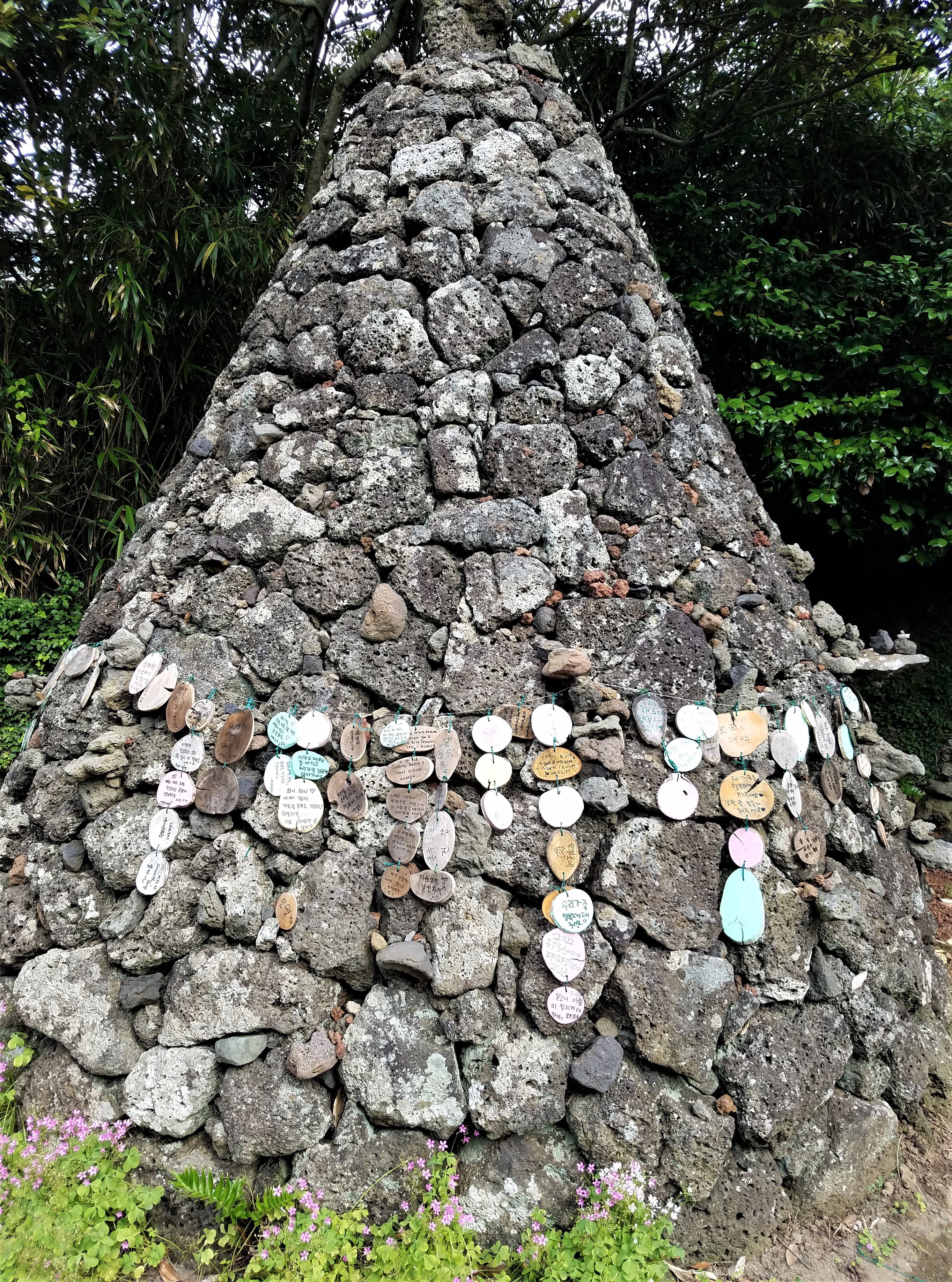 Cone tower with names and messages. I think these are used as memorials.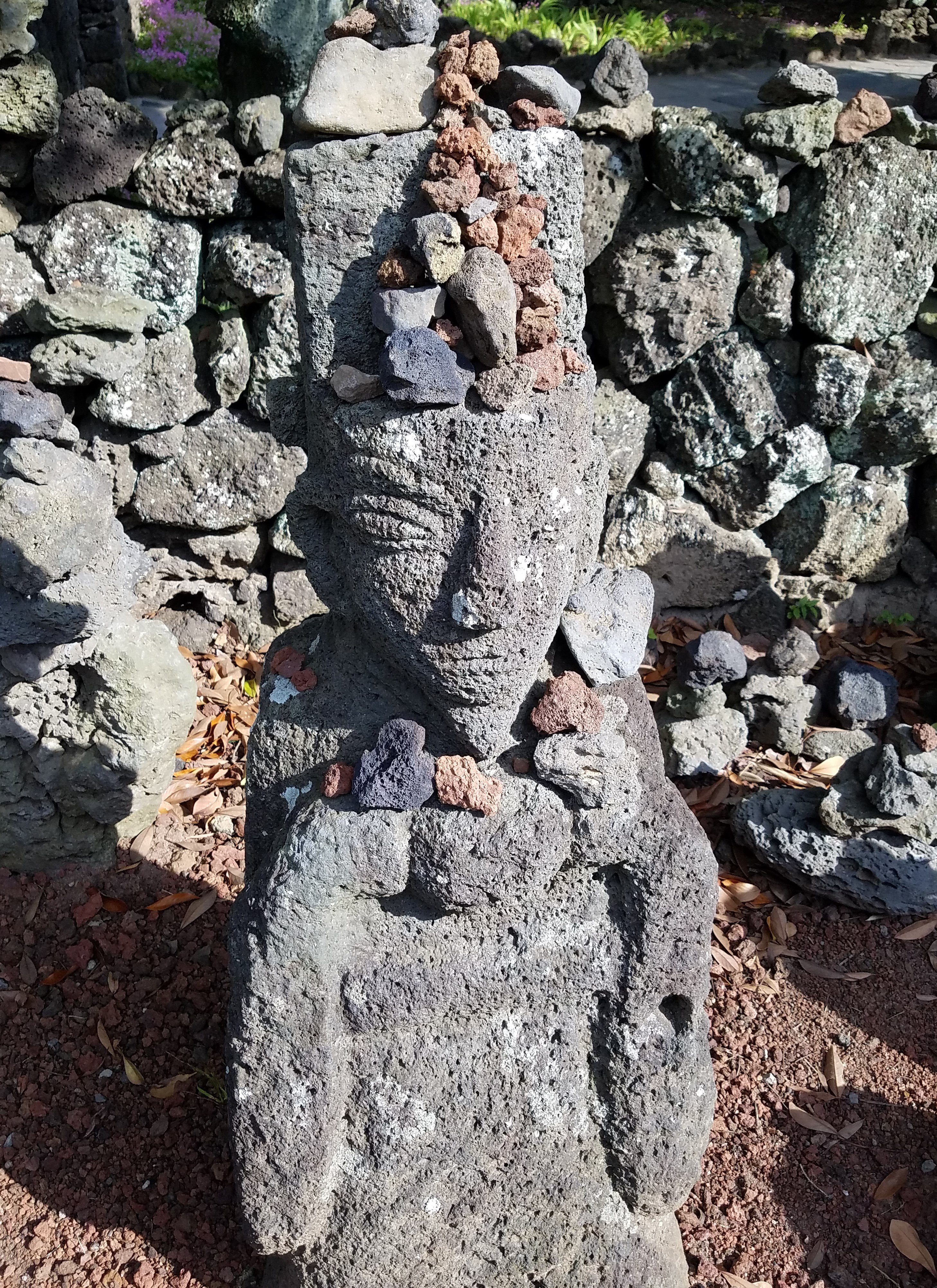 Grandfather stones are well known on Jeju Island. My previous post contains an example of one. This figure may be more feminine.